Tern is steadily establishing itself as a master in the art of crafting the world's finest cargo bikes. Today, we have the privilege of delving into the sponsored spotlight, focusing on the HSD—an impressively customizable powerhouse that lies at the core of transporting just about anything. With its robust durability and well-thought-out equipment, the Tern HSD Gen 2 offers a cargo-carrying experience that feels as natural as riding your favorite bicycle.
Now, Tern has taken the GSD's innovative design and packed it even further into the HSD model, which we have the privilege to explore. The HSD is specifically designed for riders who need to transport a substantial load without carrying the entire proverbial "kitchen." It represents the next generation of the HSD line, and the trim level we're diving into is the P5i.
In a world where versatility, adaptability, and eco-friendly transportation solutions are becoming increasingly vital, Tern's dedication to crafting remarkable cargo bikes sets it apart. With the HSD P5i, riders have the opportunity to experience the future of cargo biking, with features and capabilities that are designed to meet the diverse and evolving needs of modern cyclists. Tern's commitment to innovation and quality continues to impress, making the HSD P5i a top choice for those seeking a powerful, customizable, and environmentally friendly cargo bike.
| | |
| --- | --- |
| FRAME: | Tern HSD, 6061-AL |
| MOTOR: | Bosch Performance |
| HIFTER(S): | Shimano Nexus INTER-5E |
| TIRES: | Schwalbe Big Apple, 55-406 |
| FORK: | Suntour custom for Tern |
| FRONT BRAKE: | Shimano, hydraulic disc, 180 mm rotor |
| REAR BRAKE: | Shimano, hydraulic disc, 160 mm rotor |
| FRONT LIGHT: | Tern Valo Direct, 190 lumens |
| BATTERY: | Bosch PowerPack 545 |
| RANGE: | 545 Wh: 51-121 km (32-76 mi) |
| WEIGHT: | 27.9 kg (61.5 lb) |
| MAX RIDER WEIGHT: | 120 kg (264.6 lb) |
Design and Build Quality
The Tern HSD Gen 2 is an exceptional cargo bike that shines in both design and build quality, making it a perfect choice for riders who demand attention to detail and versatility. Whether you're using it for your daily commute, running errands, or carrying your little ones, this bike offers a myriad of features that cater to your needs.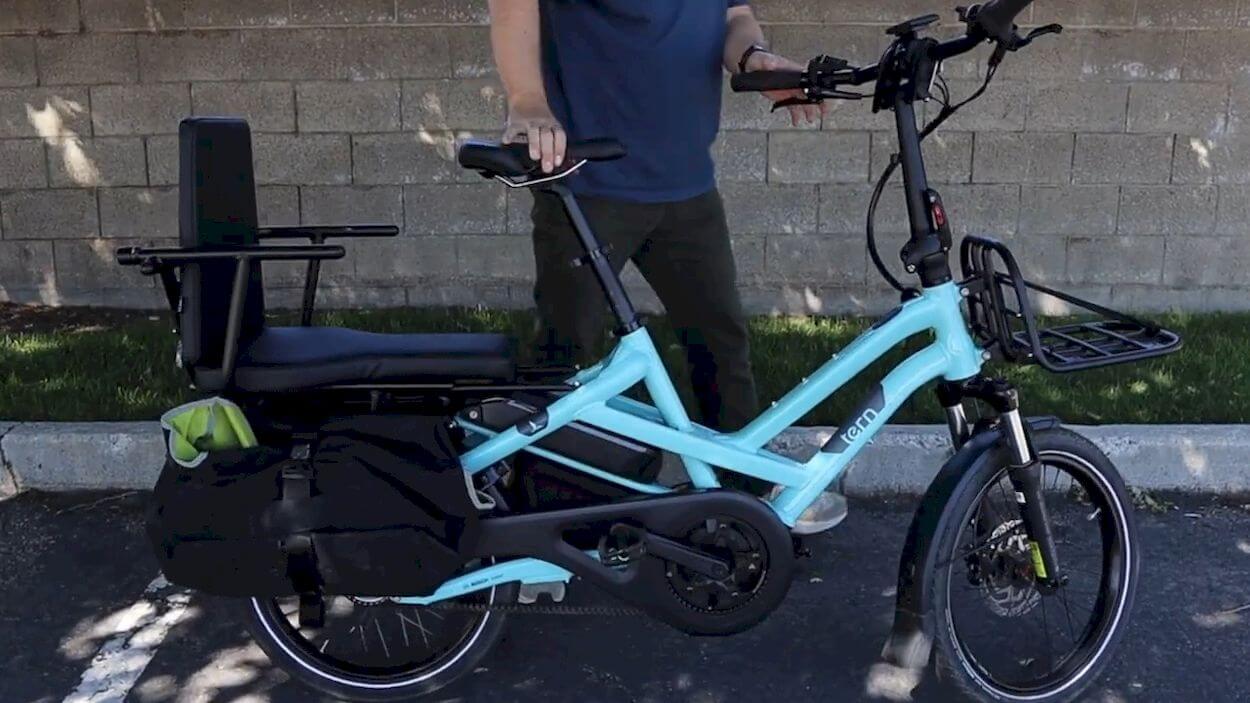 The HSD Gen 2's handlebars and stem offer an unmatched level of adaptability. Riders can quickly adjust the stem's position for folding the bike or accommodating different hand positions. This flexibility ensures that it can be tailored to a wide range of rider preferences and body types.
All the controls on the HSD Gen 2 are intelligently grouped together for ease of use. This ergonomic design allows riders to effortlessly operate various features and functions, enhancing the overall riding experience.
The telescoping seat post is a remarkable innovation, providing riders with the option to adjust the seat height on the fly. This feature not only adds to the bike's functionality but also ensures that it can be shared among family members of different heights.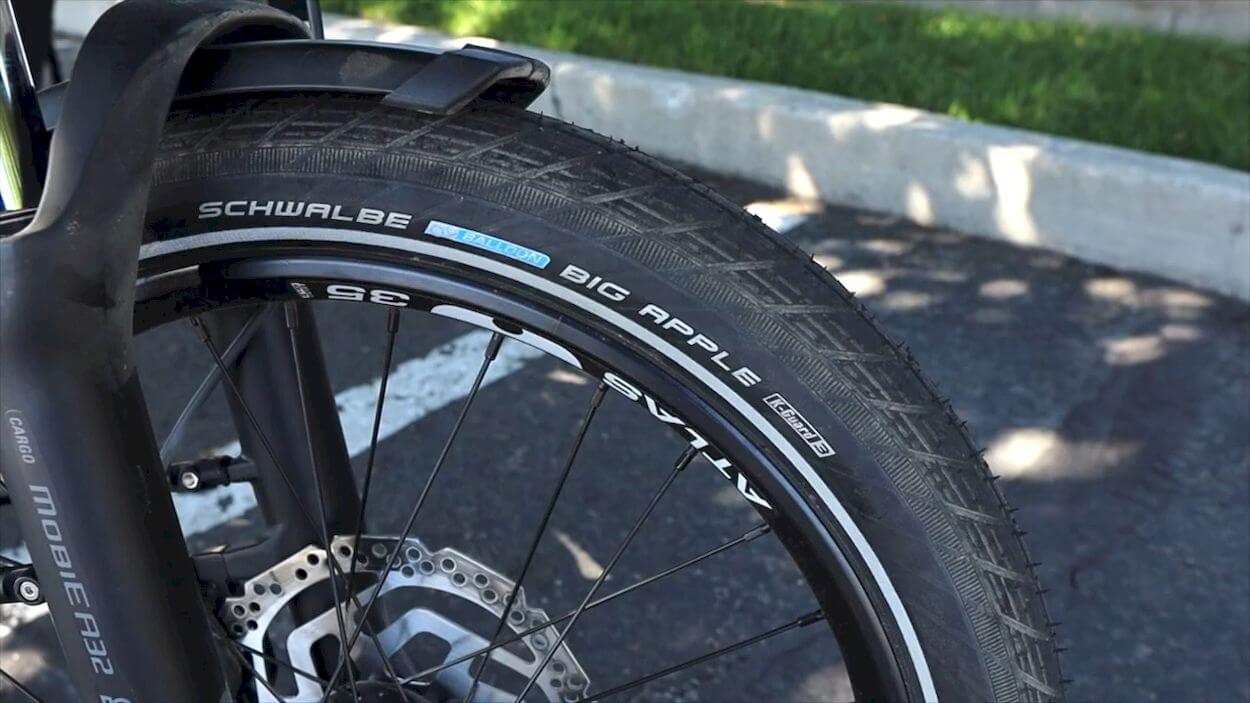 The HSD Gen 2 is built with cargo in mind. It's engineered to keep cargo weight low, making it easier to handle, while also boasting an impressive maximum gross vehicle weight of nearly 400 pounds. The frame and fork are tested for wear and tear, assuring long-term durability.
Puncture-protected 20 by 2.15-inch tires are positioned for stability and reliability, while full-coverage fenders keep the rider and cargo clean and dry, regardless of the weather or road conditions.
The HSD Gen 2 features a front shock that acts as a "Tugboat Powerhouse," maintaining control even when carrying heavy loads. Hydraulic disc brakes offer predictable stopping power, adding to the overall safety and stability of the bike.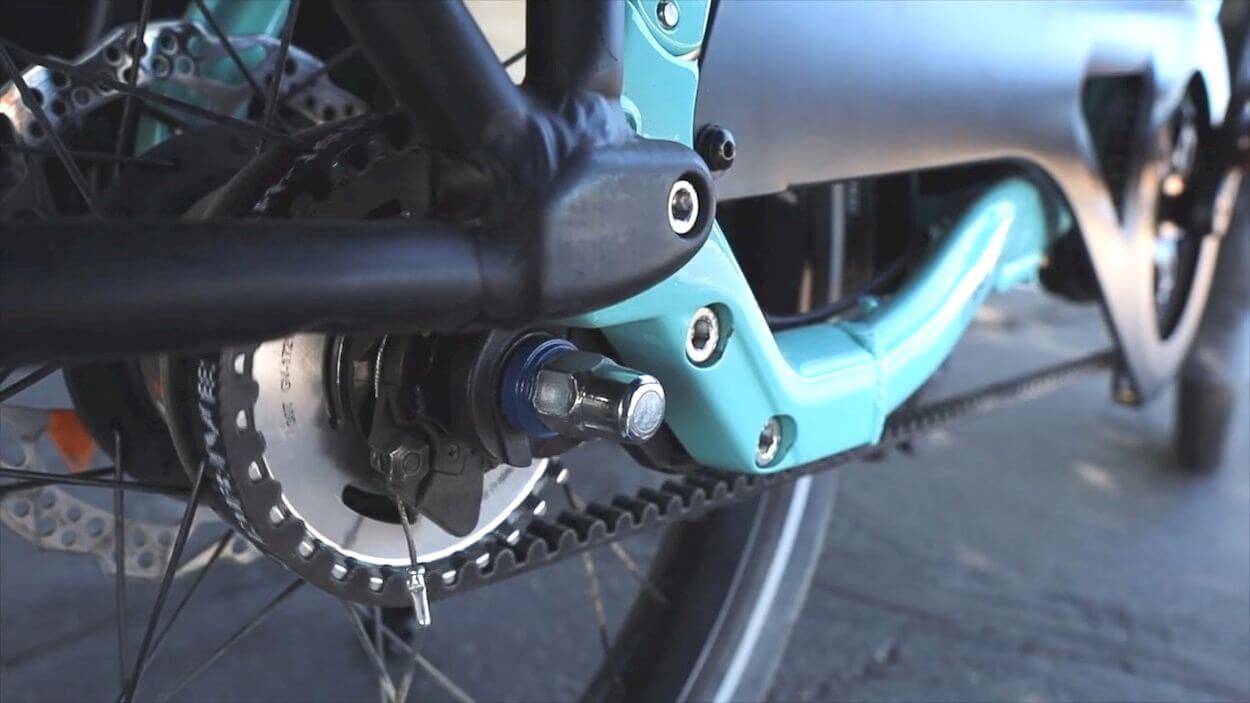 This compact cargo bike offers outstanding versatility. The rear can accommodate child or adult passengers comfortably, and it's outfitted with brazons for various accessories. Customizable rails provide mounting options for lights inside the metal tubing, showcasing thoughtful design.
The robust front rack is suitable for carrying heavy or light cargo, making it a practical choice for groceries or larger items. The HSD Gen 2 also offers a front-loading cooler and customizable accessories for further convenience.
The bike includes convenient features such as the 'cash box' for securing valuables, a Dutch lock for the rear wheel, and foldable, spacious bags that can be neatly streamlined when not in use.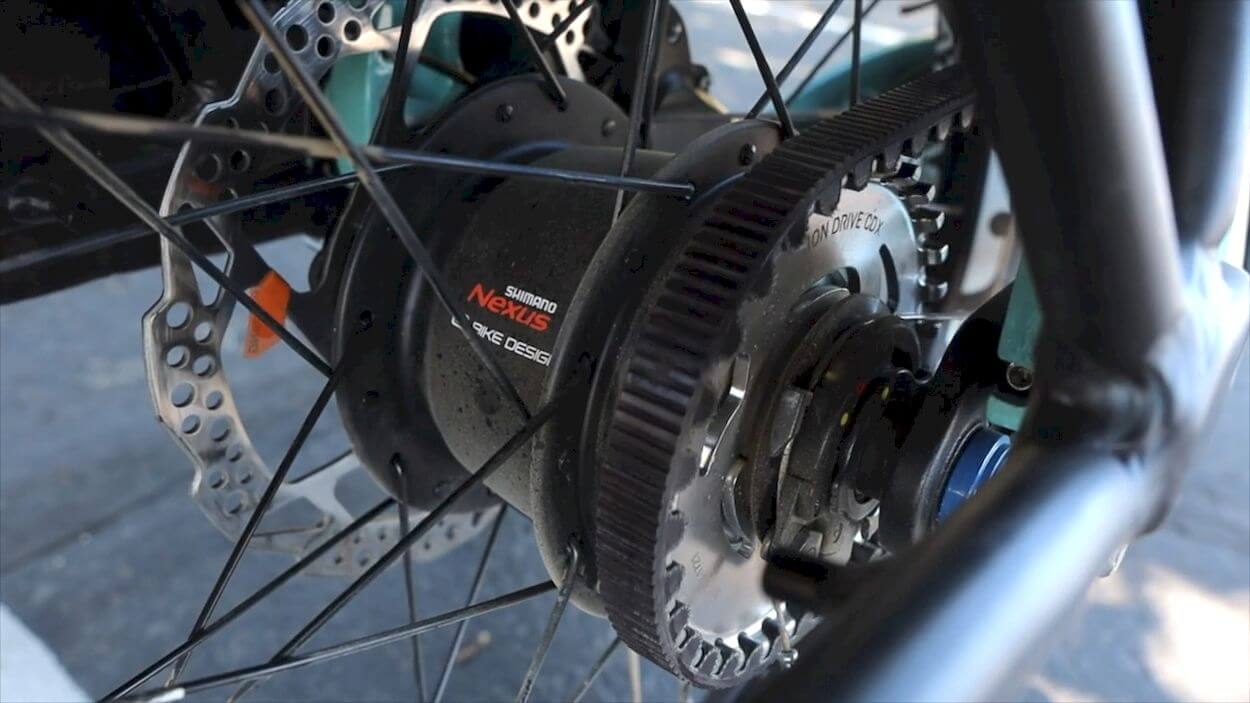 Tern offers various customization options, including a rain cover for kid passengers, kickstand upgrades, and full encircled rails for additional accessories, providing an even more tailored experience.
So, the Tern HSD Gen 2 stands out as an exceptional cargo bike that excels in design and build quality. With its impressive adaptability, cargo-carrying capabilities, and thoughtful details, it offers a remarkable riding experience that caters to a wide range of needs and preferences. Tern has truly thought of everything in crafting this versatile and practical bike.
Application and Controls
The Tern HSD Gen 2 takes modern innovation to the next level with its through-app motor control, integrating GPS tracking, remote locking, and customizable power curves to cater to your unique riding style and preferences. These advanced features add an extra layer of convenience, security, and customization to your cycling experience.
The HSD Gen 2's motor control via a dedicated app is a game-changer. With this feature, you can fine-tune your riding experience, ensuring it's precisely as you desire. The app lets you adjust various motor-related parameters, such as power output and responsiveness, allowing you to match the motor's performance to your specific needs.
One of the standout features is the GPS tracking capability. You can easily keep tabs on your bike's location using the app, providing valuable peace of mind when you've parked it in a public space or left it unattended. This feature can be particularly reassuring in urban environments where bike theft is a concern.
The remote locking function is a security boon. With a simple tap on your smartphone, you can lock or unlock your HSD Gen 2, making it virtually impervious to unauthorized use. Whether you're briefly stepping away from your bike or leaving it for an extended period, this feature ensures your bike remains safe and under your control.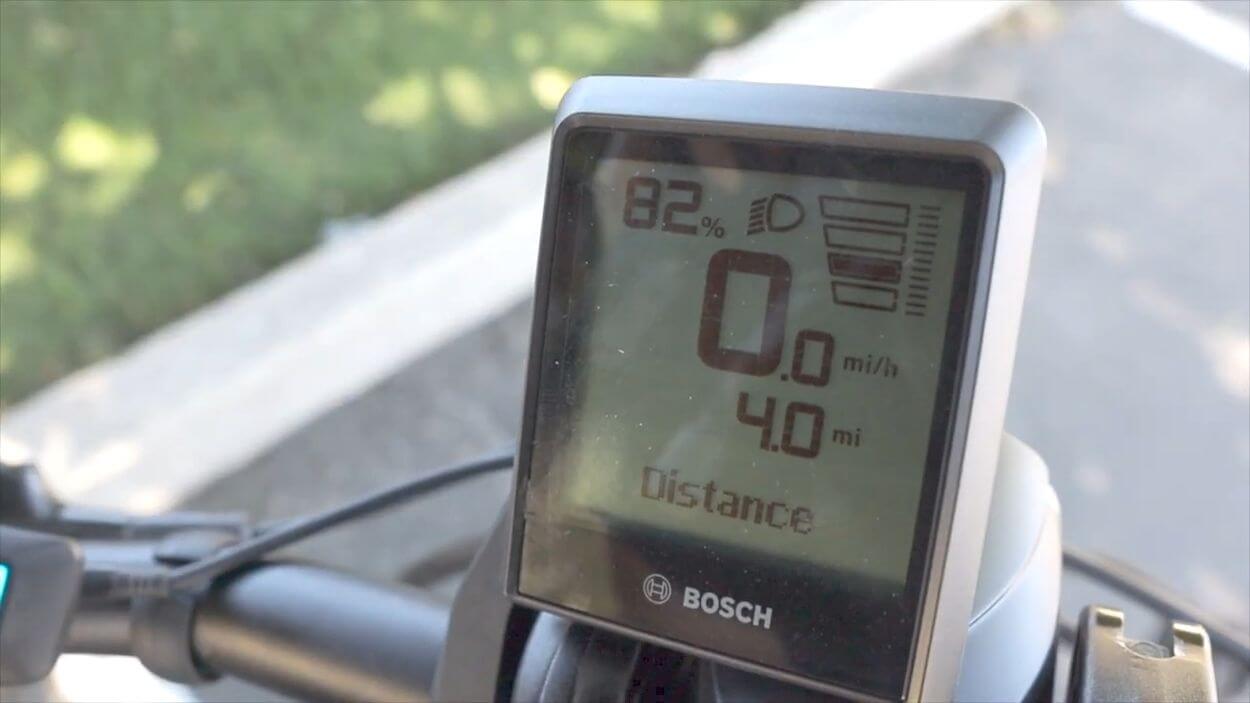 The ability to create customized power curves is a dream come true for cyclists who want to tailor their riding experience. You can fine-tune the motor's response to match your riding style, whether you prefer a gentler, more leisurely ride or a powerful, fast-paced journey.
The HSD Gen 2's front end is equipped with a wireless Intuvia display, providing real-time information and feedback. This display can be quickly removed for added security, allowing you to take it with you and ensure no one else can access your bike's settings or tracking information.
With a remote attachment on the handlebars, you have immediate control at your fingertips. This ensures that your bike is always running exactly the way you want it, with no need to stop and adjust settings manually while on the go.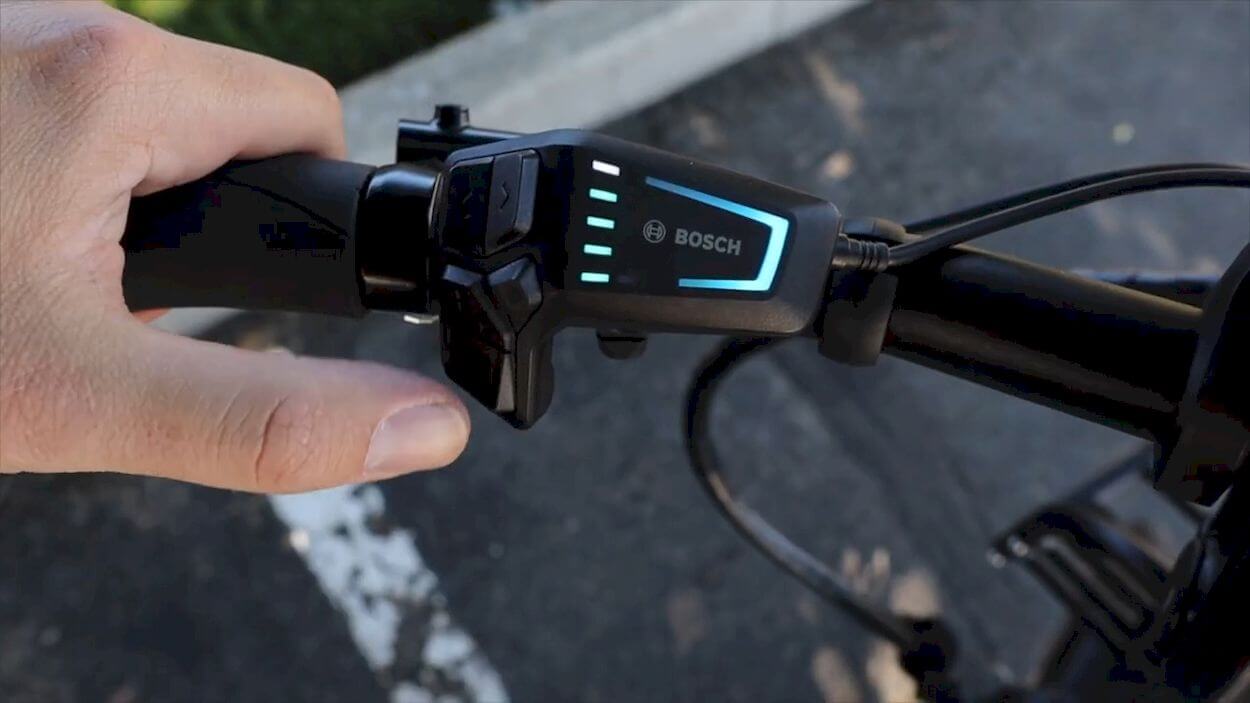 The app provides you with a wealth of useful and refined metrics, perfect for those who enjoy analyzing their rides in detail. Whether it's tracking your distance, speed, battery life, or even monitoring your power output, these metrics are a treasure trove for cyclists who love to delve into the nitty-gritty details of their journeys.
Motor and Driving Test
The Tern boasts a remarkable combination of top-tier components that contribute to its exceptional performance and ease of use. At its core, this e-bike is powered by the Bosch Performance Line motor, featuring a Shimano Nexus 5 internal geared hub and a Gates belt drive. Together, these components create a riding experience that is both smooth and powerful, while minimizing maintenance requirements.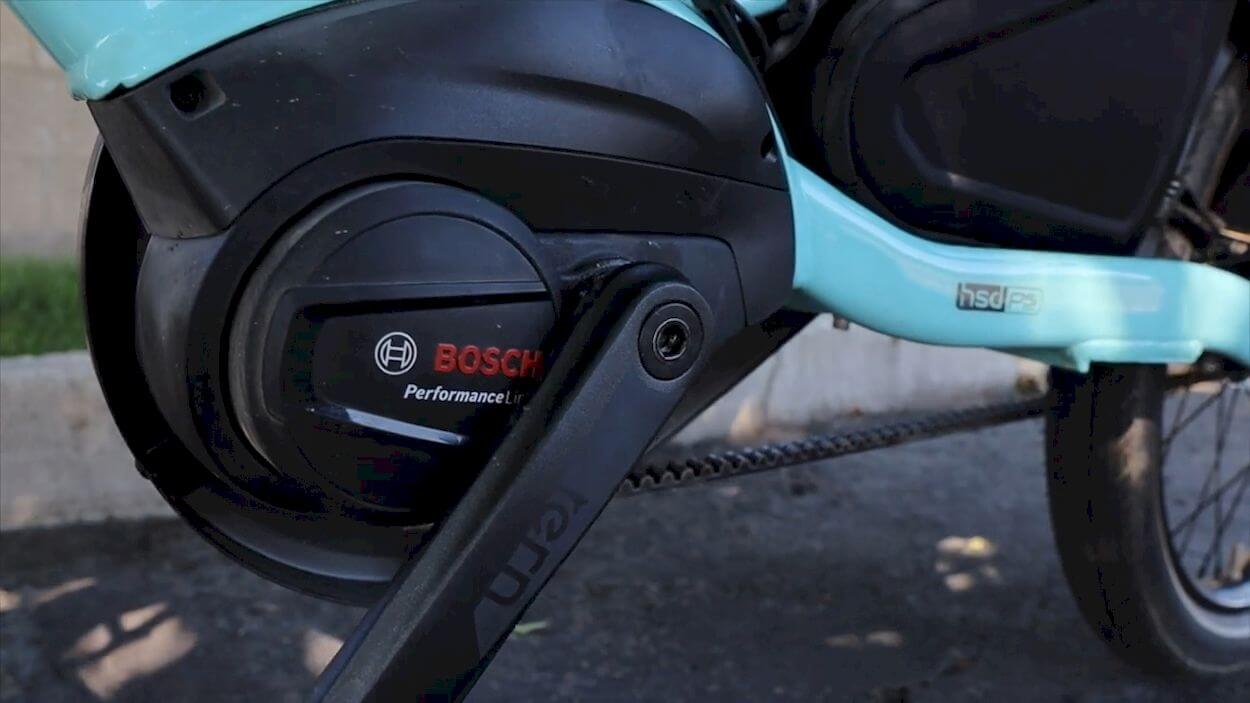 The Bosch Performance Line motor is renowned for its smooth and powerful performance. It provides reliable electric assistance that seamlessly integrates with your pedaling. This motor not only propels you forward with ease but also ensures a consistent and comfortable riding experience. Whether you're tackling hills or cruising along flat terrain, the Bosch motor makes every ride a pleasure.
The inclusion of a Shimano Nexus 5 internal geared hub adds another layer of functionality to the HSD Gen 2. This hub not only enhances the bike's efficiency but also ensures that gear changes are smooth and precise, even under load. It's a great choice for those who want a versatile and low-maintenance gear system.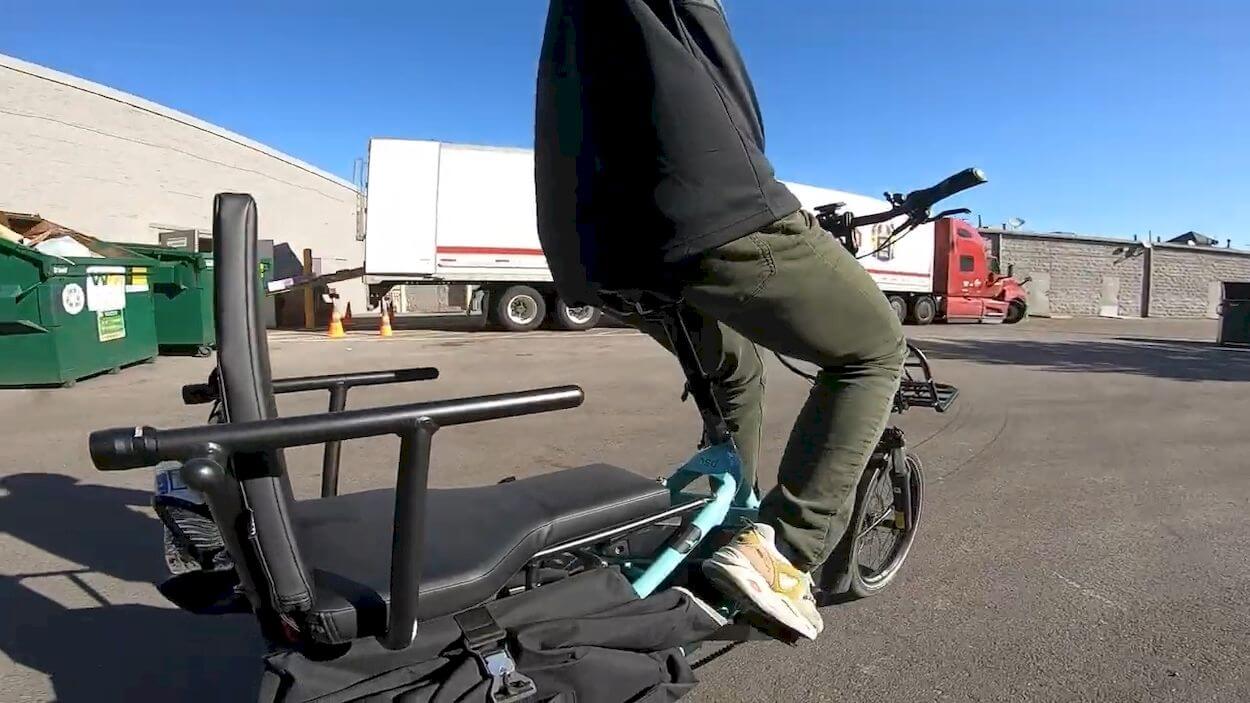 The Gates belt drive is a game-changer when it comes to cycling. It offers a clean and maintenance-free alternative to traditional chains. With the Gates belt drive, you can say goodbye to greasy hands and constant lubrication. It also ensures a quiet and smooth ride while requiring minimal upkeep.
The combined power of the Bosch motor, Shimano Nexus hub, and Gates belt drive makes the HSD Gen 2 a standout in the e-bike world. But this is just the beginning of what this bike can offer you.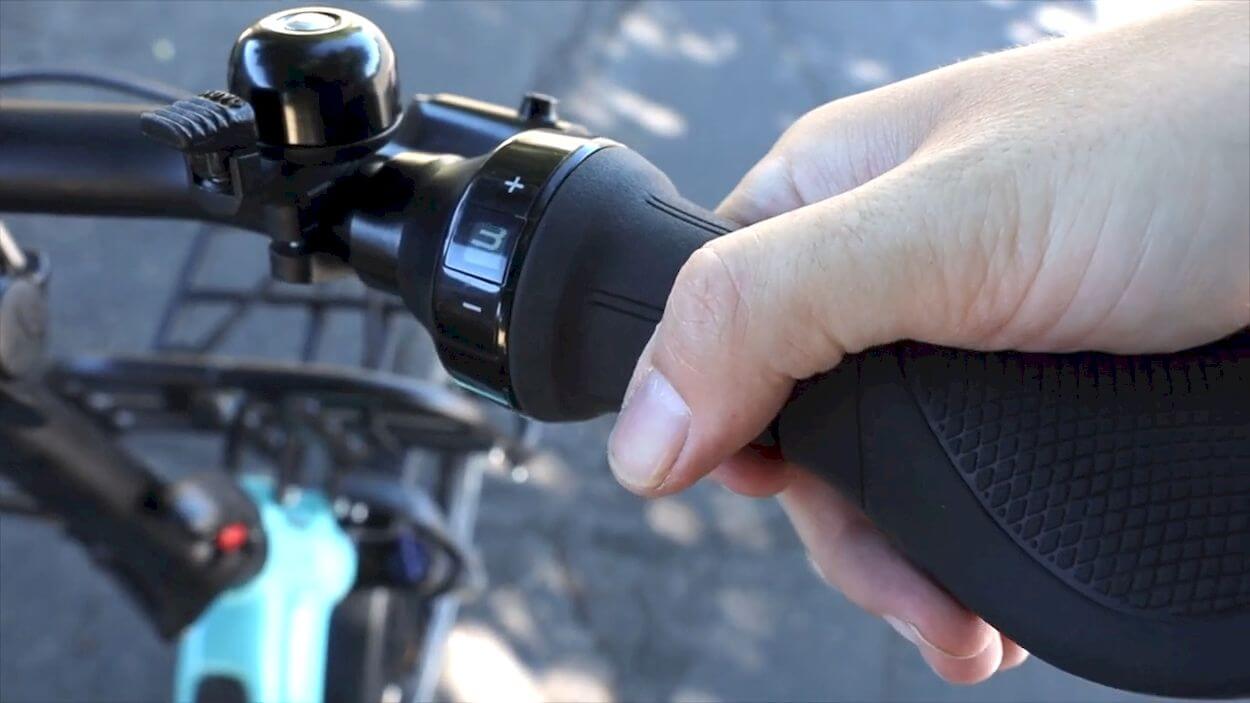 The Bosch system is renowned for its intuitive and user-friendly design. With the smart system control, you gain access to a wealth of features that enhance your riding experience. Bosch continually updates and improves its software, ensuring that your bike remains at the forefront of technological advancements. Features such as various riding modes, connectivity, and customization options are at your fingertips, making it easy to tailor your ride to your preferences.
In addition to the impressive components, the HSD Gen 2 is designed to deliver a natural and enjoyable riding experience. The crisp turns, powerful acceleration, and seamless gear changes ensure that it feels like a great bike even without the cargo. Whether you're navigating urban streets, conquering hills, or simply enjoying a leisurely ride, the HSD Gen 2 offers a level of performance and comfort that's hard to match in the e-bike market. It's the perfect blend of cutting-edge technology and a natural cycling experience.
Conclusions
Tern Transportation exemplifies a rich history of innovation and unwavering dedication to crafting exceptional and customized cargo bikes. The Tern HSD Gen 2, with its cutting-edge features and thoughtful design, stands as a testament to their commitment to creating remarkable two-wheeled solutions for riders of all kinds.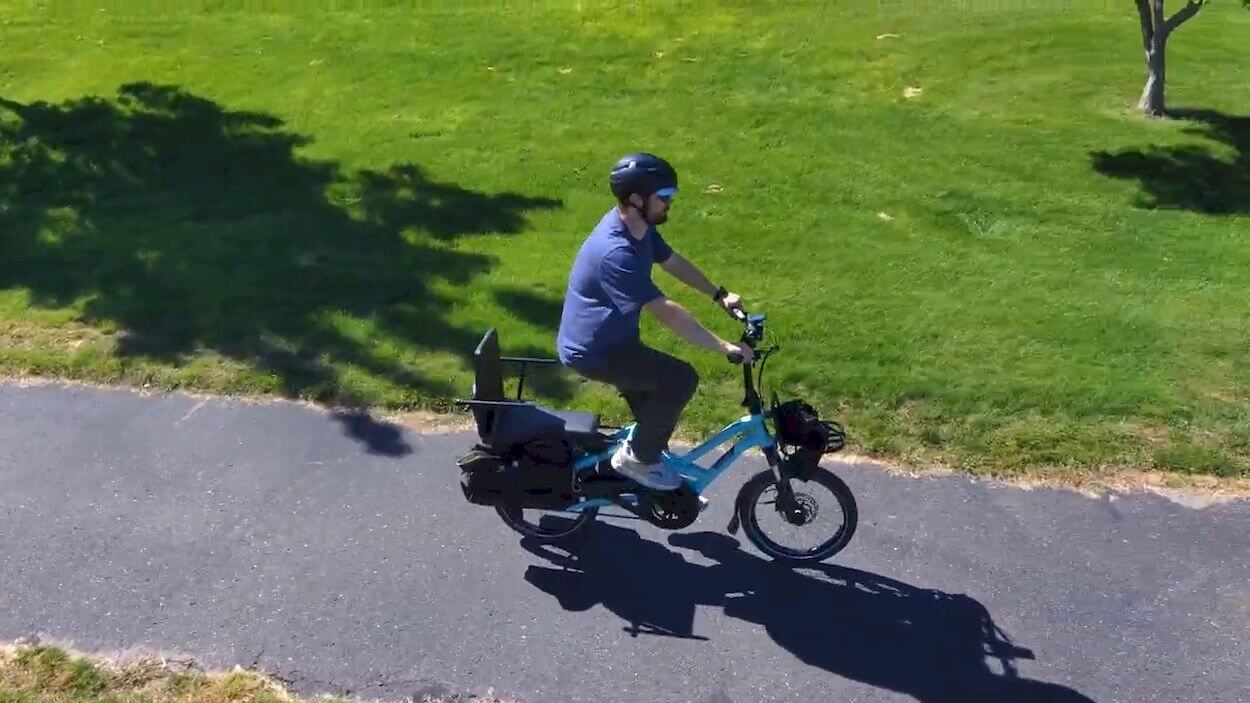 I'm grateful for the opportunity to experience the HSD, if only for a short while, as it allowed me to glimpse the excellence and versatility that Tern offers. A big thank you to Tern for sponsoring Electrek, and I encourage you to explore the links in the description below to discover and shop for your very own electric bike from Tern Transportation.
Thank you for joining us on this journey through the world of innovative cargo bikes. With Tern, the future of eco-friendly and practical transportation is right at your fingertips.
Alternatives of Tern HSD Gen 2