Hello everyone, and welcome to Brian Unbox! In this video, we're diving into the exciting world of electric biking as we take a closer look at the Mihogo Mini electric bike.
The Mihogo is a compact and versatile electric bike designed to cater to a wide range of riders, from urban commuters to adventure seekers. Throughout this review, we'll explore its design, features, and performance, providing you with valuable insights to help you make an informed decision.
Join me on this journey as we unbox, assemble, and put the Mihogo Mini through its paces. Whether you're a seasoned electric bike enthusiast or just starting to explore this eco-friendly mode of transportation, this review will give you a comprehensive understanding of what the Mihogo has to offer.
Without further ado, let's dive into the world of electric biking with the Mihogo Mini!
| | |
| --- | --- |
| Frame: | Carbon steel |
| Motor: | 350W |
| Speed: | 21.9MPH |
| Torque: | 32Nm |
| Display: | IPS 2.4" |
| Brakes: | Disk brake |
| Battery: | 16Ah |
| Tire size: | 12 x 2.125 inch |
| Mileage: | Up to 100 miles range |
| Bike Weight: | 42Ibs |
| Maximum Load: | Up To 440lbs |
Unboxing and Assembly
If you've recently ordered the Mihogo Mini, you're in for a treat. This innovative electric bike promises to revolutionize your urban commuting experience with its compact design and impressive features. Upon receiving your Mihogo Mini, the unboxing and assembly process might seem daunting, but rest assured, it's a straightforward task that anyone can accomplish. Let's take a closer look at how the bike arrives and how you can assemble it.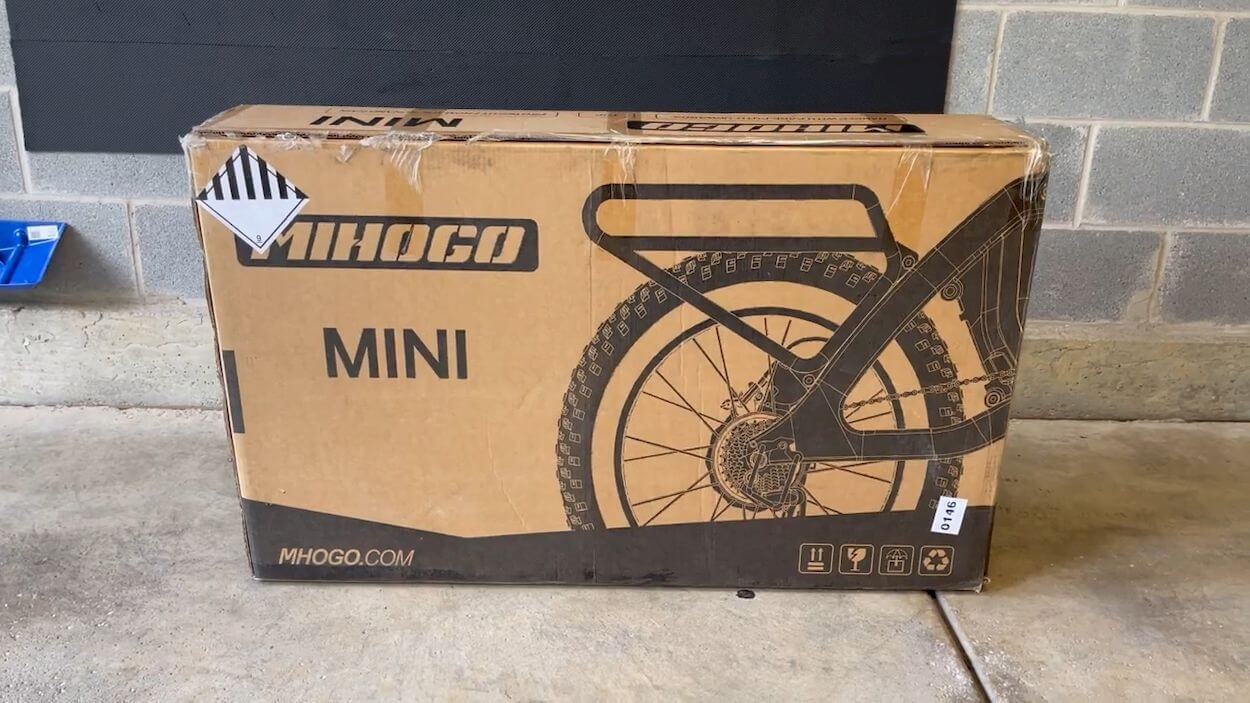 When your Mihogo Mini arrives, you'll notice that the packaging is designed to keep your bike safe and secure during transit. The bike is enclosed within a sturdy cardboard box with ample foam protection to prevent any damage. It's crucial to handle the unboxing process with care to ensure your bike is in perfect condition upon assembly.
Inside the box, you'll find several essential components that are neatly organized. These include: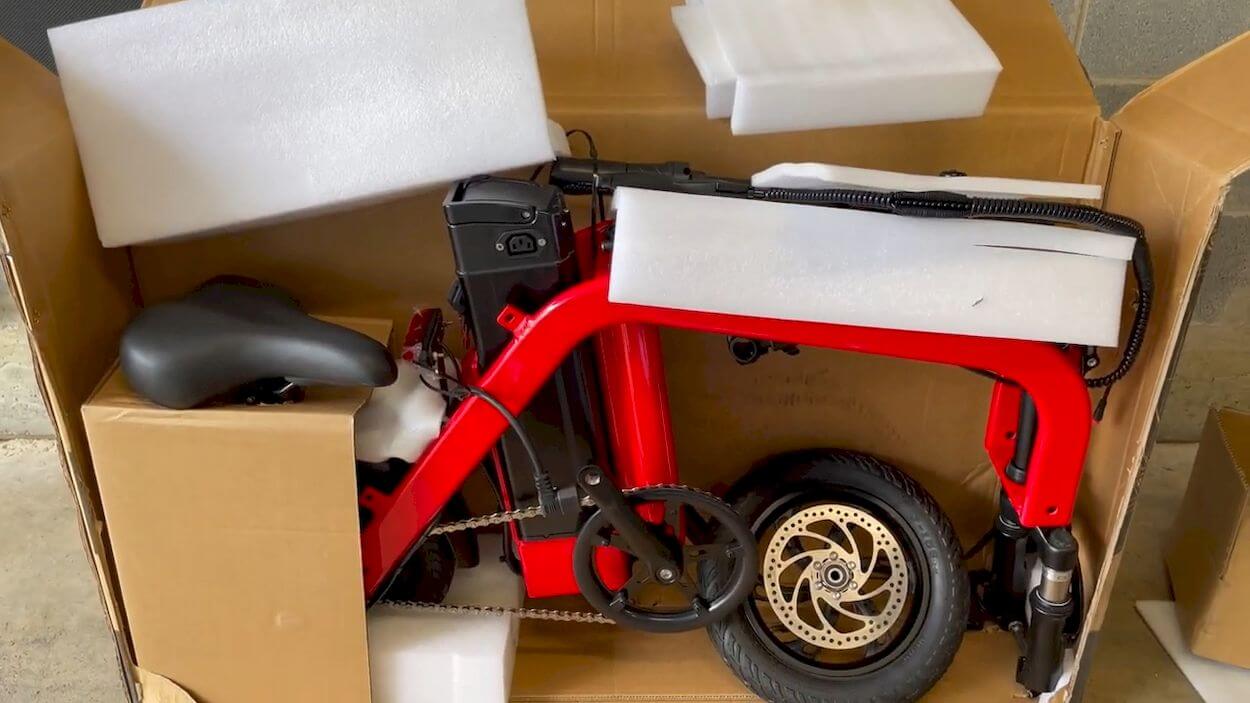 User Guide: A comprehensive user guide is provided to walk you through the assembly process step by step. It's recommended to read through this guide thoroughly before beginning assembly.

Front Seat: Depending on your preference, you'll find a comfortable front seat for the rider.

Tools: Basic tools required for assembly are included, making the process more convenient for you.

Pedals: The pedals are included, ready to be installed.

Front Light: The front light, an essential safety feature, is also part of the package.

Charger: The bike comes with a charger to keep your electric bike powered up.

Optional Bag and Front Child Seat: If you've ordered additional accessories like a bag or a front child seat, these will also be included in the package.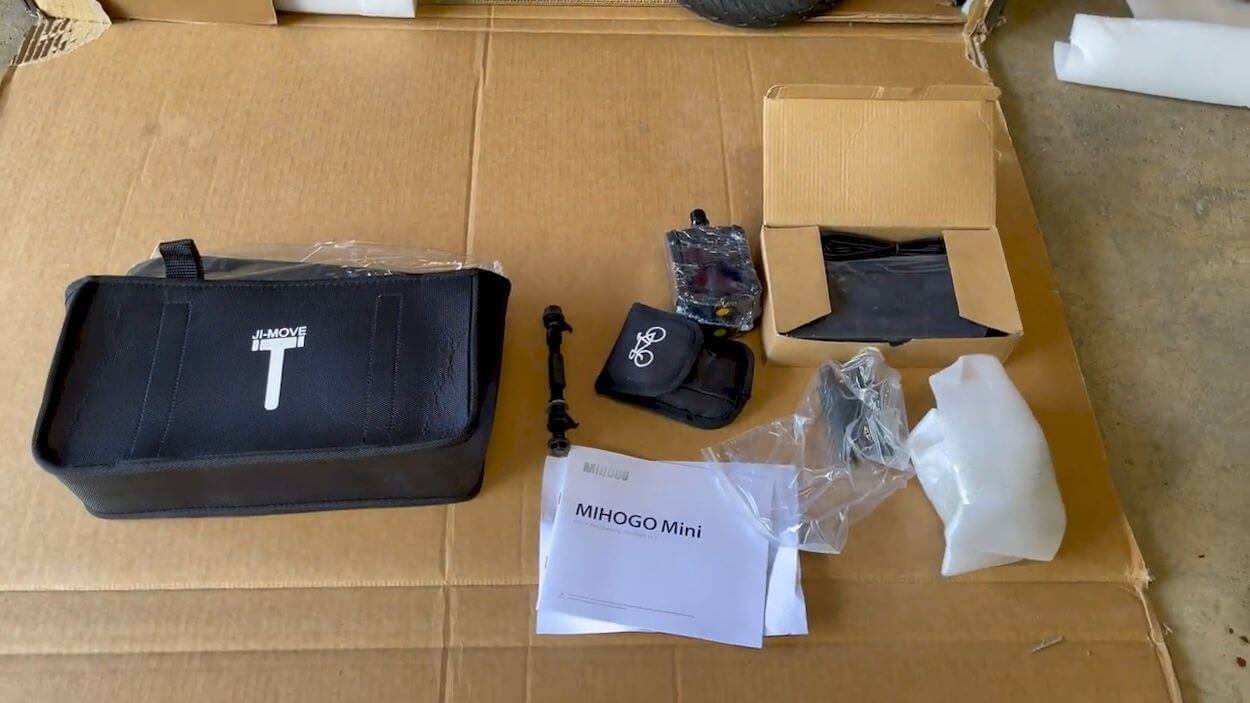 The assembly process for the Mihogo Mini is relatively straightforward, thanks to the detailed user guide. Here's a summary of the main steps:
Handlebars Installation: Start by attaching the handlebars securely to the bike frame. Make sure they are aligned correctly and tightened properly.

Front Wheel and Front Fenders: Install the front wheel and front fenders, ensuring they are in the right position and securely fastened.

Front Light: Attach the front light to enhance visibility during your rides, especially at night.

Pedals: Install the pedals on the designated pedals threads. Make sure they are tightened to prevent any wobbling while riding.

Seat: Adjust the seat to your preferred height and attach it securely to the bike frame.

Optional Accessories: If you've purchased an optional bag or front child seat, attach them following the instructions provided in the user guide.
With these straightforward steps and the assistance of the user guide, you'll have your Mihogo Mini electric bike ready for action in no time. The assembly process not only ensures that your bike is set up correctly but also allows you to customize it with additional accessories to suit your specific needs.
Design and Build Quality
The Mihogo Mini electric bike is a testament to thoughtful design and robust construction, offering an array of features that cater to the diverse needs of urban commuters. Let's take a closer look at the design and build quality of this remarkable e-bike.
The Mihogo Mini understands the importance of personal style. With a choice of five distinct colors, riders can select the shade that best suits their taste and personality, making every ride a statement of individuality.
The bike's structural integrity and appealing aesthetics are owed to its dual balance arch-shaped aluminum alloy frame. Crafted with durability in mind, the frame maintains a lightweight profile, striking a balance between strength and portability.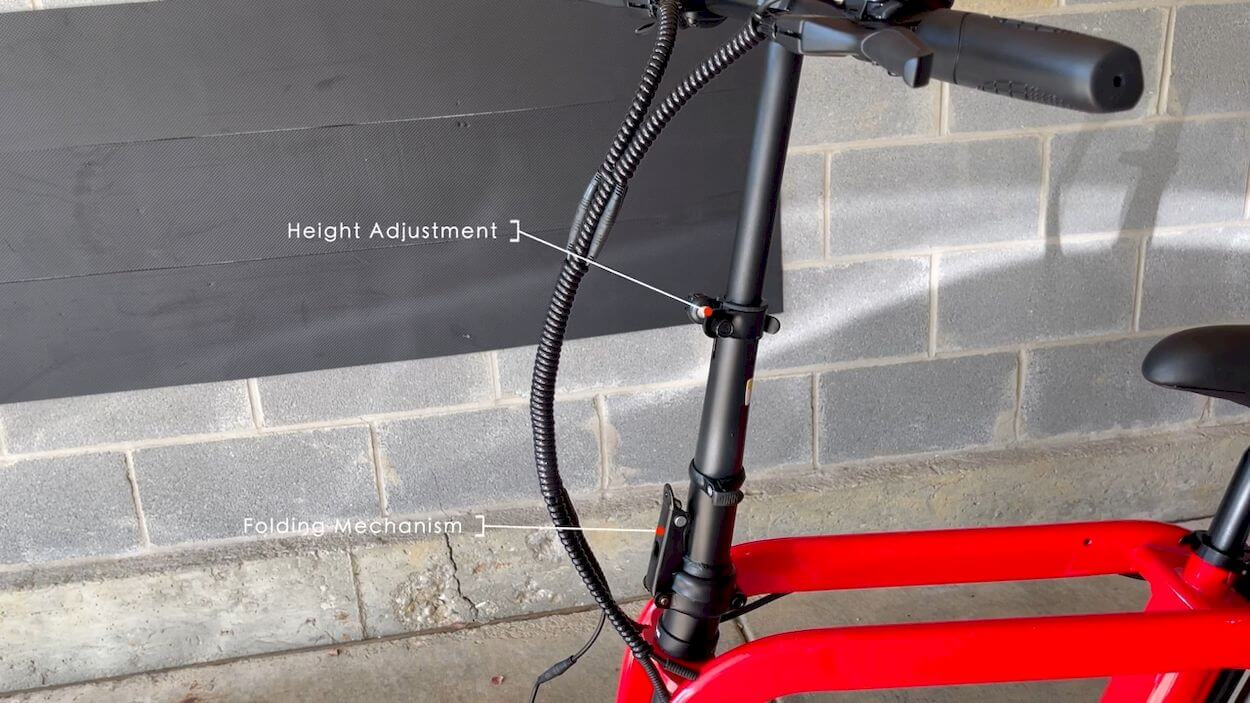 The Mihogo Mini's foldable design is a game-changer for urban commuters. With a simple pull of a lever, the bike's handlebars can be adjusted to your preferred height, and the folding mechanism allows it to be conveniently stowed away or transported, making it perfect for navigating city life.
Equipped with a user-friendly LCD display, this e-bike keeps you informed about essential ride data, including speed, battery status, and distance traveled. The display enhances your riding experience by providing real-time information at a glance.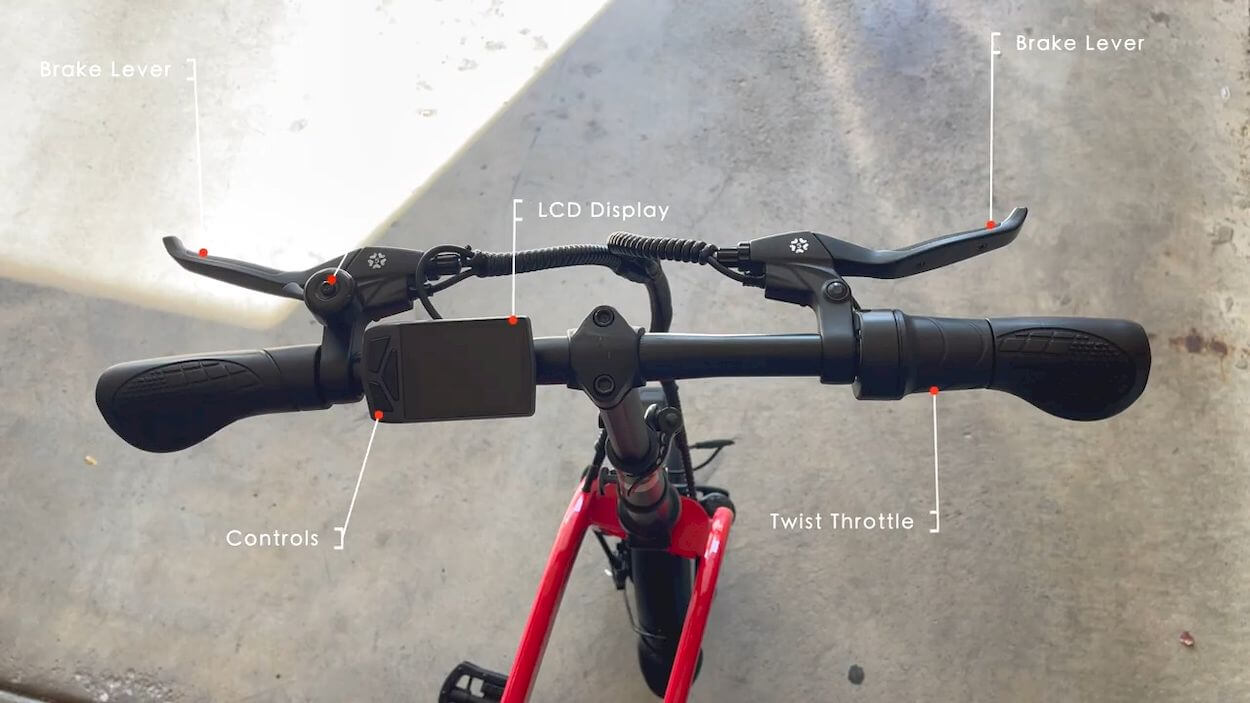 Safety is paramount, and the Mihogo Mini delivers with its mechanical disc brakes located both at the front and rear of the bike. These brakes ensure consistent and reliable stopping power, even in adverse weather conditions.
Riding in low-light conditions or during the night is made safer with the inclusion of front and rear lights, enhancing your visibility on the road and ensuring you're seen by other commuters and pedestrians.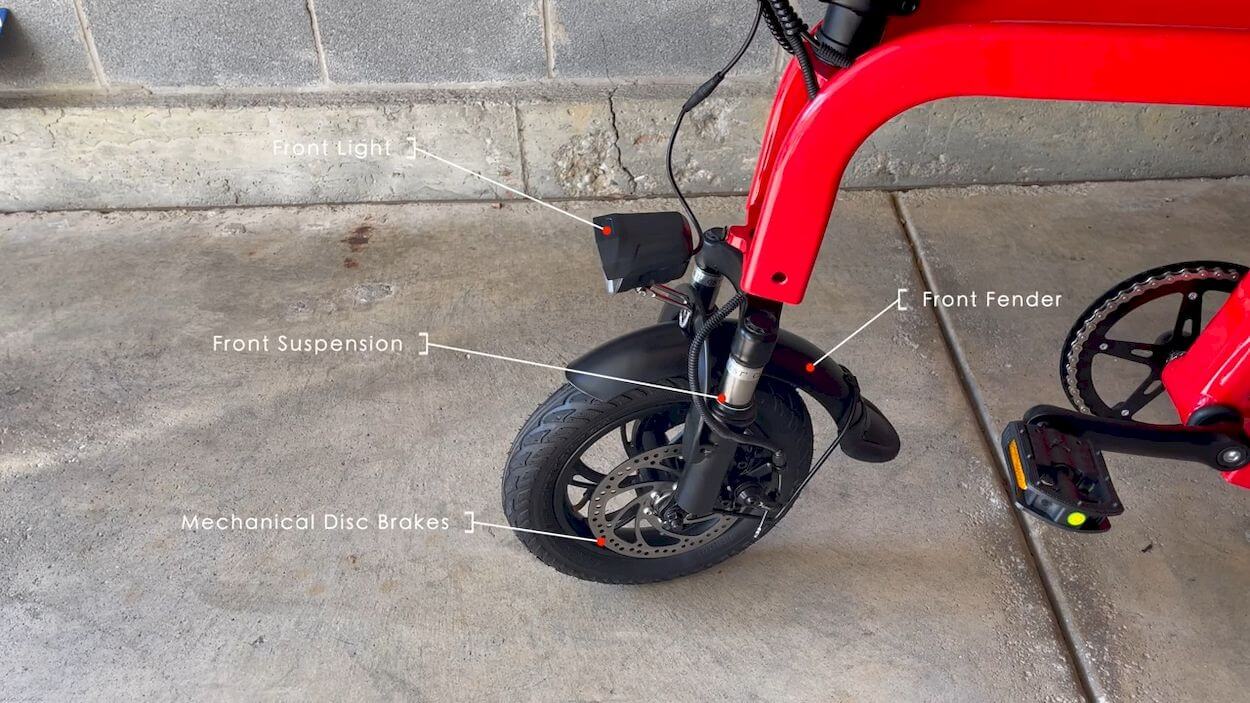 Front and rear fenders offer protection from splashes and debris, keeping you clean and dry during your journey, even in wet conditions.
Weighing in at a manageable 41 pounds, the Mihogo Mini strikes an ideal balance between portability and stability, making it effortless to carry or maneuver while providing a stable ride.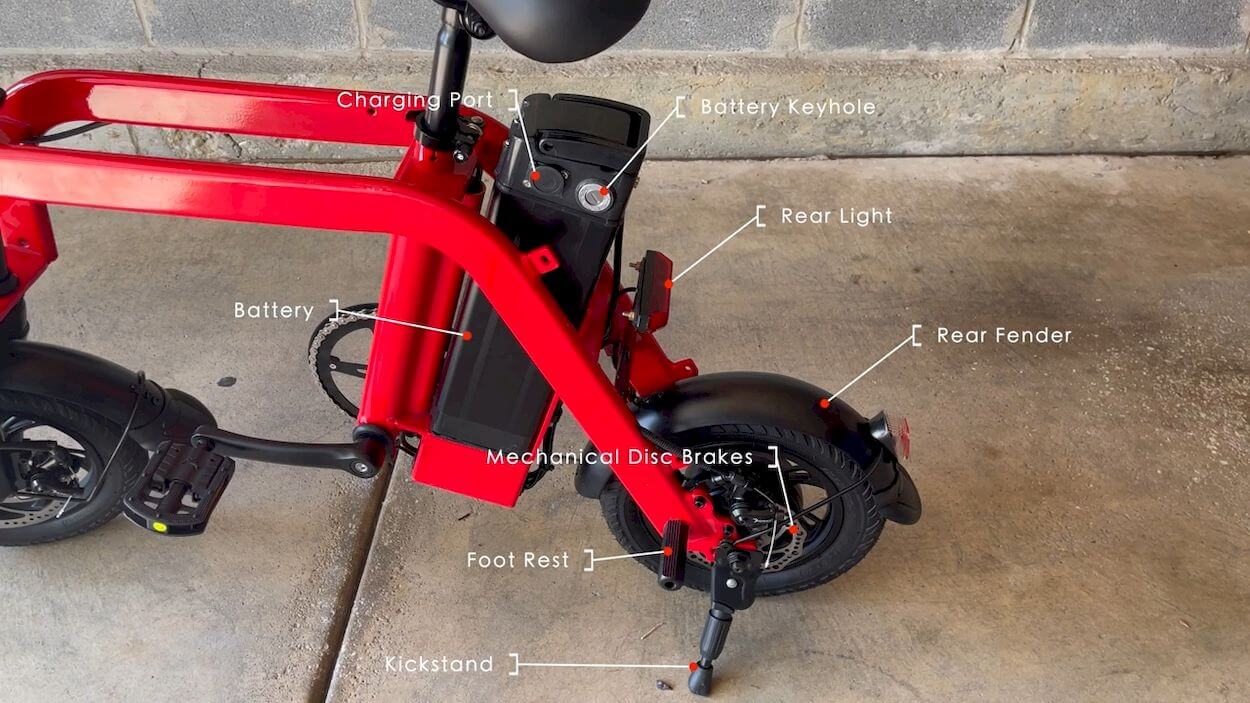 The Mihogo Mini offers a range of accessories to enhance your biking experience. Foot pegs, a storage pouch, and a padded seat for an additional passenger are just some of the options available, allowing you to tailor your bike to your specific needs.
The handlebars can be easily adjusted for height, ensuring rider comfort. Furthermore, the bike's foldable design allows for compact storage and transportation.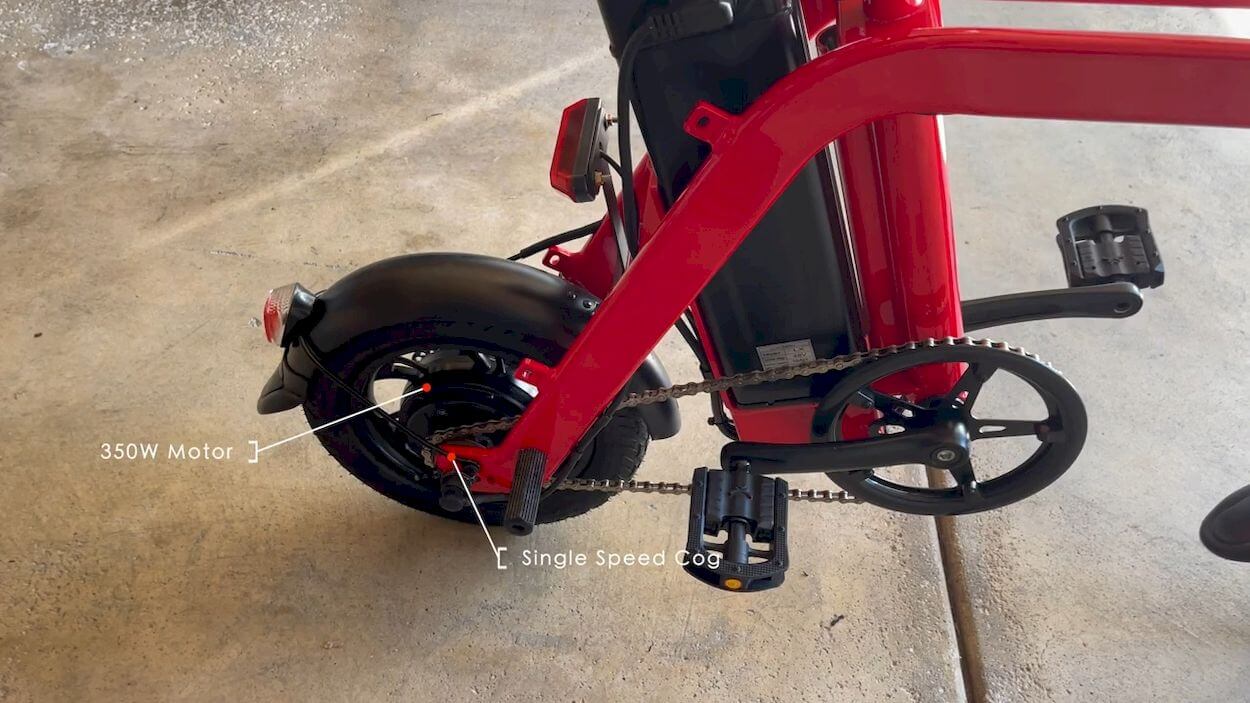 In summary, the Mihogo Mini is a well-conceived and robust electric bike that marries form and function seamlessly. Its foldable design, safety features, and accessory options make it a versatile choice for urban commuters and adventurers alike. Whether you're navigating city streets or sharing the ride with a friend, the Mihogo Mini's design and build quality offer a superior biking experience.
Display
The Mihogo Mini's display and control system are designed to provide riders with a user-friendly and informative experience.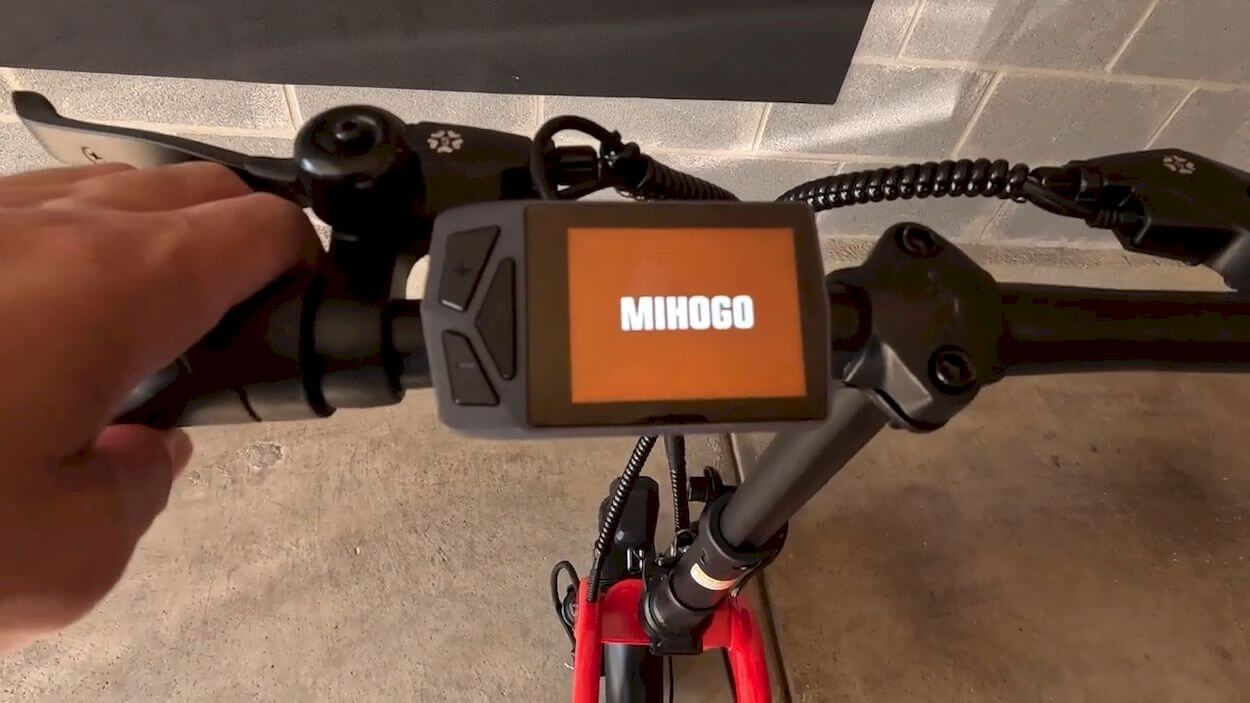 The Mihogo Mini boasts a decently sized display, ensuring that all the important information is easy to read at a glance.
Upon powering up the display, riders are greeted with two critical pieces of information. The trip odometer keeps track of the distance covered during your current ride, while the speedometer indicates your real-time speed, helping you maintain a safe and comfortable pace.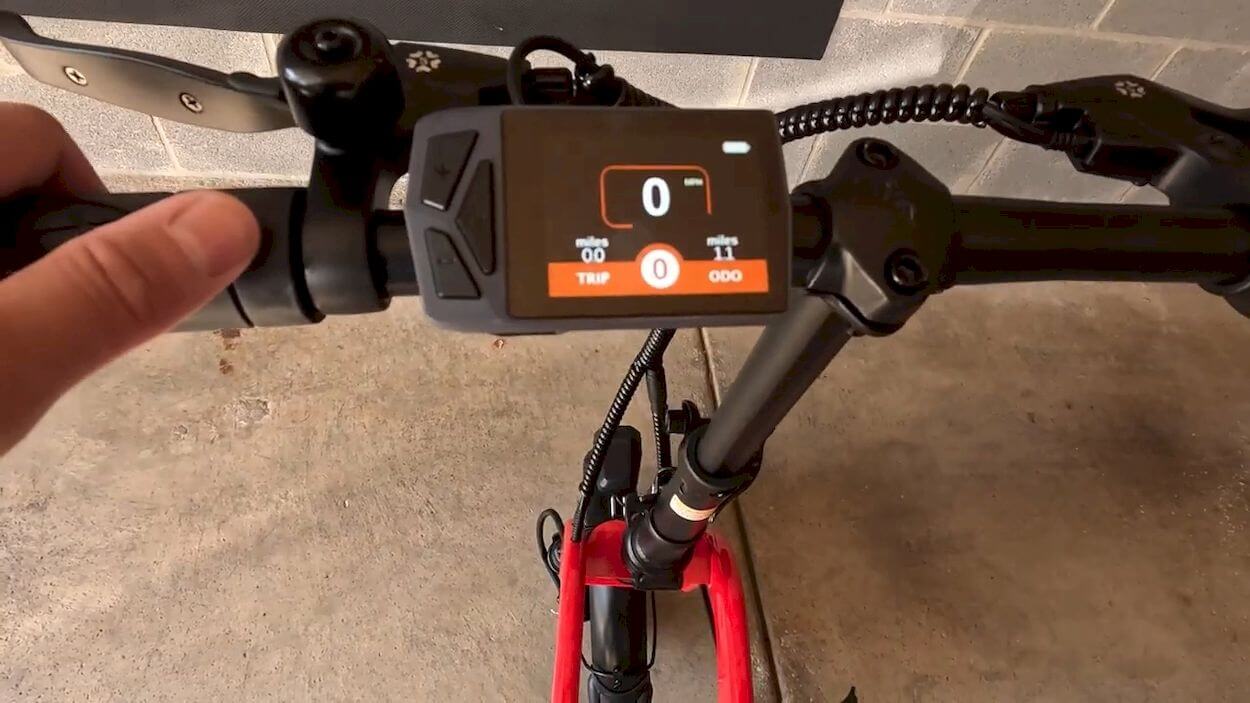 The Mihogo Mini offers a versatile pedal assist system with five different levels. By pressing the plus button, riders can easily increase the level of pedal assistance, tailoring the bike's motorized support to their preferences and terrain conditions. Conversely, pressing the minus button reduces the pedal assist level, giving you more control over your riding experience.
Pressing the power button again takes you to the advanced menu settings. Here, riders can fine-tune various aspects of their bike's performance and user experience. Some of the adjustable settings may include: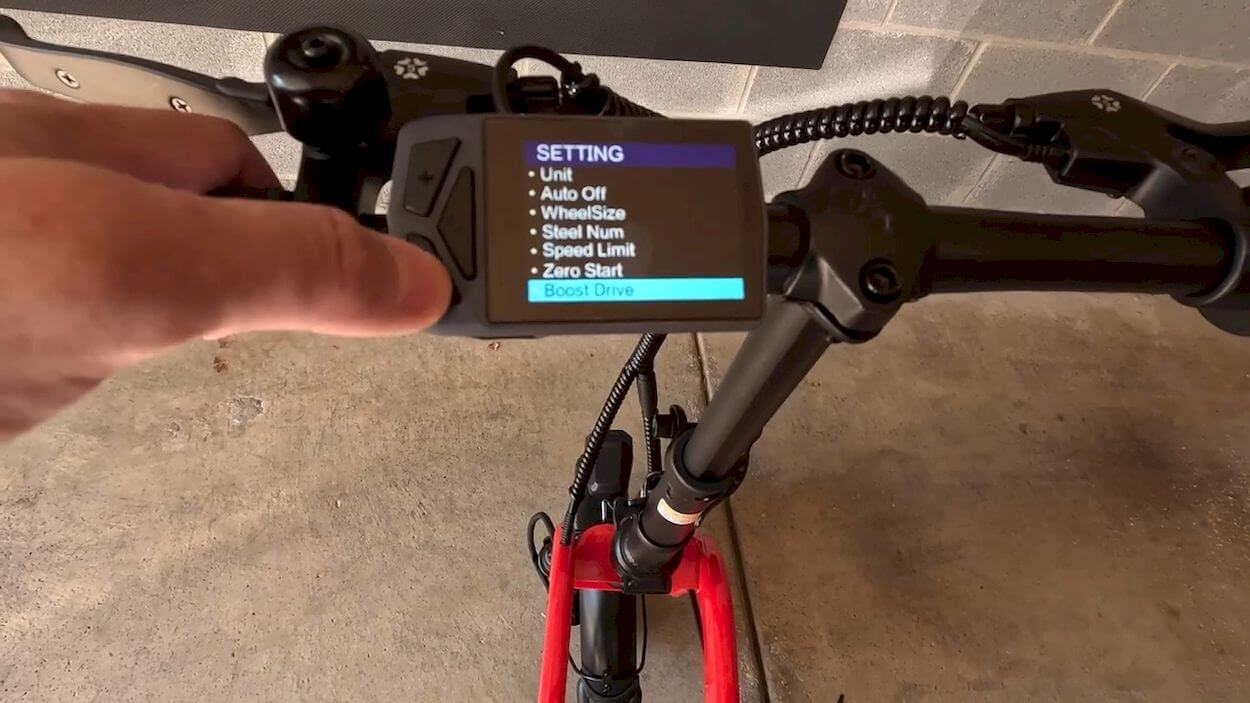 Brightness: Customize the brightness of the display to suit your visibility preferences, especially useful in varying lighting conditions.

Auto Off: Set the auto-off timer to conserve battery life when the bike is not in use.

Wheel Size: Input the wheel size to ensure accurate speed and distance calculations.

Speed Limit: Adjust the maximum speed limit according to local regulations or your personal comfort level.

Additional Settings: Explore a range of other settings that cater to your specific needs and riding style.
The Mihogo Mini places a strong emphasis on safety, including a front light that can be easily activated by pressing the plus button or holding it down for a few seconds. This feature ensures you're visible to others on the road, especially during low-light conditions or at night.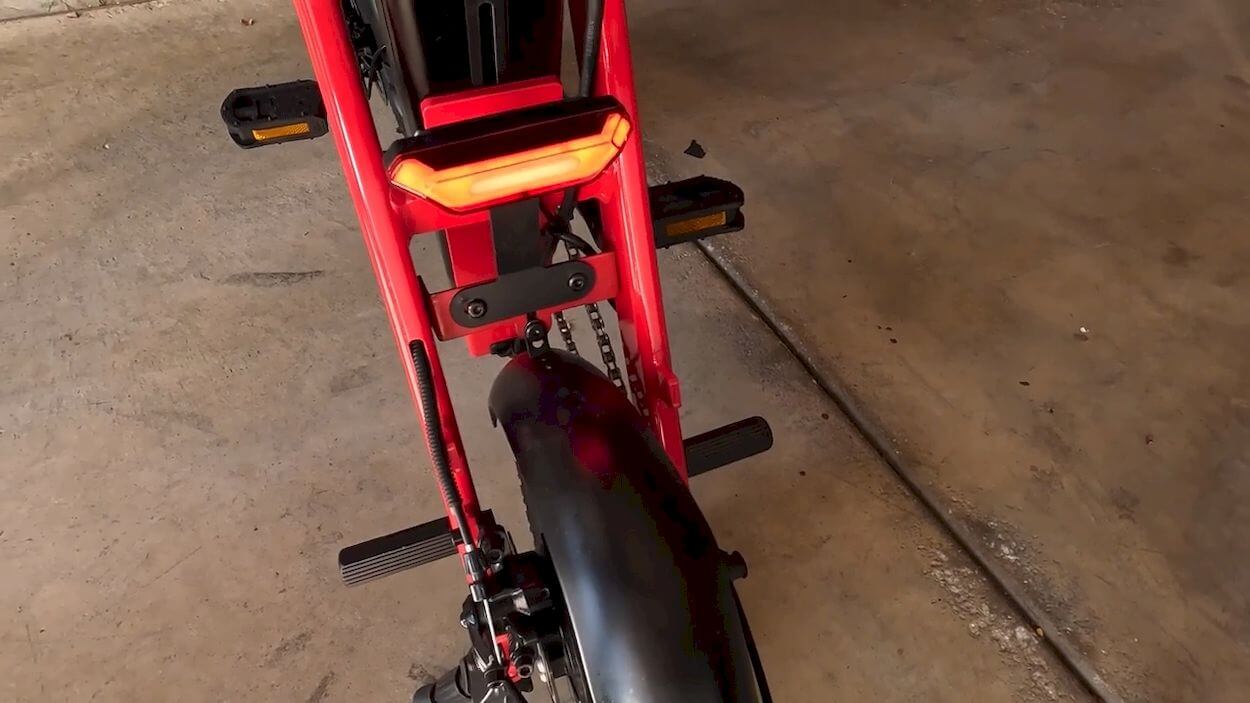 In addition to the front light, the Mihogo Mini is equipped with reactive rear lights that function as brake lights. When you apply the brakes, these lights illuminate, serving as a clear signal to those behind you that you're slowing down or coming to a stop, enhancing safety on your rides.
Mihogo Mini:
Motor and Driving test
The Mihogo Mini doesn't just impress with its design and features; it also delivers on performance and provides an exhilarating riding experience. Here are some key aspects of its performance.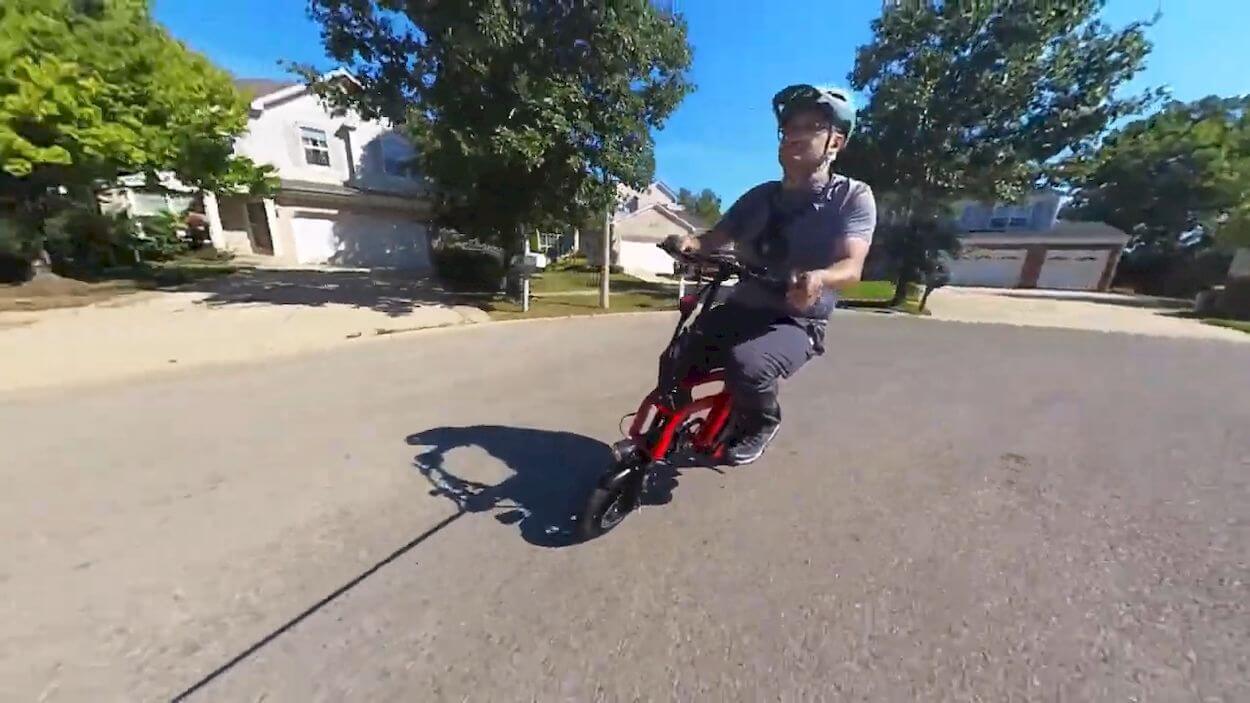 The Mihogo Mini is equipped with a powerful 350-watt rear motor running on a 48-volt system. This combination provides ample torque and speed, making your rides efficient and enjoyable.
The IP65 rating signifies the bike's resilience against dust and water. With this rating, you can confidently take the Mihogo Mini out in various weather conditions without worrying about the motor or electrical components being compromised.
The Mihogo Mini offers five levels of pedal assist, allowing you to choose the level of motorized support that suits your riding style and terrain. With instant power delivery as soon as you start pedaling, you can effortlessly cruise through your commute or tackle more challenging routes.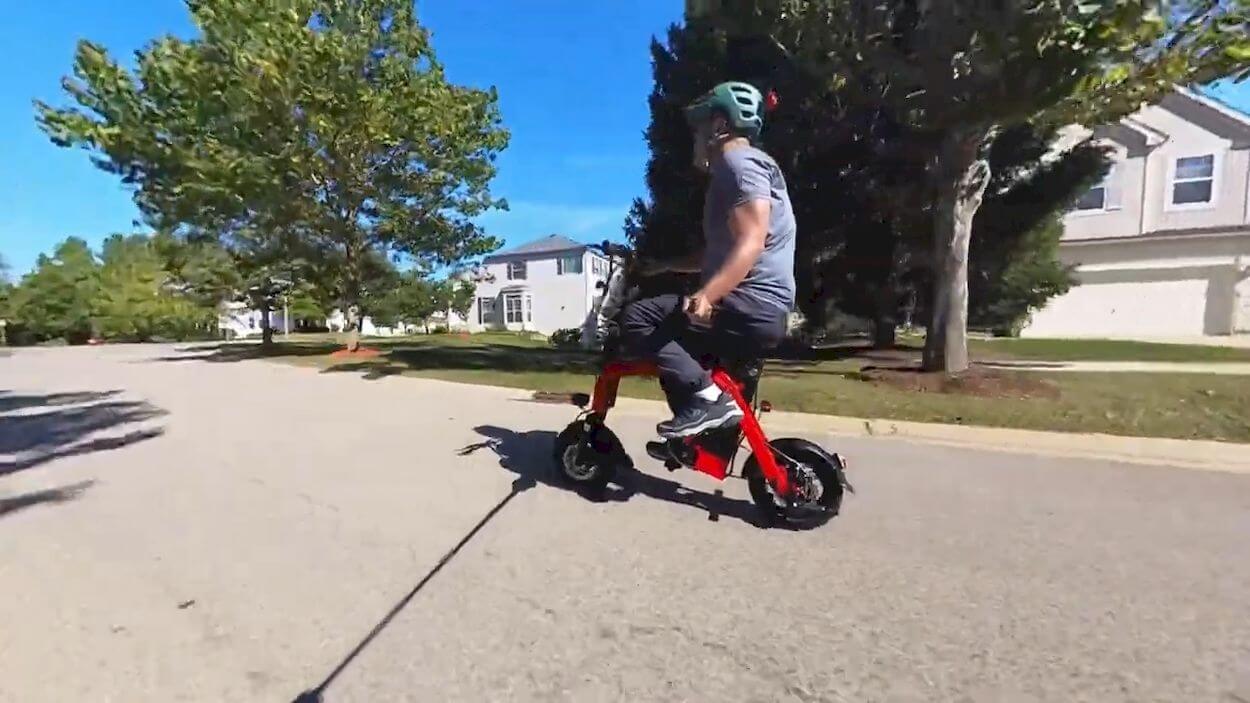 In addition to the pedal assist levels, the Mihogo Mini features a twist throttle. This convenient feature enables you to engage the motor without pedaling, giving you full control over your speed and acceleration.
The Mihogo Mini offers a top speed of 21.9 miles per hour. This brisk pace allows riders to cover distances quickly and efficiently, making it suitable for various riding scenarios, from city commuting to recreational outings.
The Mihogo Mini's capabilities are put to the test on rough terrain. With its front suspension forks, the bike handles bumpy trails with relative ease, offering a comfortable and controlled ride even on less-than-ideal surfaces.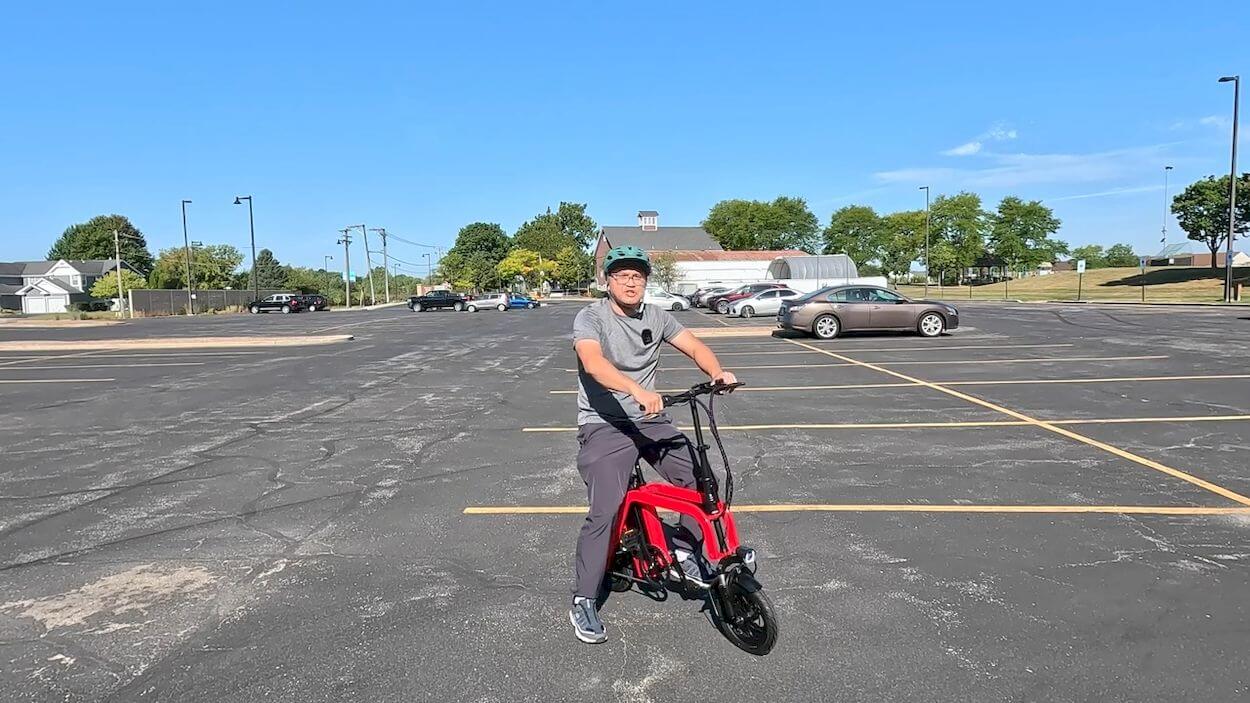 During the speed test, the bike exhibits strong performance. It effortlessly reaches speeds of up to 20 miles per hour with pedal assist level five, and the twist throttle achieves speeds of about 19 miles per hour.
Climbing uphill, the Mihogo Mini maintains an impressive speed of around 19 miles per hour before gradually losing some speed as it tackles steeper inclines. Despite the slight decrease, it powers through, making uphill rides manageable and efficient.
When going downhill, the Mihogo Mini showcases its stability and smooth ride. It reaches speeds of around 20 to 21 miles per hour, offering a controlled descent, even on winding paths.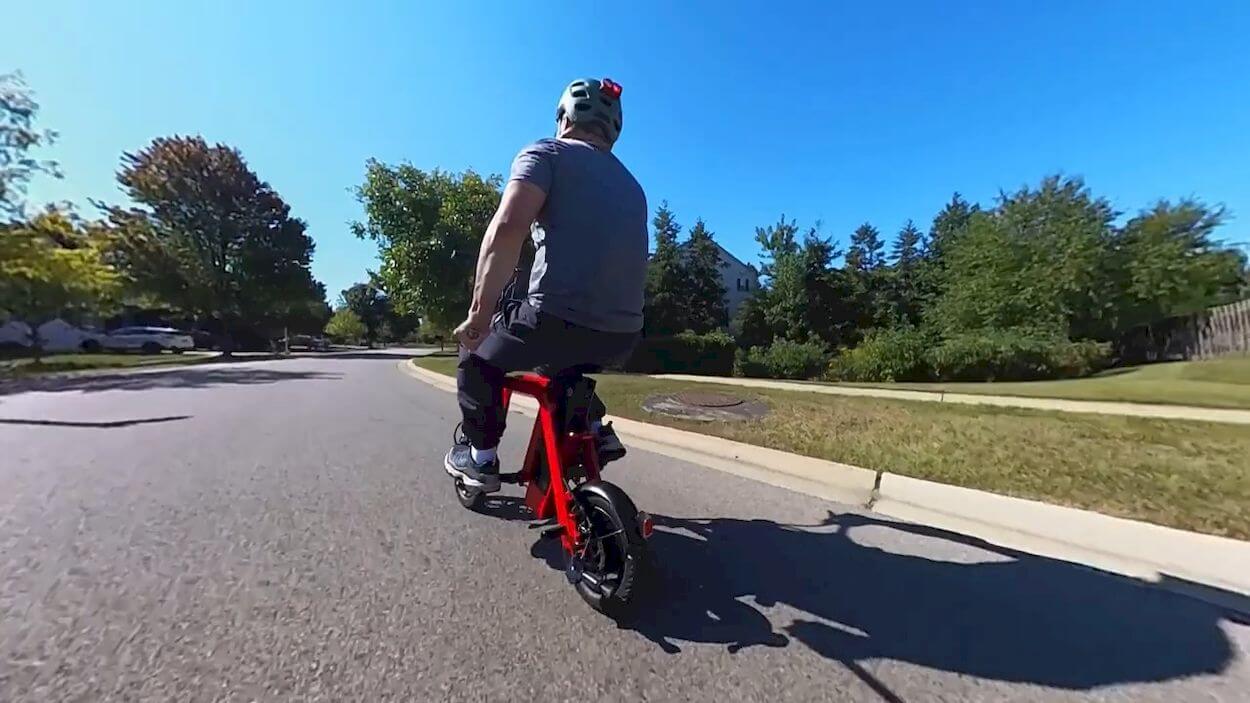 Overall, the Mihogo Mini's performance on various terrains, along with its motor power, pedal assist options, and twist throttle, ensure a versatile and exhilarating riding experience. Whether you're tackling rough trails, conquering uphill climbs, or enjoying smooth descents, this e-bike proves to be a capable companion for your urban adventures.
Brake Test
To evaluate the braking performance of the Mihogo Mini, we conducted a comprehensive brake test. 
We accelerated the Mihogo Mini to its maximum speed, and as we came into view, we initiated the braking process. The parking lines served as reference markers to assess how effectively the brakes brought the bike to a stop.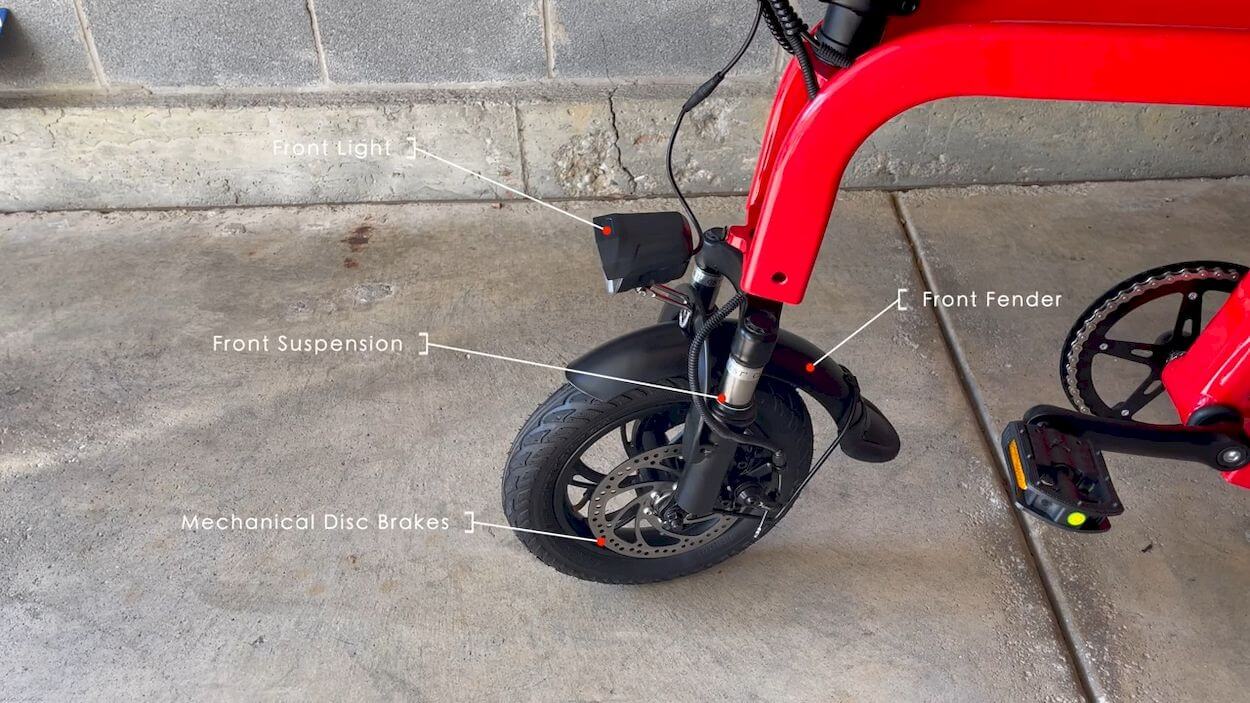 As we approached the maximum speed of the Mihogo Mini, we carefully monitored the bike's stability and control.
Once in view of the parking lines, we engaged the brakes to initiate the deceleration process.
Battery and Range
The Mihogo Mini boasts an exceptional 16 amp-hour Panasonic lithium battery, which plays a pivotal role in its performance and range. Here are some key details regarding the battery and the bike's range.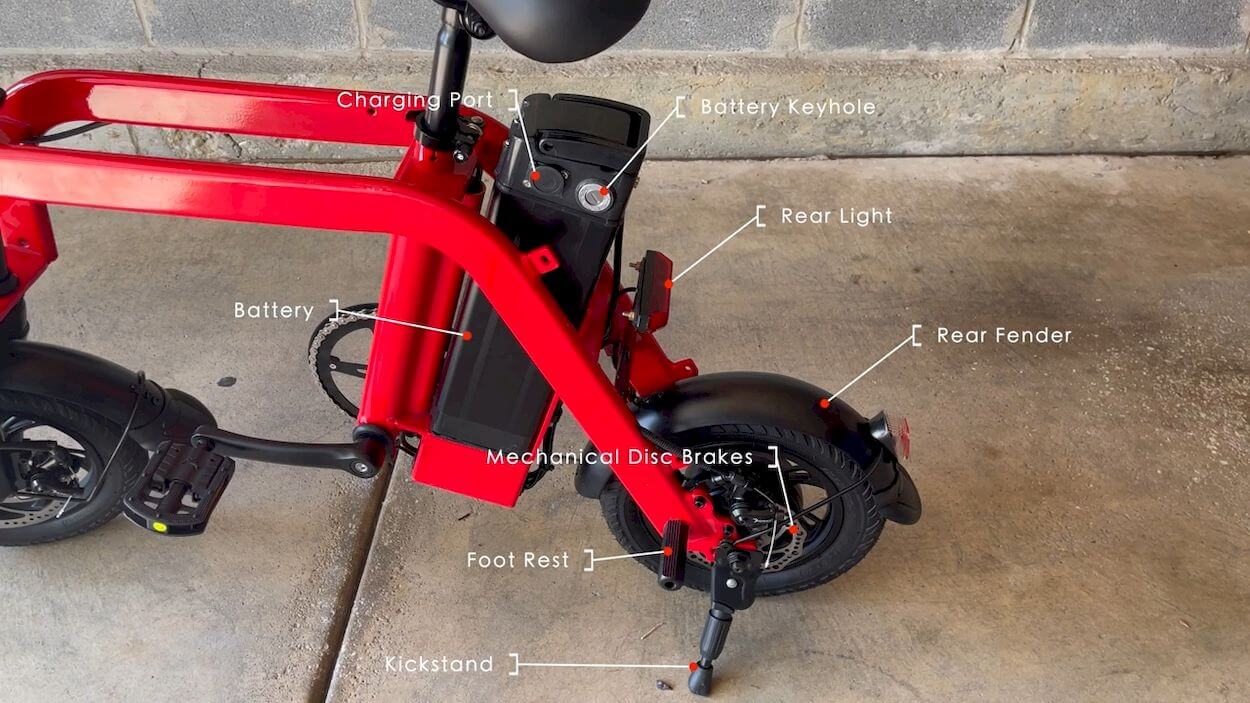 The Mihogo Mini is equipped with a robust 16 amp-hour Panasonic lithium battery. This high-quality battery not only provides ample energy storage but is also known for its reliability and longevity. Panasonic is a trusted name in battery technology, ensuring that the Mihogo Mini's power source is both efficient and durable.
Thanks to the substantial capacity of the Panasonic lithium battery, the Mihogo Mini offers an impressive range of up to 62 miles on a single charge. This extensive range allows riders to enjoy longer journeys, whether it's a daily commute, leisurely exploration, or an extended adventure.
Conclusions
After thorough testing and examination, here are my thoughts and impressions on the Mihogo Mini electric bike.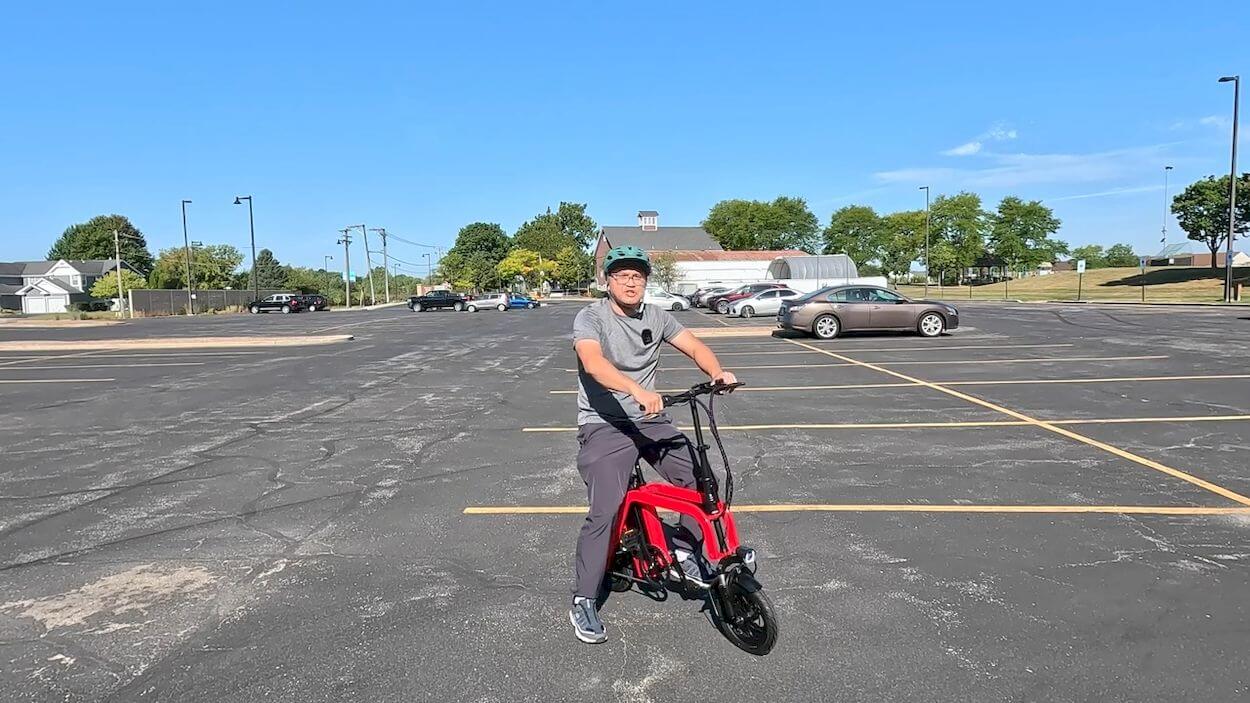 The assembly process was relatively straightforward, but it would have been more convenient if the front wheel came pre-attached, especially considering the inclusion of fenders and the front light. In comparison to other mini bikes I've reviewed, most of them arrived almost fully assembled. Aligning everything did take some time, and a more detailed user guide for the front wheel assembly would have been helpful.
The bike's red glossy finish looked great, with no visible scratches or damage from shipping. The bright and vibrant color adds to its aesthetic appeal.
The Mihogo bike feels well-built and solid. The unique double Arch frame design adds to its distinctive appearance. Cables are neatly organized in the front, ensuring a clean and tidy look.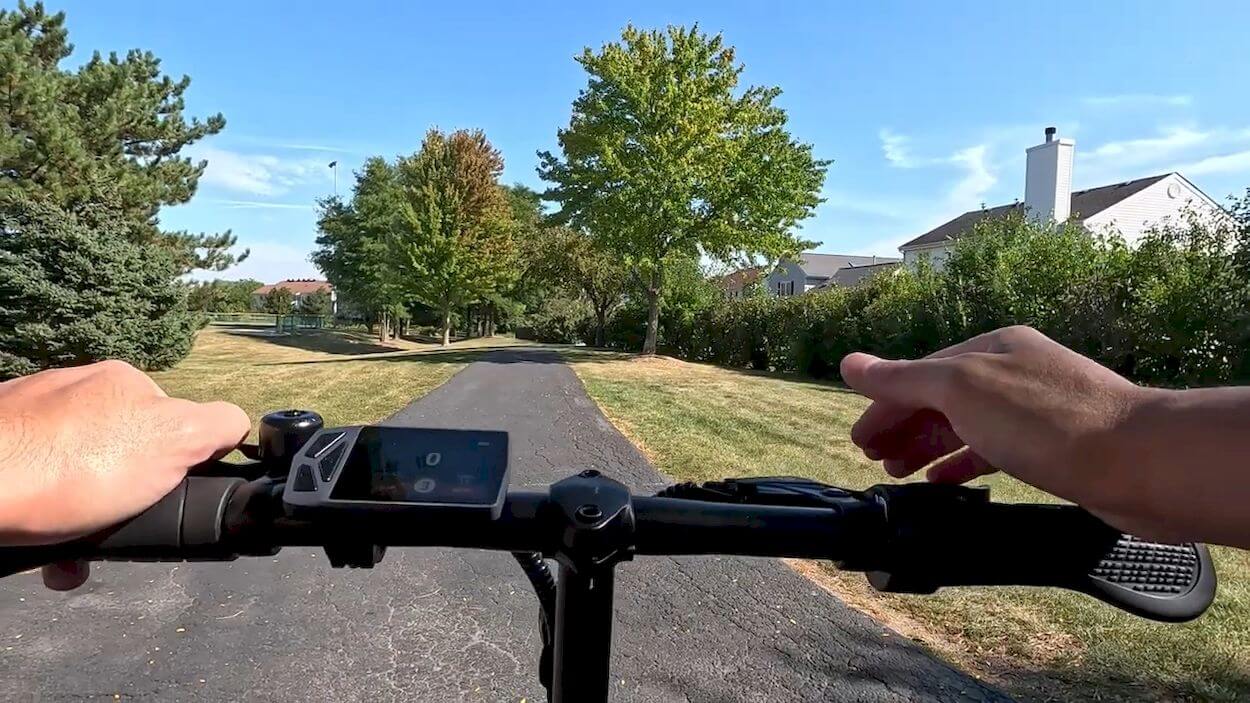 The ride on the Mini e-bike is comparable to that of an e-scooter with a seat. It handles rough surfaces with some bumpiness, even with the front suspension. Therefore, it's better suited for smooth surfaces.
The 350-watt motor demonstrated the ability to handle inclines, although there was a slight speed reduction. During testing, the pedal assist allowed for speeds of up to 20 miles per hour, while the Twist throttle reached around 19 miles per hour. The bike's advertised max speed of 21.9 miles per hour and range of up to 62 miles can vary based on throttle usage, pedal assist level, rider weight, and environmental factors.
The mechanical disc brakes exhibited good stopping power, bringing the bike to a complete stop in a reasonably short distance.
The Mihogo serves a specific purpose and may not be suitable for everyone due to its compact size. However, it offers numerous accessory options, decent power and handling, and easy portability, making it a versatile choice for certain riders.
In conclusion, the Mihogo Mini electric bike offers a unique and compact design, capable performance, and a range of accessories. While it may not be ideal for rough terrains, its convenience and functionality make it a valuable option for urban commuting and leisurely rides.
Alternatives of Mihogo Mini