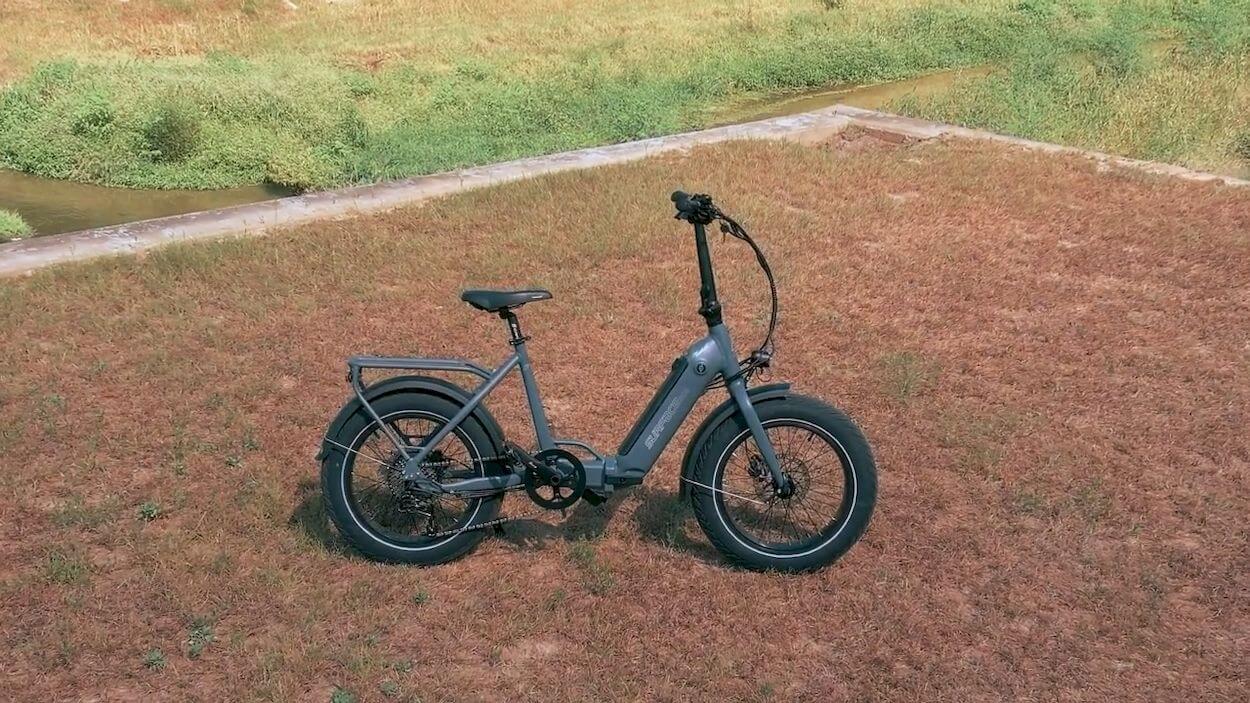 Welcome back to Electrified Reviews! Today, we're diving into the world of e-bikes to discuss the intriguing Surface604 Twist.
Get ready for an exciting exploration of this electric bike as we delve into its features, performance, and what makes it a unique and compelling choice for riders.
Whether you're an experienced e-bike enthusiast or someone just beginning their journey in the world of electric bicycles, we've got some valuable insights to share about the Surface604 Twist. Let's get started!
| | |
| --- | --- |
| FRAME MATERIAL | 6061 Aluminum Alloy |
| MOTOR | 500W (Peaks at 750W) Bafang |
| TOP SPEED | 20mph (32kmh)*, Comes as Class 2 |
| CHAIN | KMC 9-Speed |
| FORK | Rigid Cruiser Front Fork |
| DERAILLEUR | Short Cage SRAM X5 Groupset - 9 Speed |
| BRAKES | TEKTRO Auriga Hydraulic Disc Brakes |
| LIGHTS | BÜCHEL SHINY 120 LED |
| WHEELS/TIRE | CST BIG BOAT 20" X 4.00 Tires, All Purpose |
| BATTERY | Included: 48V 14Ah / 672Wh |
| BATTERY RANGE | Up to 45mi (72km) with a 48V14Ah Battery |
| NET WEIGHT (INCLUDING BATTERY) | (Including Battery) 28.1 KG (62 LBS) |
| WEIGHT CAPACITY | 285lbs (130kg) |
Design and Build Quality
The Surface604 Twist boasts a step-through frame, making it easy for riders to hop on and off the bike. This design is particularly practical for city commuting, where frequent stops and starts are common. The step-through frame is also accessible and user-friendly, catering to a wide range of riders. Whether you're young or older, this frame makes it easy to get on and ride without any hassle.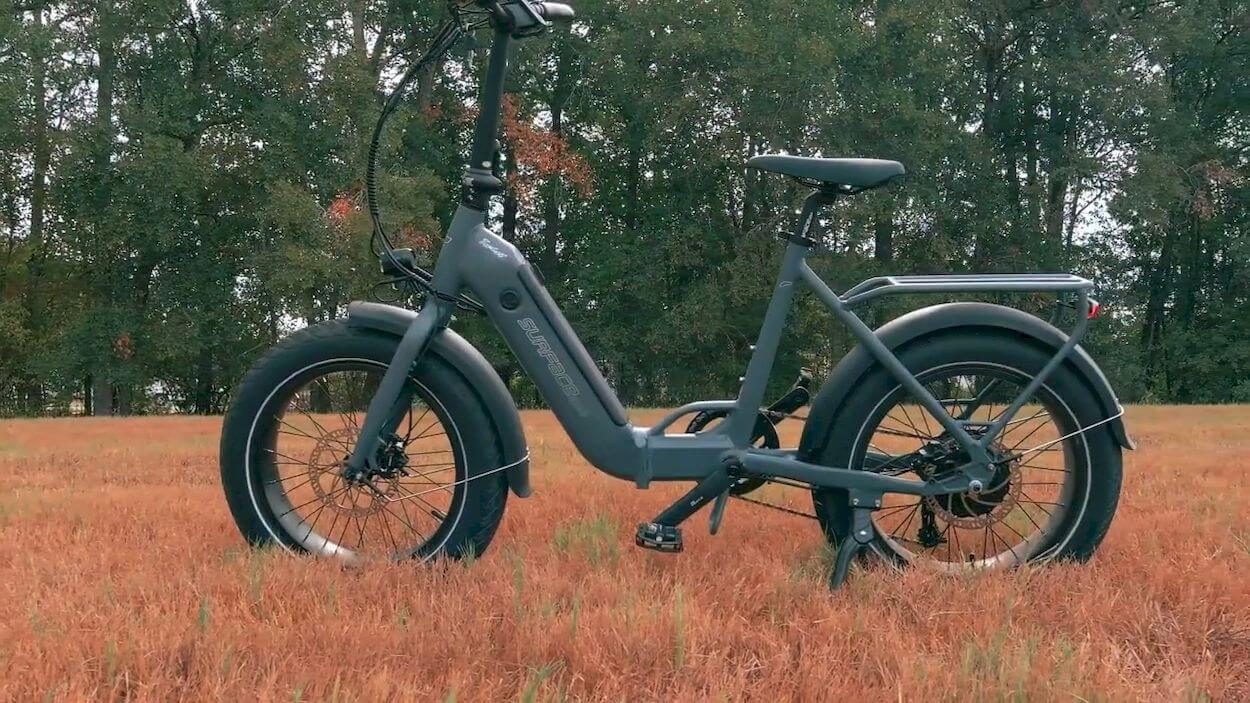 The handlebars are designed for ergonomic comfort, ensuring that your hands are at ease during your rides. They come equipped with stitched faux leather grips, adding a touch of style and comfort to your experience. The comfortable saddle is designed for extended periods of riding, making it an excellent choice for those long, leisurely rides. Even on fat tire bikes without traditional suspension, the Twist provides a surprisingly smooth and comfortable ride, which is a significant advantage for riders seeking both comfort and performance.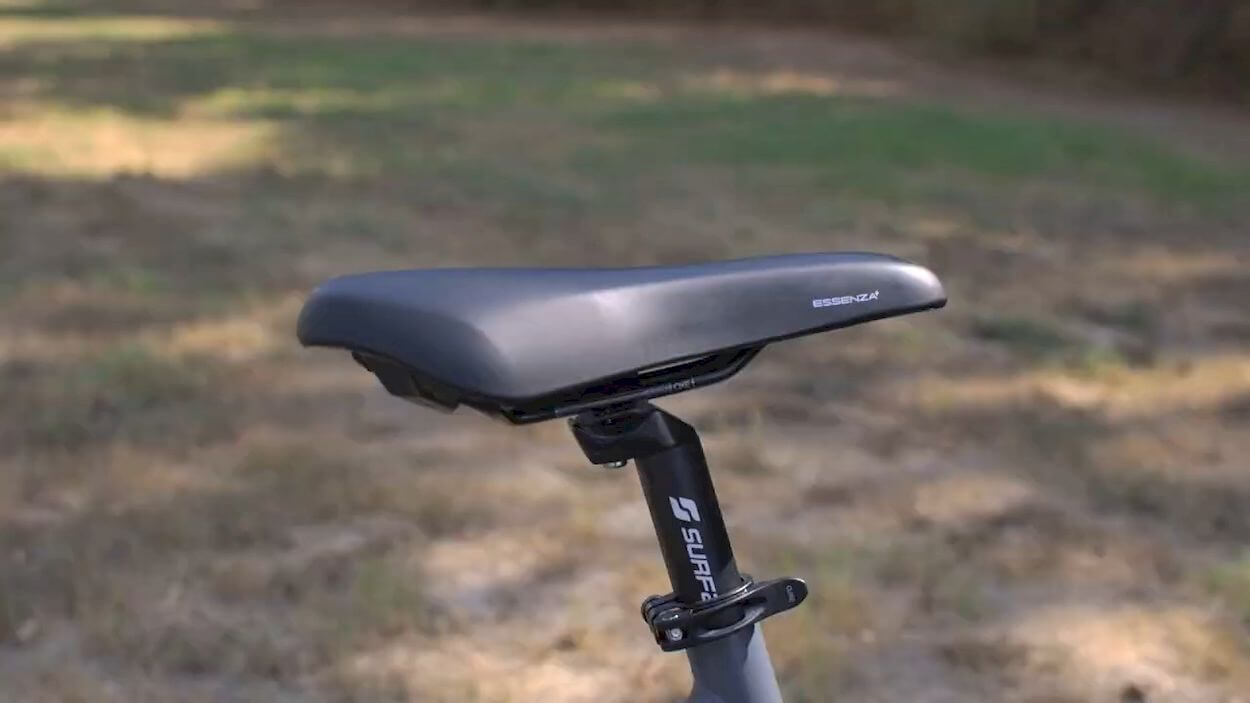 The build quality of the Surface604 Twist is robust and reliable. It features a nine-speed SRAM X5, a highly regarded drivetrain known for its performance and durability. The frame is not just practical but also foldable, adding an extra layer of versatility to the bike. This folding feature is quite handy for storage or transport, making it even more suitable for various riding scenarios.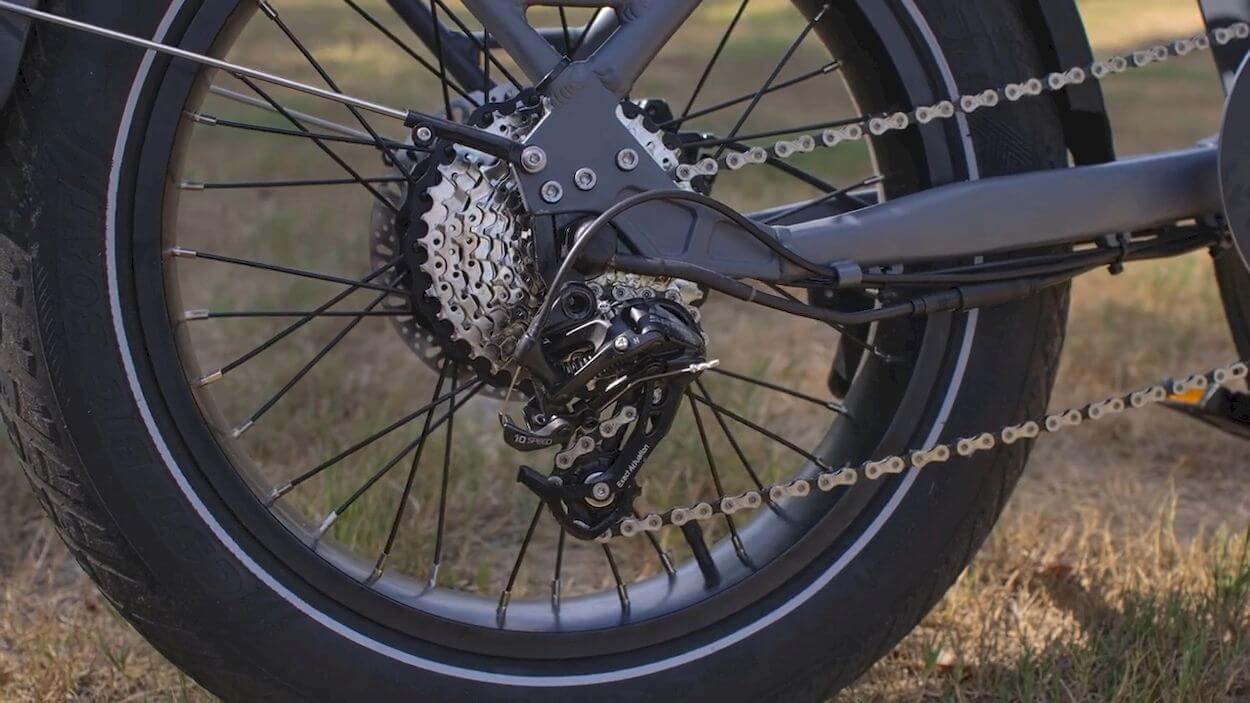 One standout feature is the Tetro Auriga hydraulic disc brakes. These provide excellent stopping power, enhancing safety and control. It's worth noting that these brakes are typically found on larger bikes, so their inclusion on the Twist is a welcome addition.
The 20×4 inch CST Big Boat tires are not just showpieces; they're designed to offer balanced performance on multiple types of terrain. Whether you're riding on city streets, gravel paths, or light trails, these fat tires provide stability and grip.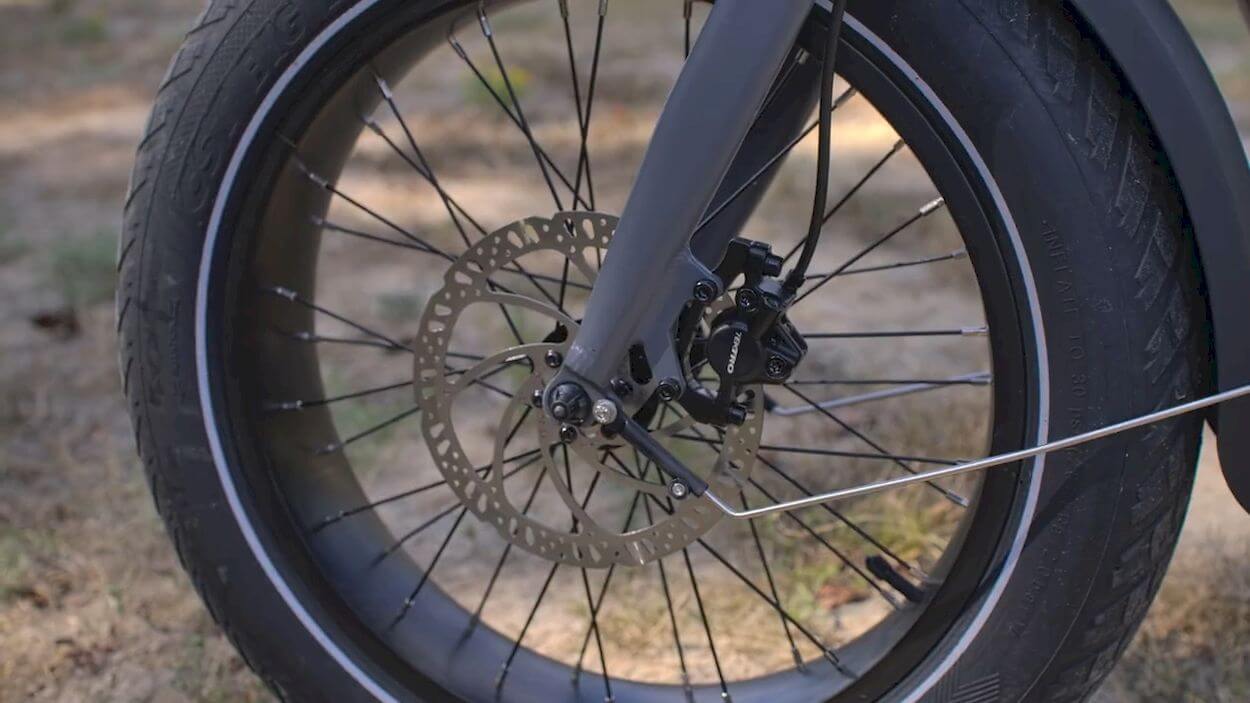 The Surface604 branded 3.5-inch color LCD is informative and easy to read. It displays essential data like speed and battery life, and even offers a USB Type-A charging port for your devices, which can be a valuable feature for those planning longer rides.
In terms of additional features, the integrated lights on both the front and rear enhance safety, especially during low-light conditions. The wide plastic fenders offer added protection, keeping you and the bike clean and dry in wet conditions. The welded rear rack with a bungee loop is ready to carry a substantial amount of cargo, adding to the bike's utility.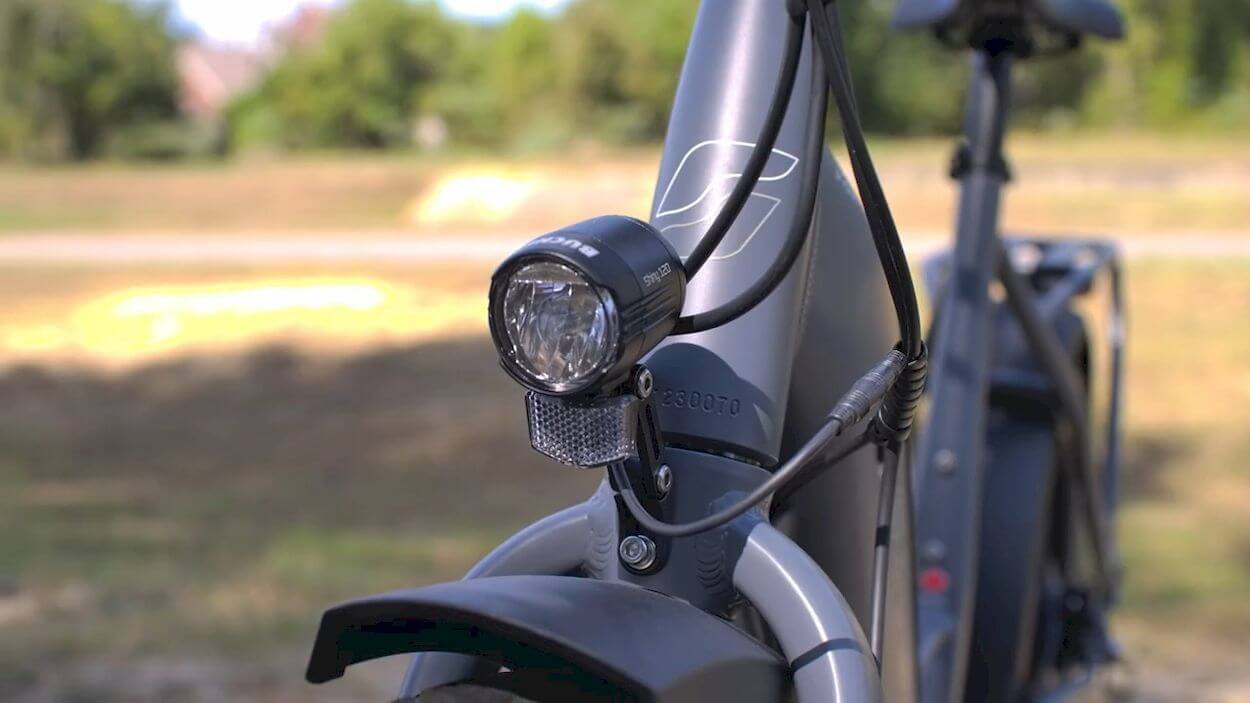 One aspect that could be improved is the weight of the bike, which is 59 pounds with the battery installed. While not excessively heavy, it may be a concern for some riders, especially those who need to carry the bike up and down stairs or who have limited physical strength. Comparing it to the Surface604 Bore Explorer, which is lighter, is a bit surprising, and this is an area where the Twist could be made more user-friendly.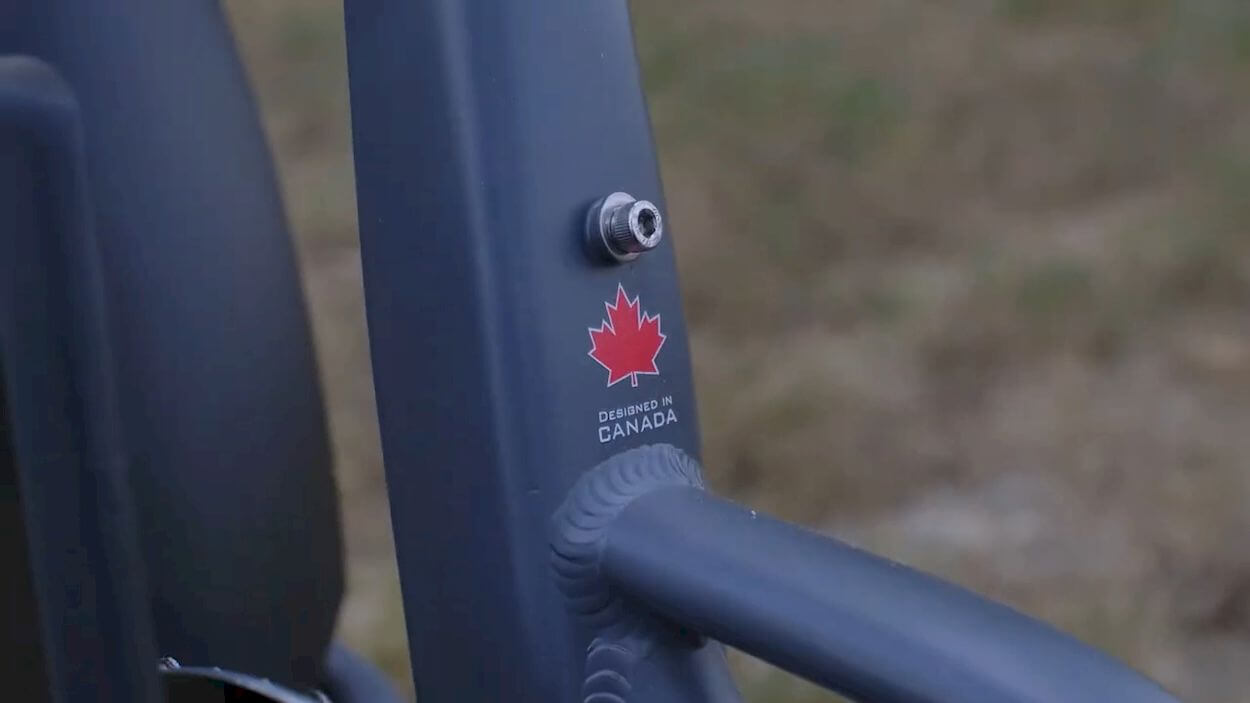 The Twist, being a folding e-bike, offers impressive portability without compromising on quality. Folding e-bikes are often associated with trade-offs in ride quality, but the Twist defies this stereotype. It demonstrates that you can have a high level of comfort and maneuverability while enjoying the benefits of a folding frame, which adds to its appeal for urban commuters and riders seeking versatility.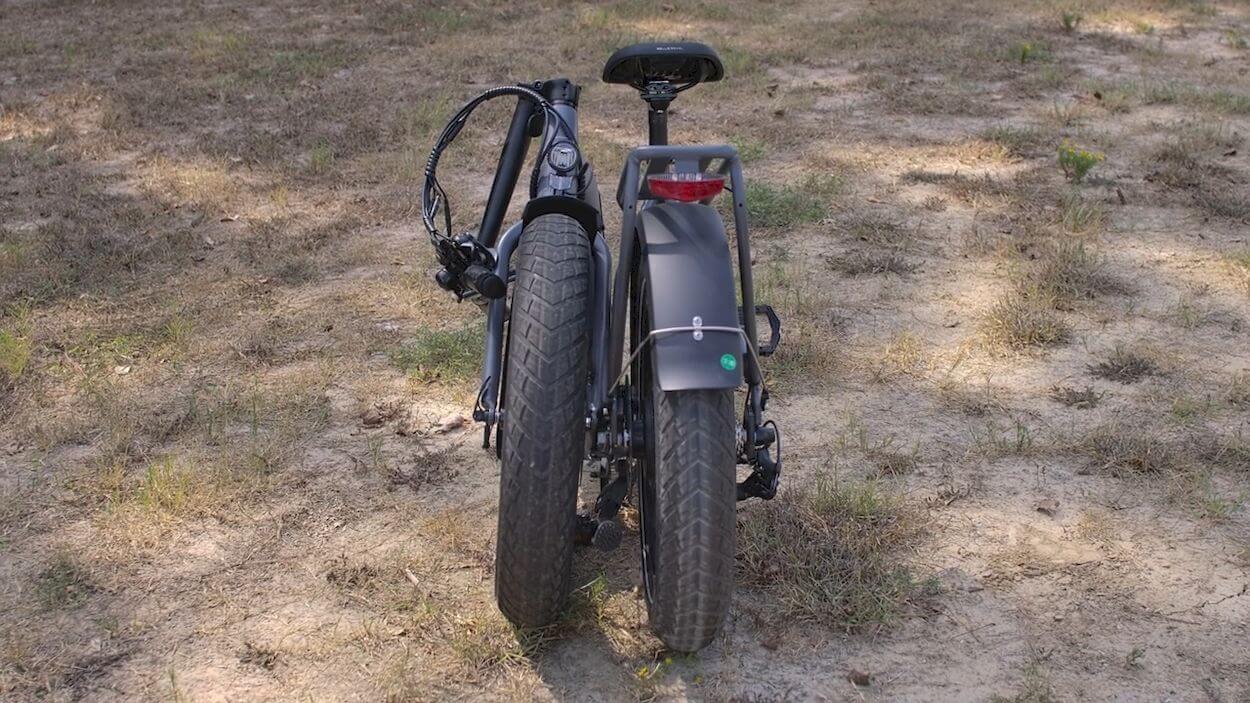 The Surface604 Twist is a versatile and reliable e-bike suitable for both urban commuting and light trail riding. With its robust motor, solid battery life, and an array of extra features, it offers a well-rounded riding experience. The step-through frame, comfortable saddle, and ergonomic handlebars make it accessible and user-friendly for a wide range of riders.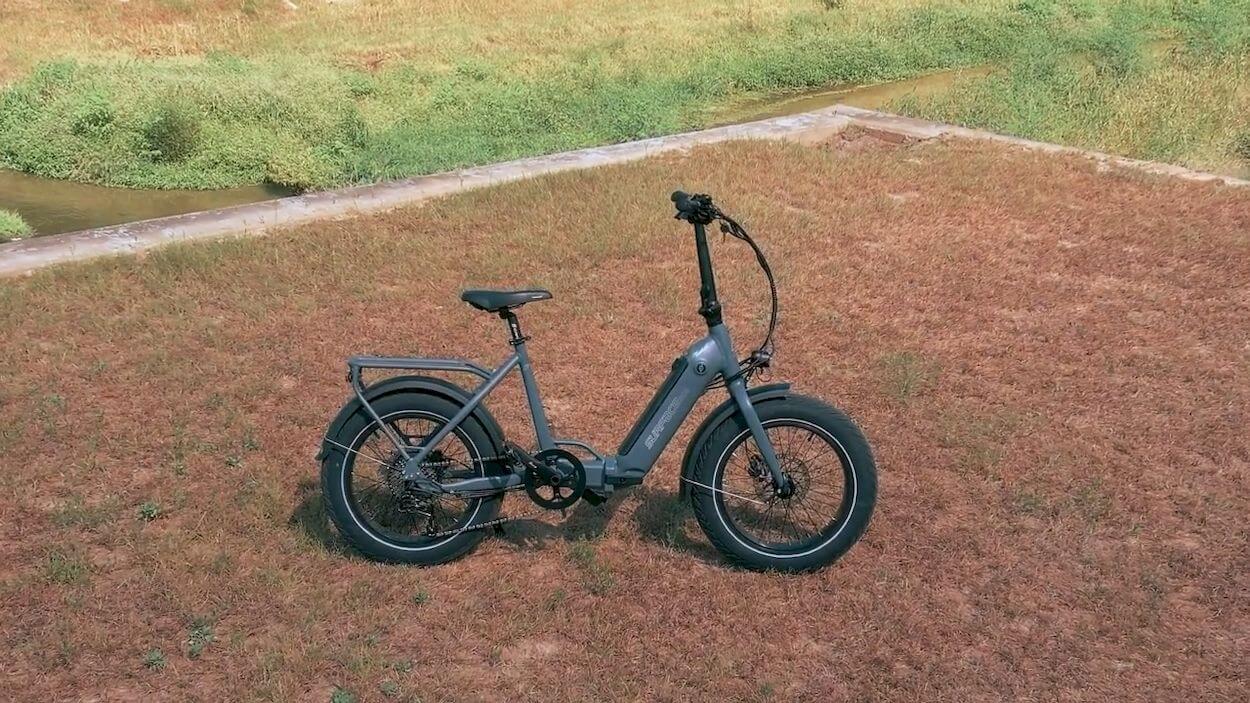 The inclusion of hydraulic disc brakes, foldable frame, and integrated lights enhance its practicality and safety. While it could be lighter, the Twist stands as a solid investment for those looking for a multi-purpose e-bike. Its design and build quality are tailored to provide versatility, making it a great choice for riders with diverse needs and preferences.
Surface604 Twist:
Motor
The Surface604 Twist is powered by a 500-watt Hub motor, which is one of its key strengths. This motor offers plenty of power for urban commuting and provides enough grunt for light trail riding. Whether you're navigating city streets or tackling off-road paths, this motor ensures a smooth and efficient ride. The 500-watt motor delivers a balance of performance and efficiency, making it a versatile choice for a wide range of riders.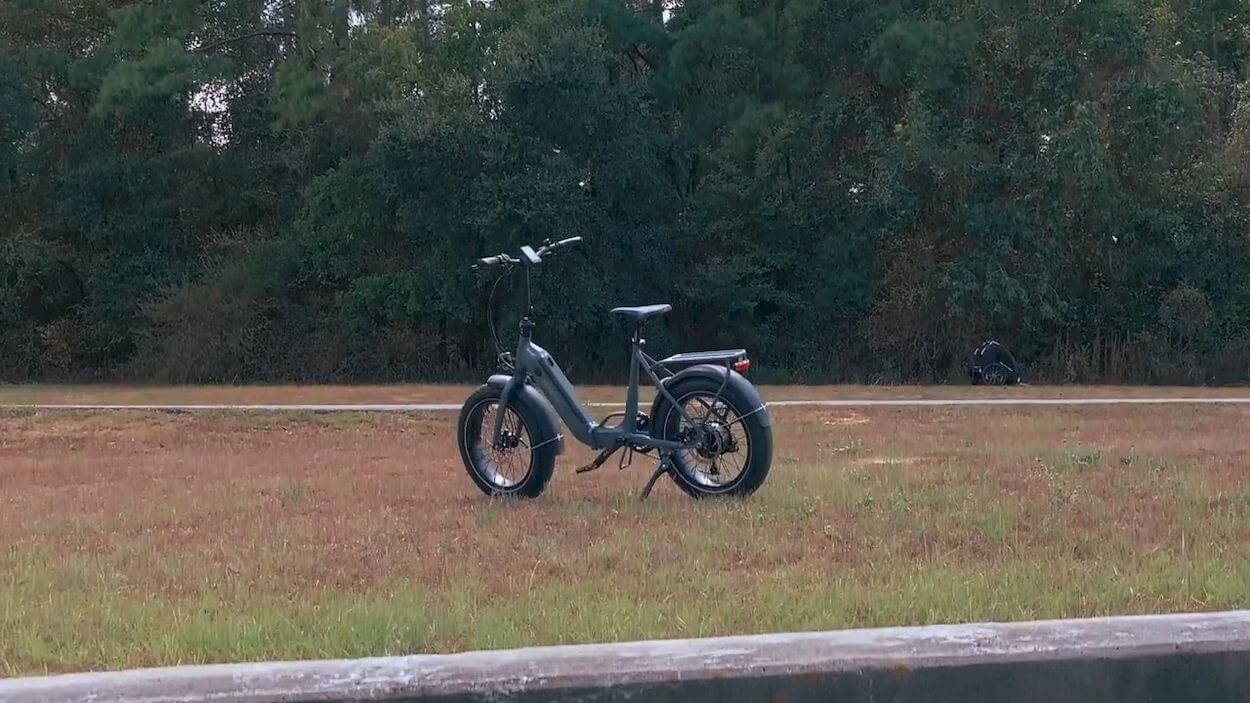 The Surface604 Twist operates in Class 2 mode, which means it has a top speed of up to 20 miles per hour. This speed is more than sufficient for most riders, allowing you to keep up with traffic in urban settings and navigate city streets with ease. However, what sets the Twist apart is its ability to unlock additional speed. If you're looking for a bit of extra zip, the bike can be unlocked to reach speeds of up to 26 miles per hour, giving you that extra bit of thrill and efficiency.
On the Road
One of the standout features of the Twist is its drivetrain. It comes equipped with a SRAM shifter up front and a SRAM derailleur in the back. This choice of components makes for smooth and precise gear shifts, which enhance the overall riding experience. Shifting from one gear to another is effortless, ensuring you always have the right gear at your disposal, whether you're cruising on city streets or tackling light trails.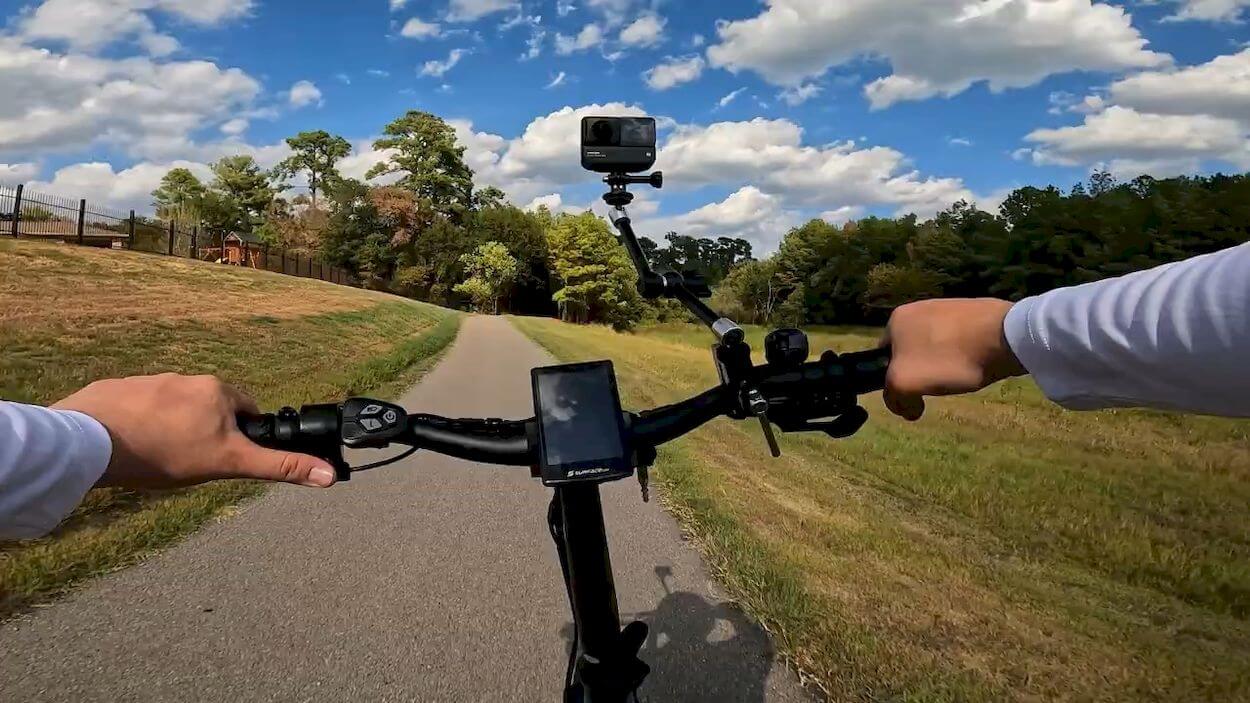 The Twist incorporates a torque sensor, which is a notable feature for an e-bike. Unlike cadence sensors that simply respond to your pedaling speed, a torque sensor provides power based on the amount of pressure or torque you apply to the pedals. This feature makes your riding experience more connected and responsive. When you apply more pressure to the pedals, you receive additional assistance from the motor, making it easier to tackle hills and challenging terrain.
The Twist's torque sensor shines when it comes to hill climbing. During the ride test, it navigates inclines with relative ease, thanks to the motor's ability to provide extra power as you pedal harder. Whether you're on a city street or an off-road path, the Twist can handle hills without much struggle, making it a versatile choice for a wide range of terrains.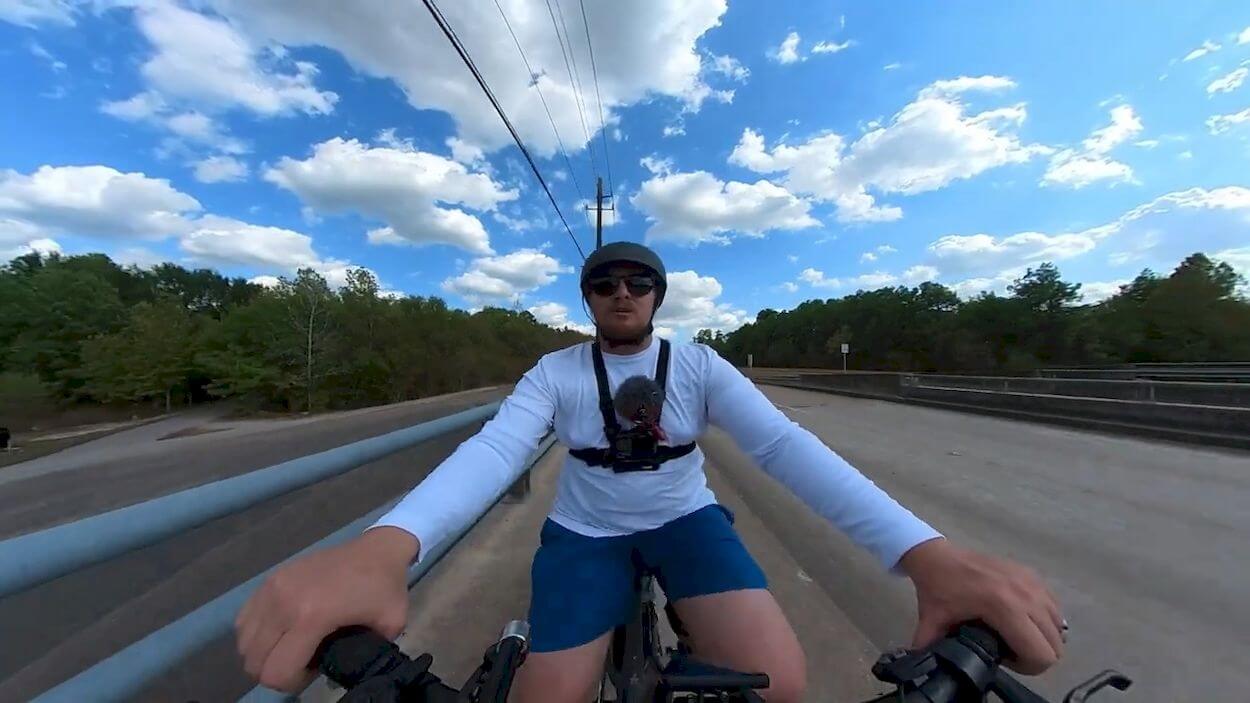 In Class 2 mode, the Twist has a top speed of 20 miles per hour. However, one of the remarkable features of this e-bike is its ability to unlock additional speed, allowing it to reach up to 26 miles per hour. This option gives riders the flexibility to choose their desired speed level, catering to various preferences and riding scenarios. The throttle functionality also stands out, providing quick acceleration and extra power when needed, regardless of the pedal assist level, adding to the bike's versatility.
Despite having a rigid fork and street slick tires, the Twist offers a comfortable off-road experience. The maneuverability of its 20-inch tires allows for responsive handling, and the e-bike manages off-road terrain with surprising ease. While it may not be built for intense off-roading, it can handle light trails and uneven surfaces without much difficulty. The comfort of the ride, even in these conditions, is a testament to the bike's build quality.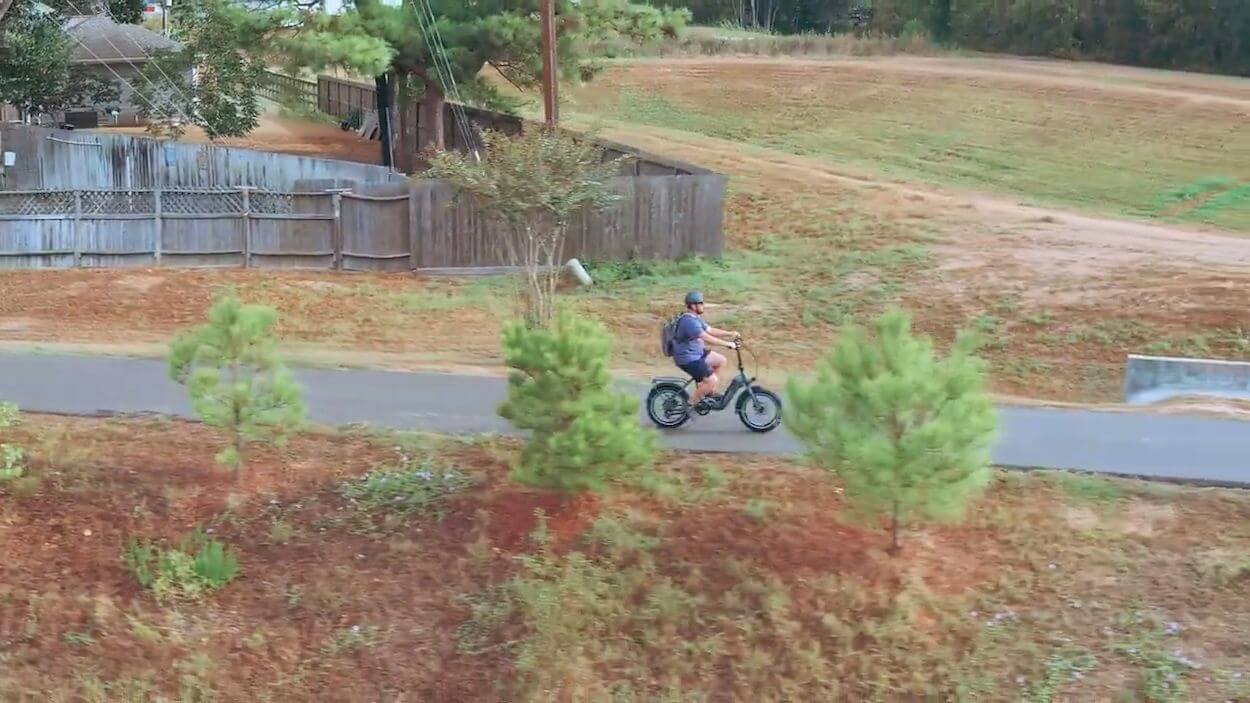 The Twist impresses with its comfortable ride quality, despite the absence of suspension. It manages to absorb shocks and bumps effectively, making it a suitable choice for various riding environments. The comfort is enhanced by the well-padded saddle, which seems to play a significant role in providing a smooth ride. The saddle design effectively reduces discomfort, even when tackling less-than-ideal surfaces.
Battery and Range
A crucial aspect of any electric bike is its battery life, and the Surface604 Twist doesn't disappoint in this department. It's equipped with a battery that can provide consistent and enduring power. This feature is particularly valuable for riders who plan to use the bike for longer rides or as a daily commuting option. The reliable battery ensures that you won't run out of power unexpectedly and can confidently complete your journeys.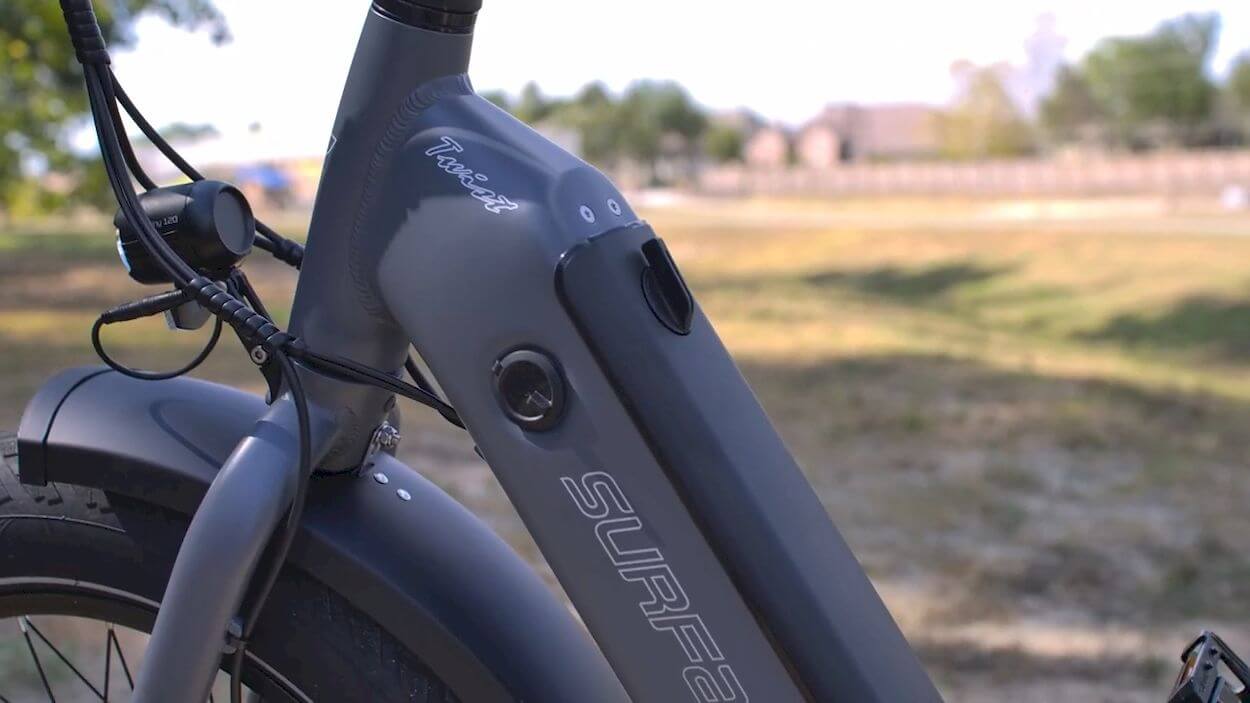 The 672 watt-hour battery is one of the standout features of the Twist. With such a robust capacity, it's capable of providing ample power for extended journeys. This feature is particularly beneficial for those who require a reliable mode of transportation for daily commutes, which might include round trips or running errands throughout the day. The battery's capacity ensures that you won't find yourself in need of a recharge after just a short ride.
The versatility of the Surface604 Twist is further enhanced by its long-lasting battery. Whether you're using it for your daily commute to work, where you might need to cover several miles each way, or for running errands and making multiple stops, this e-bike offers the freedom and peace of mind to complete your tasks without the constant concern of running out of power. It also caters to those looking to explore the outdoors during weekend excursions, providing the endurance needed to enjoy a day's worth of riding.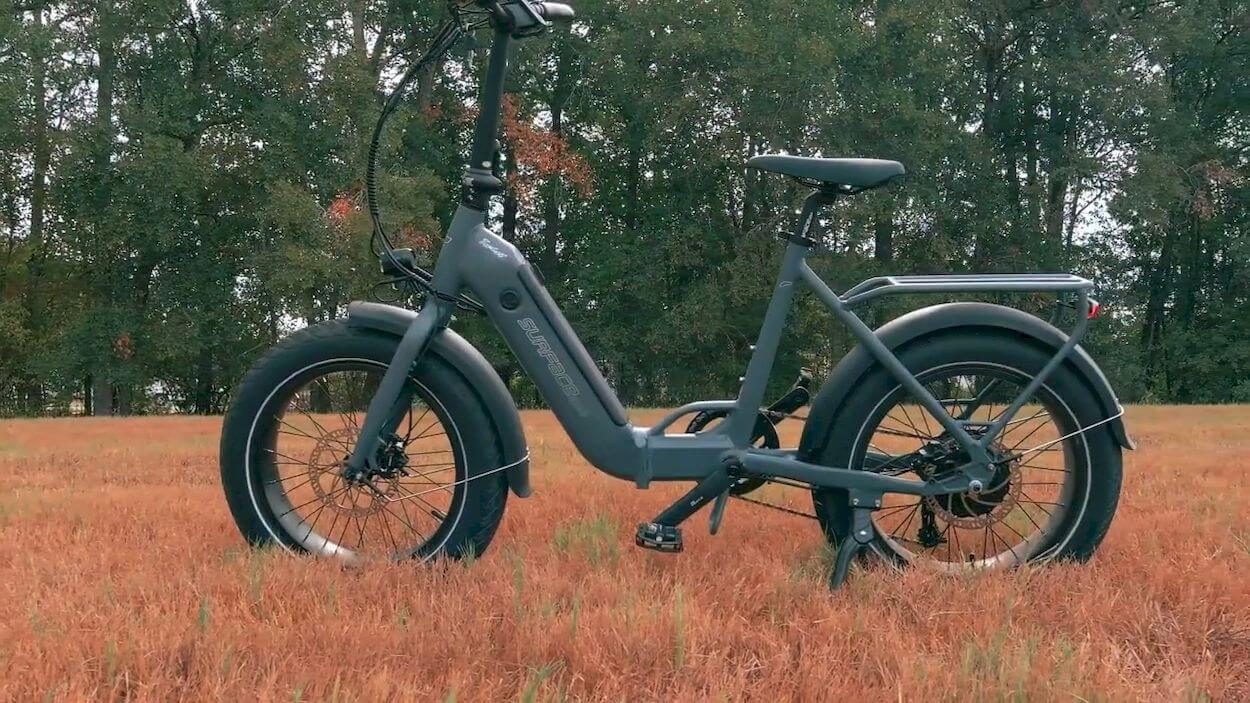 Thanks to the ample battery capacity, you can significantly reduce the frequency of recharging. This not only saves you time but also increases the convenience and practicality of using the e-bike for various purposes. You can confidently plan your rides, knowing that the battery will last for extended periods before requiring a recharge.
Surface604 Twist: Conclusions
Overall, our ride test and full review of the Surface604 Twist have provided valuable insights into this e-bike's performance and features. We hope you've found this review informative and helpful in your quest for the right e-bike.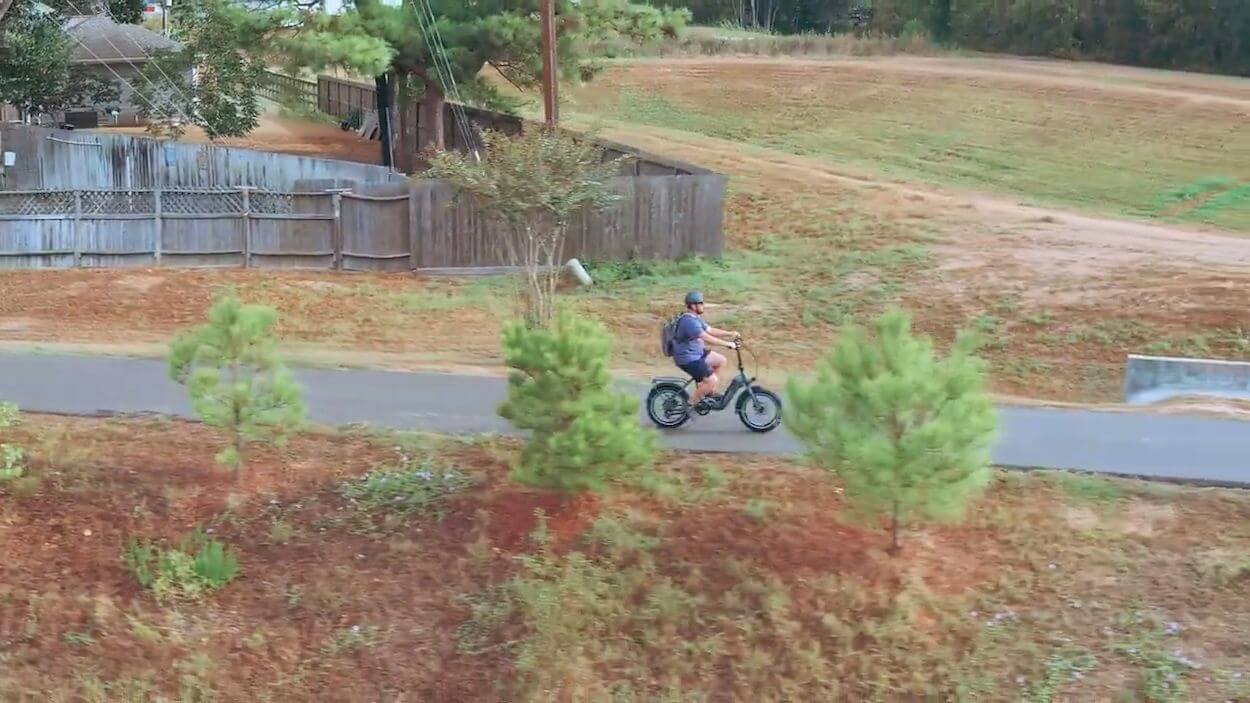 If you're interested in learning more about Surface604 and their e-bike offerings, you can find a link to their website in the description. Feel free to explore their product range for additional details and options.
We appreciate your engagement and feedback. If you have any questions, specific inquiries, comments, or even corrections, please don't hesitate to share them in the comments section. Your input is essential in helping us provide the most relevant and accurate information.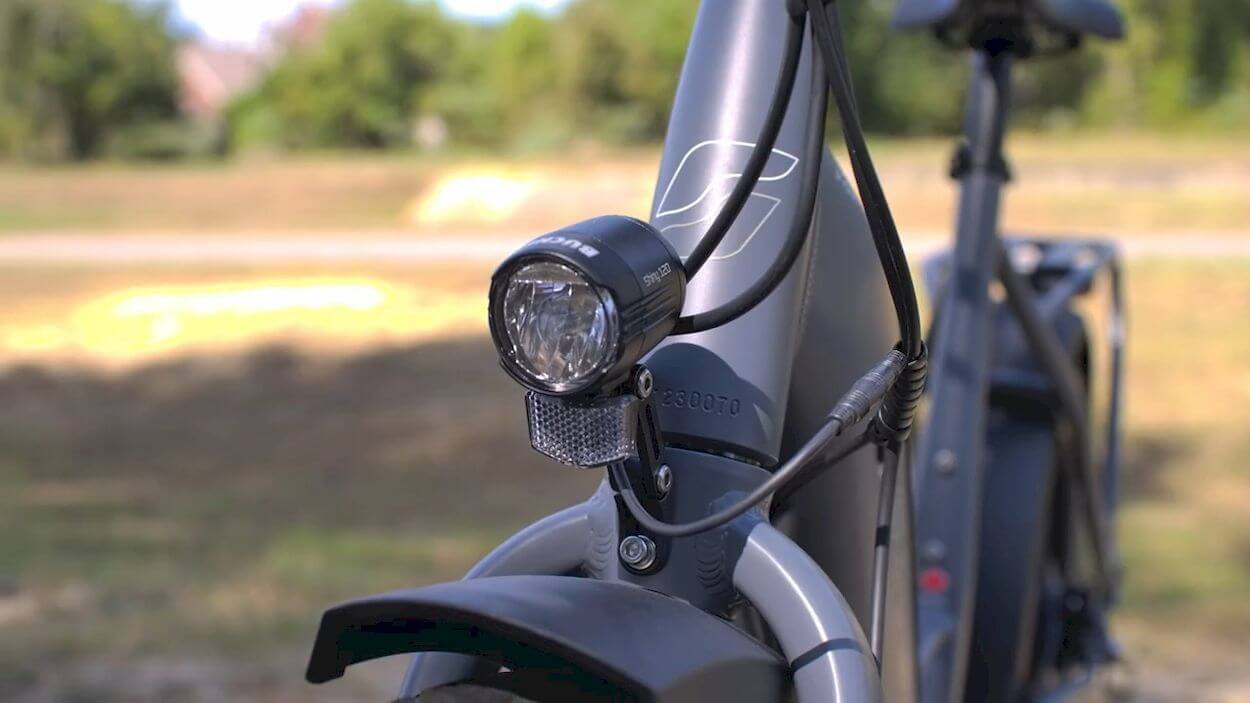 Thank you for joining us on this review, and we look forward to catching you in our next one. Happy riding!
Alternatives of Surface604 Twist