The KTM Macina Sport SX Prime electric bike is an exciting new addition to the world of e-bikes. Unveiled recently, this innovative two-wheeler combines the sleekness and durability of a carbon frame with the cutting-edge Bosch Performance SX Smart System, resulting in an exceptional riding experience.
Given its advanced technology, high-quality components, and innovative design, the pricing of the Macina Sport SX Prime reflects its position as a top-tier electric bike in the market. It caters to riders who are seeking a premium riding experience and are willing to invest in a high-performance e-bike. So, let me talk about the looks, the main components, the performance and the price tag.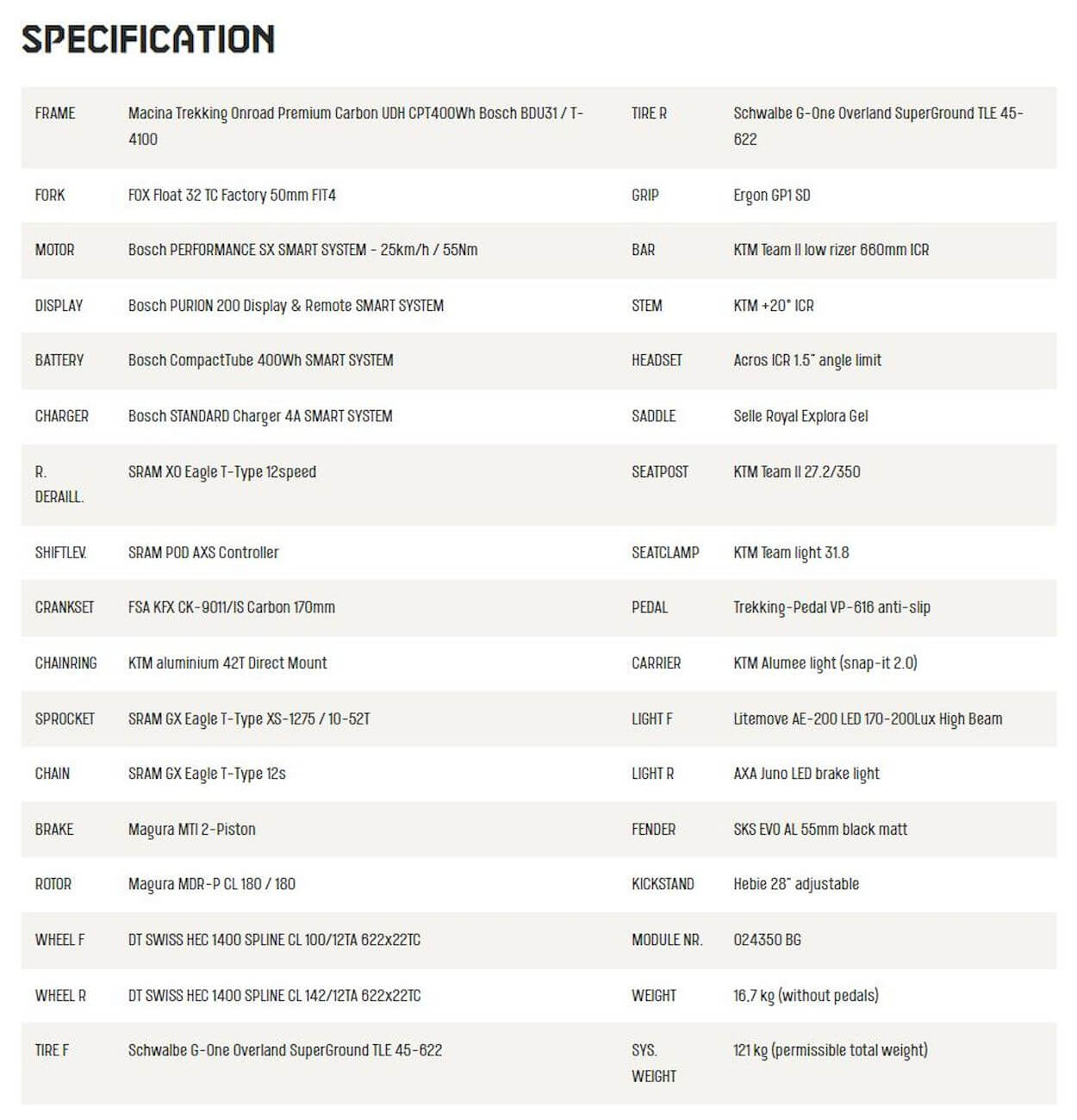 Design and Appearance
One of the standout features of the Macina Sport SX Prime is its carbon frame design. Carbon fiber is renowned for its lightweight properties and strength, making it a perfect material for constructing high-performance bicycles. By utilizing a carbon frame, KTM has managed to reduce the overall weight of the e-bike, enhancing maneuverability and ensuring a more enjoyable ride.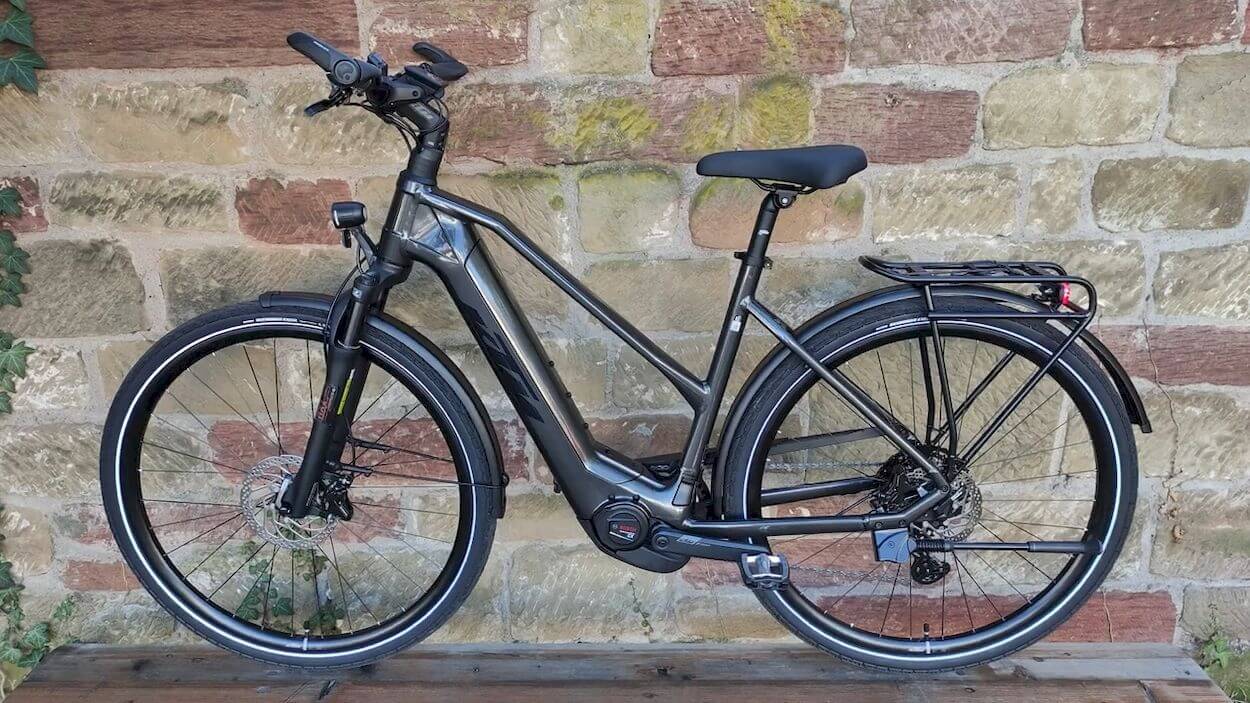 Also, the new bike has received the FOX Float 32 TC Factory 50mm FIT4 Fork. This high-quality suspension fork offers 50mm of travel, ensuring a smooth and controlled ride over various terrains. The FIT4 technology optimizes the fork's performance by providing adjustable damping settings, allowing riders to fine-tune their suspension preferences for maximum comfort and responsiveness.
The FSA KFX CK-9011/IS Carbon 170mm Crankset adds to the bike's lightweight design and efficiency. Made from carbon fiber, this crankset offers excellent power transfer and durability. Its 170mm length provides an optimal balance between pedaling efficiency and ground clearance, making it suitable for both on-road and off-road adventures.
Magura MTI 2-Piston Brakes are responsible for the bike's stopping power and reliability. These hydraulic disc brakes deliver consistent and controlled braking performance, ensuring riders can confidently navigate challenging terrains and handle any sudden stops with ease. The two-piston design enhances brake pad contact and modulation, resulting in a smooth and reliable braking experience.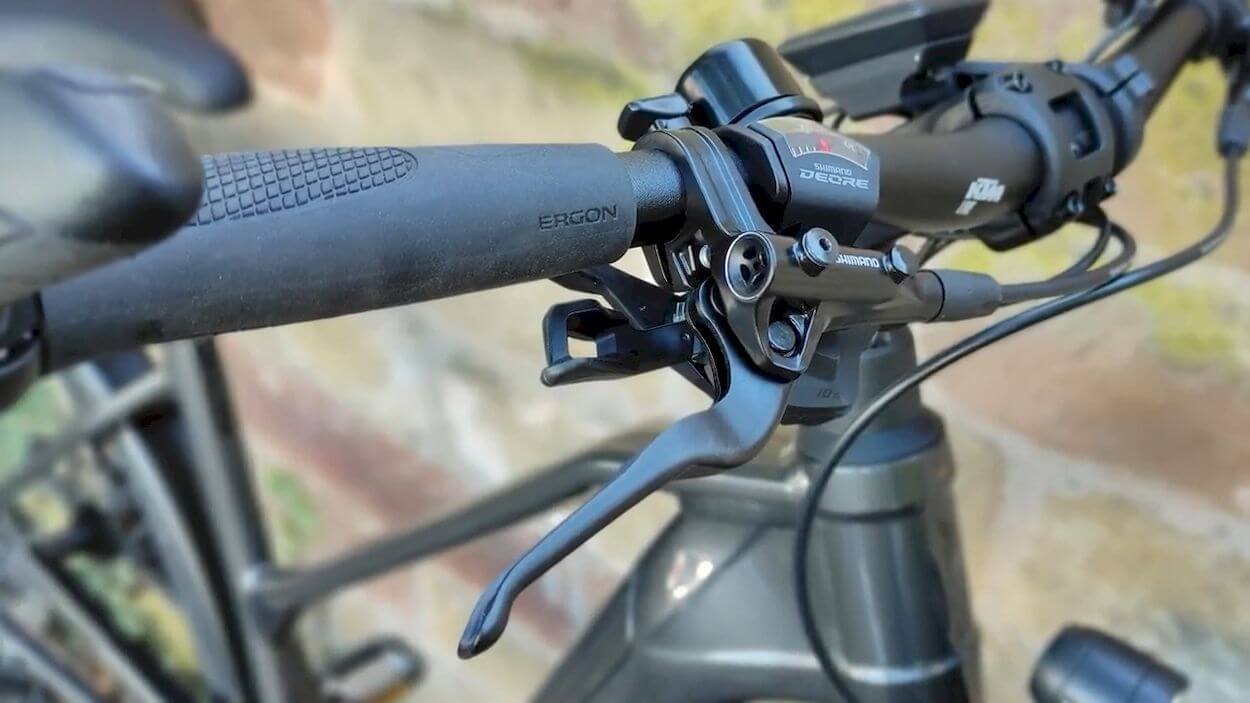 The Trekking-Pedal VP-616 Anti-Slip Pedals are designed to provide riders with a secure and stable platform for their feet. These pedals feature an anti-slip surface, preventing feet from slipping off during wet or muddy conditions. This design element enhances safety and control, especially when riding in challenging environments.
The KTM Team II 27.2/350 Seatpost offers both comfort and adjustability. With a diameter of 27.2mm and a length of 350mm, this seatpost provides a compliant ride quality by absorbing vibrations and impacts from the road or trail. Additionally, it allows riders to adjust the saddle height to find their optimal riding position for enhanced comfort and efficiency.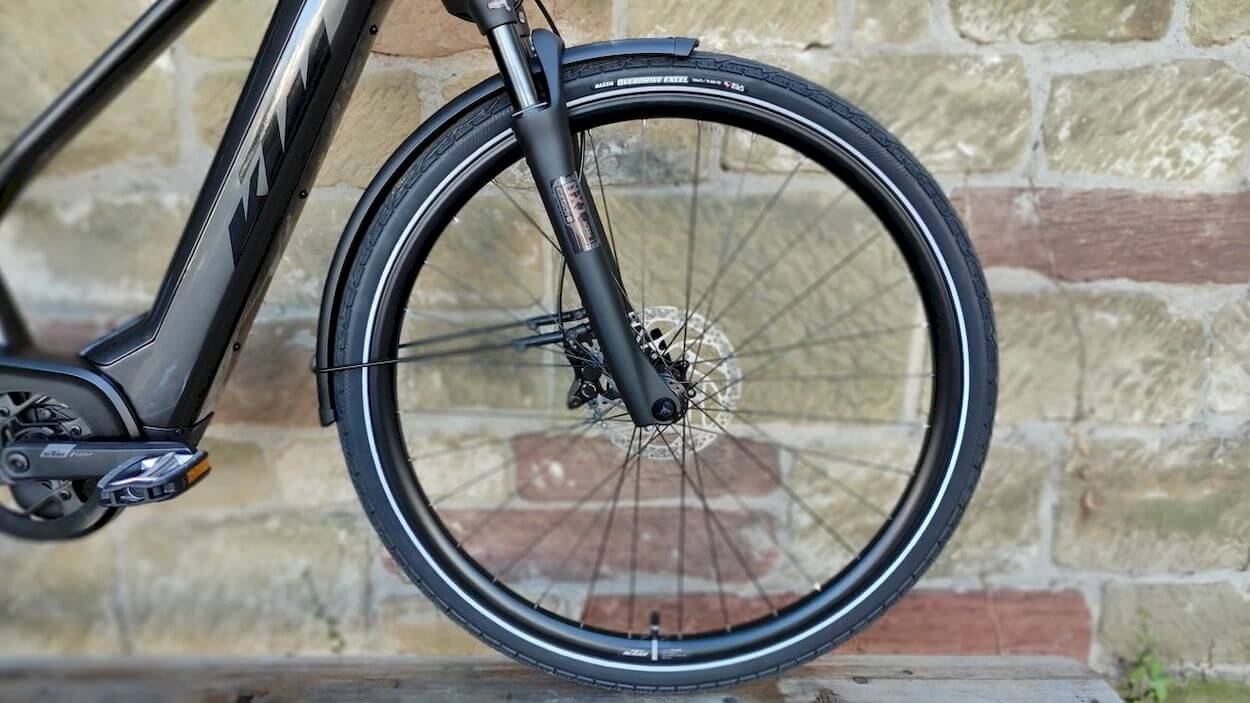 The 622x22TC Wheels on the Macina Sport SX Prime are designed to deliver a balance of speed and durability. The 622mm diameter provides stability and smooth rolling, while the 22mm width allows for a wider tire profile, offering increased traction and control. These wheels are built to withstand the demands of various terrains, ensuring a reliable and enjoyable ride.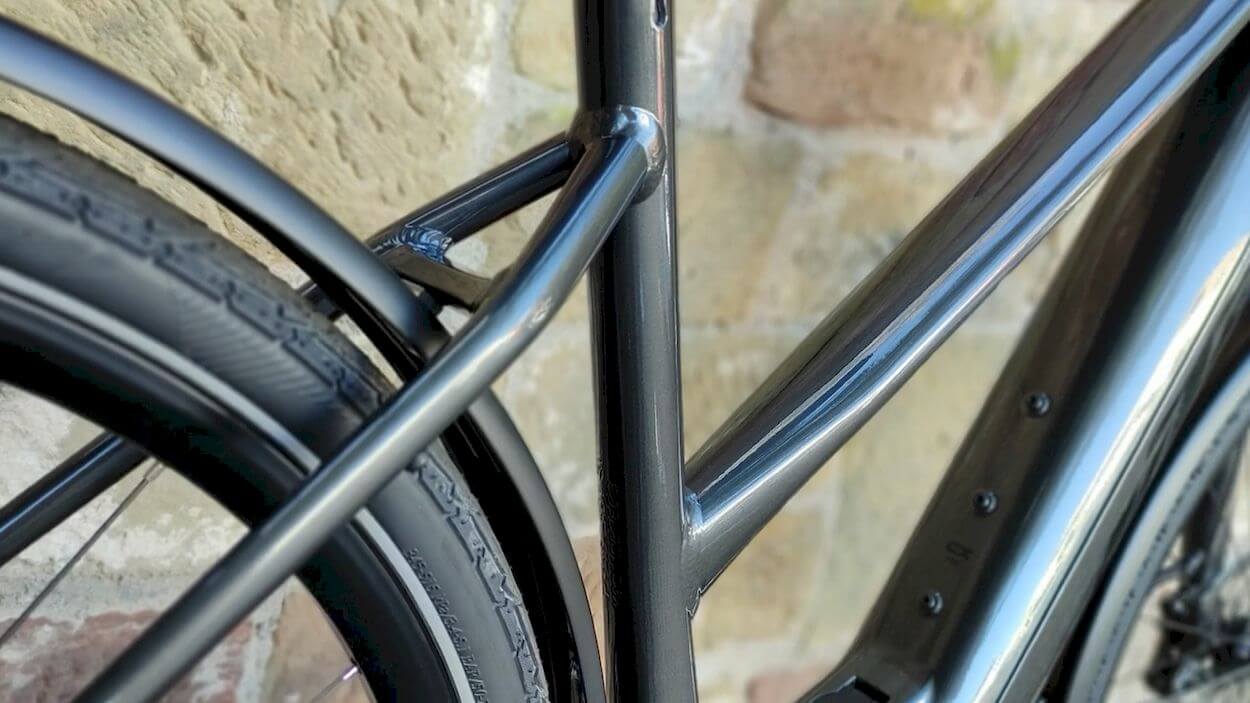 The KTM Macina Sport SX Prime also features practical accessories. The Hebie 28″ Adjustable Kickstand provides stability when parking the bike, allowing riders to easily load and unload cargo or take short breaks without the need for additional support. The rear rack, known as the KTM Alumee light, offers a convenient platform for attaching panniers or other cargo accessories, expanding the bike's carrying capacity.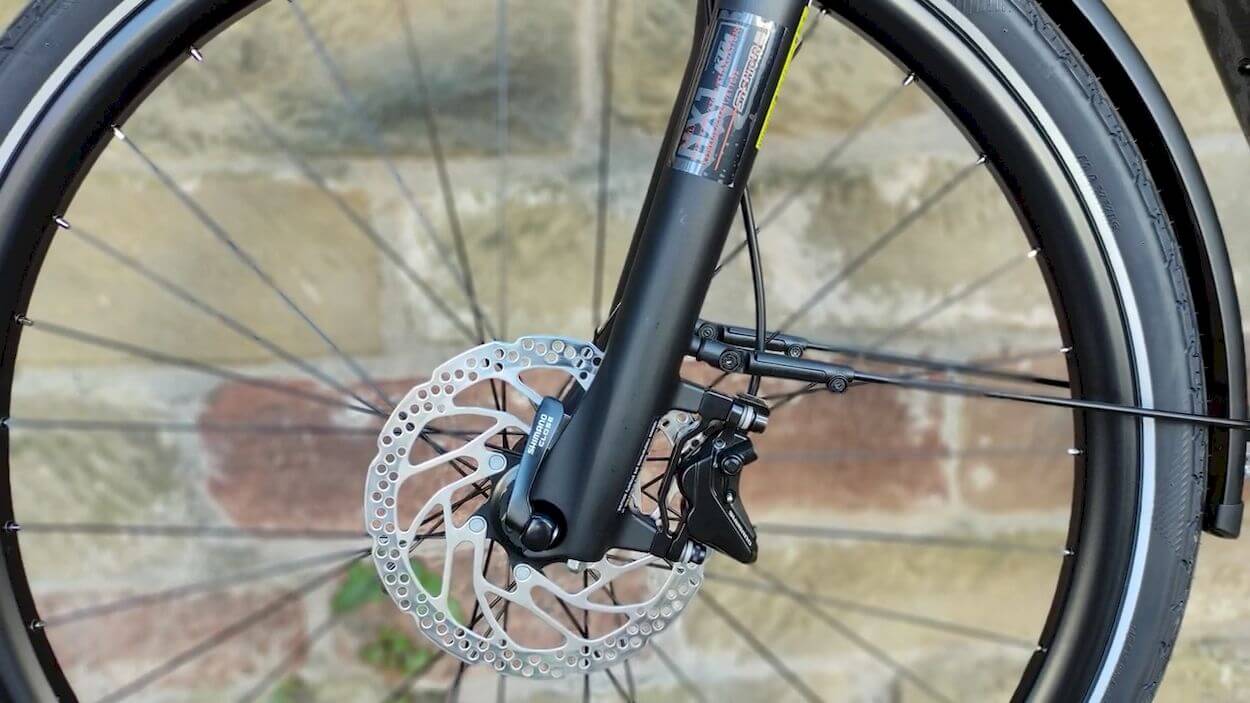 For improved visibility and safety, the Macina Sport SX Prime is equipped with the Litemove AE-200 headlight and the AXA Juno LED brake light. The Litemove AE-200 headlight ensures ample illumination of the road ahead, enhancing visibility during low-light conditions. The AXA Juno LED brake light increases rider visibility to other road users, improving safety during braking maneuvers.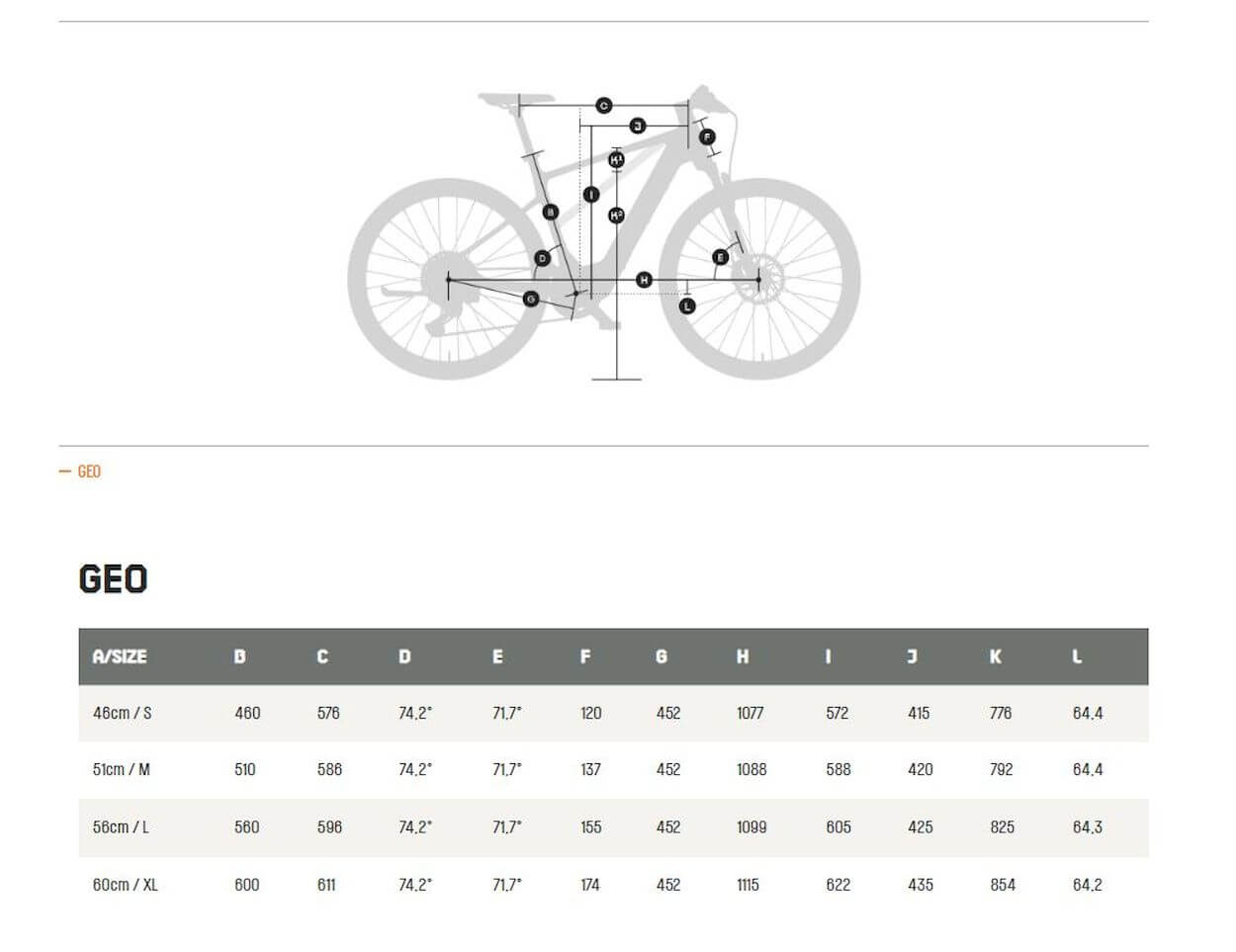 With a weight of 16.7 kg (without pedals), the KTM Macina Sport SX Prime strikes a good balance between being lightweight for maneuverability and robust enough to handle rugged terrains. This weight-conscious design allows riders to enjoy the benefits of electric assistance without compromising on agility or performance.
So, the design of the KTM Macina Sport SX Prime showcases careful attention to detail and the integration of high-quality components. From the suspension fork and crankset to the brakes, pedals, and seatpost, each element is chosen to enhance the bike's performance, comfort, and overall riding experience. 
Motor, Display and Battery
The performance of the KTM Macina Sport SX Prime electric bike is driven by the advanced Bosch Performance SX Smart System, which offers impressive power, control, and connectivity features.
The heart of the system is the Bosch Performance SX motor, which generates 55Nm of torque. This powerful motor delivers smooth and consistent assistance, allowing riders to conquer steep inclines and challenging terrains with ease. With a top speed of 25km/h, the Macina Sport SX Prime provides a reliable and efficient boost to pedaling efforts, making it an ideal companion for long-distance rides or demanding off-road adventures.
The integrated Bosch Purion 200 Display and Remote add convenience and accessibility to the riding experience. The Purion 200 Display provides essential ride information, such as speed, distance traveled, and remaining battery level, ensuring that riders stay informed throughout their journey. The compact and user-friendly design of the Purion 200 Display ensures easy access to vital information without distractions.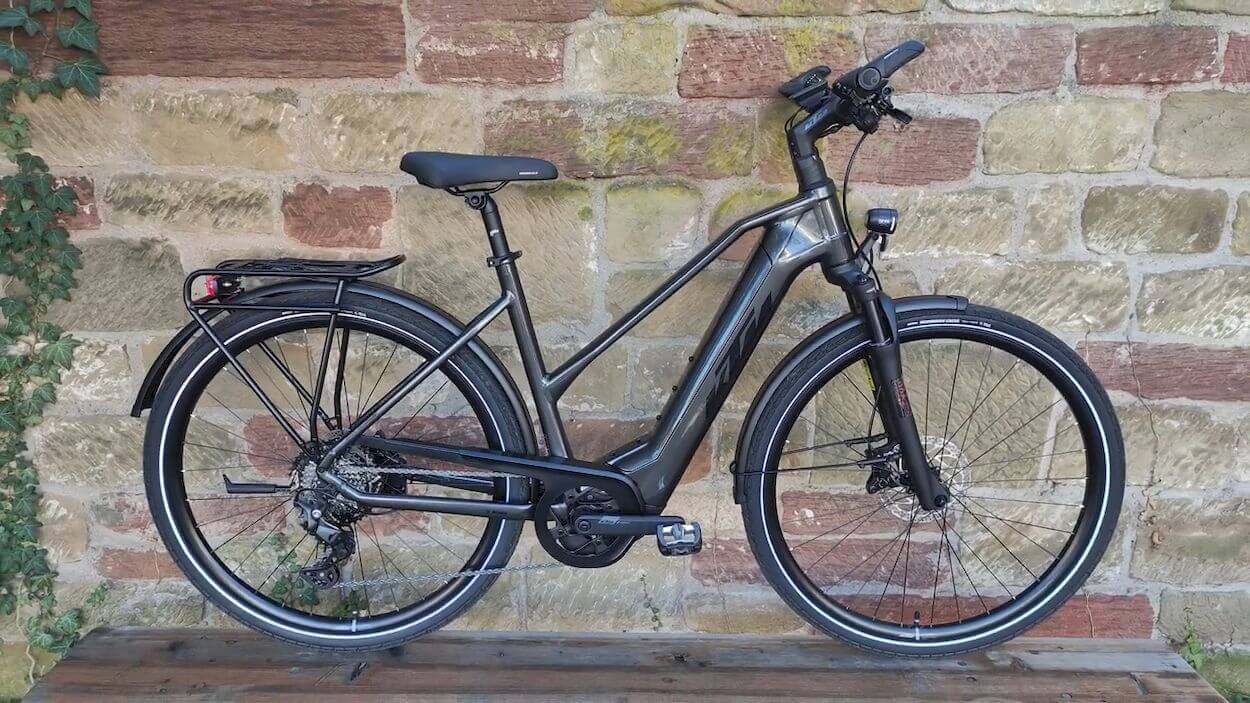 To further enhance the connectivity and customization options, the Macina Sport SX Prime is compatible with the eBike Flow companion app. This app enables riders to personalize and fine-tune various settings of the e-bike according to their preferences. From adjusting the assistance levels to monitoring battery usage and planning routes, the eBike Flow app offers a comprehensive platform to optimize the e-bike's performance and tailor it to individual riding styles.
The Macina Sport SX Prime is equipped with a 400Wh Compact Tube battery, which is part of the Bosch Smart System. This high-capacity battery ensures an extended range and reliable power delivery throughout the ride. Additionally, the Bosch Standard Charger 4A allows for efficient and quick charging, reducing downtime and ensuring riders can get back on the road or trail sooner.
KTM Macina Sport SX Prime: Price and Availability
The KTM Macina Sport SX Prime electric bike offers an impressive range of features and performance, but it also comes at a premium price. In Europe, the bike is priced at €8,199, which translates to approximately $8,920. It's important to note that prices may vary slightly depending on the region and local taxes.
The specific release date for the Macina Sport SX Prime is currently unknown, but the bike has already been listed by some retailers in Germany. Potential buyers in Europe can keep an eye on local KTM dealerships or authorized retailers for updates on availability and release dates.