Welcome to today's review of the JANSNO X50 electric bike. We're excited to share our insights on this popular e-bike that has been generating a lot of buzz on Amazon. Priced at just under $900, equipped with a throttle, and boasting a top speed of 30 miles per hour, it's no wonder this bike has caught our attention.
In this review, we'll take you through the unboxing process, show you how to assemble the bike, and then hit the road for a test ride. Our goal is to provide you with a comprehensive evaluation of the JANSNO X50 and help you decide whether it's worth the investment.
So, let's dive right in and get this electric bike adventure started!
| | |
| --- | --- |
| Frame Material: | High carbon steel |
| Motor: | 750W Brushless Motor |
| Torque: | 80-90 Nm |
| Gears: | 7 Speed |
| Wheel Size: | 20 x 4 inch |
| Max Speed: | 30-50Km/h |
| Braking System: | Hydraulic Disc Brake (Hydraulic Brake Pad) |
| Light: | Front Light + Tail Light for the electric bike |
| Display: | LCD display |
| Battery Capacity: | 12.8AH |
| Range per Power: | 31 - 60 km |
| Max load: | 150KG |
Unboxing and Assembly
When you receive your JANSNO X50 electric bike, you'll find that it comes with everything you need to get started on your cycling adventures. Let's take a closer look at what's inside the box and how to assemble this exciting ride.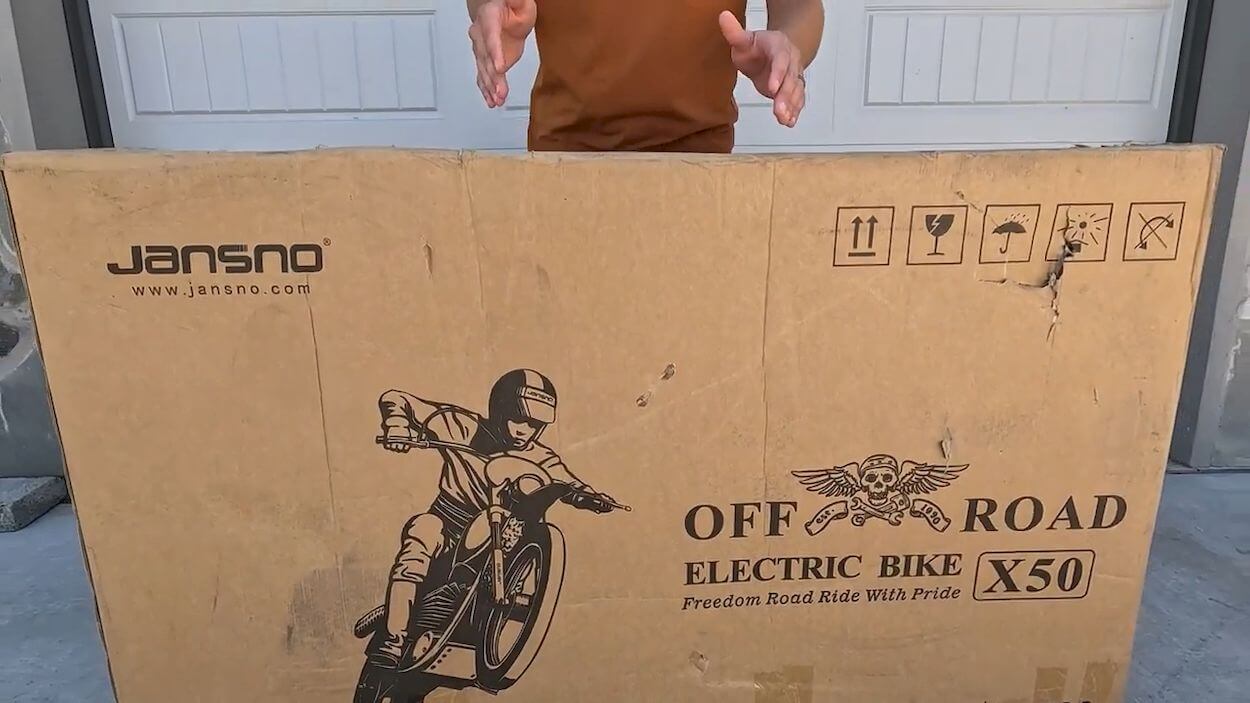 Box Contents:
Pump: The package includes a pump to inflate your bike's tires. While it may not be of the highest quality, it should work well for your initial tire inflation.

Key: You'll receive a key that's used to attach the pedals securely to the bike.

Allen Wrench Set: JANSNO provides a set of allen wrenches to help you assemble the remaining components of the bike. These are essential tools for the job.

Lock and Keys: For security, you'll find a lock and keys in the box. This will allow you to keep your bike safe when you're not riding it.

Phone Mount Holder: A phone mount holder is included, allowing you to conveniently mount your smartphone on the handlebars for GPS navigation or music playback during your rides.

QR Code: There's a QR code provided that you can scan with your smartphone. This code directs you to detailed assembly instructions, making the setup process much easier.
Assembling the JANSNO X50 is a relatively straightforward process: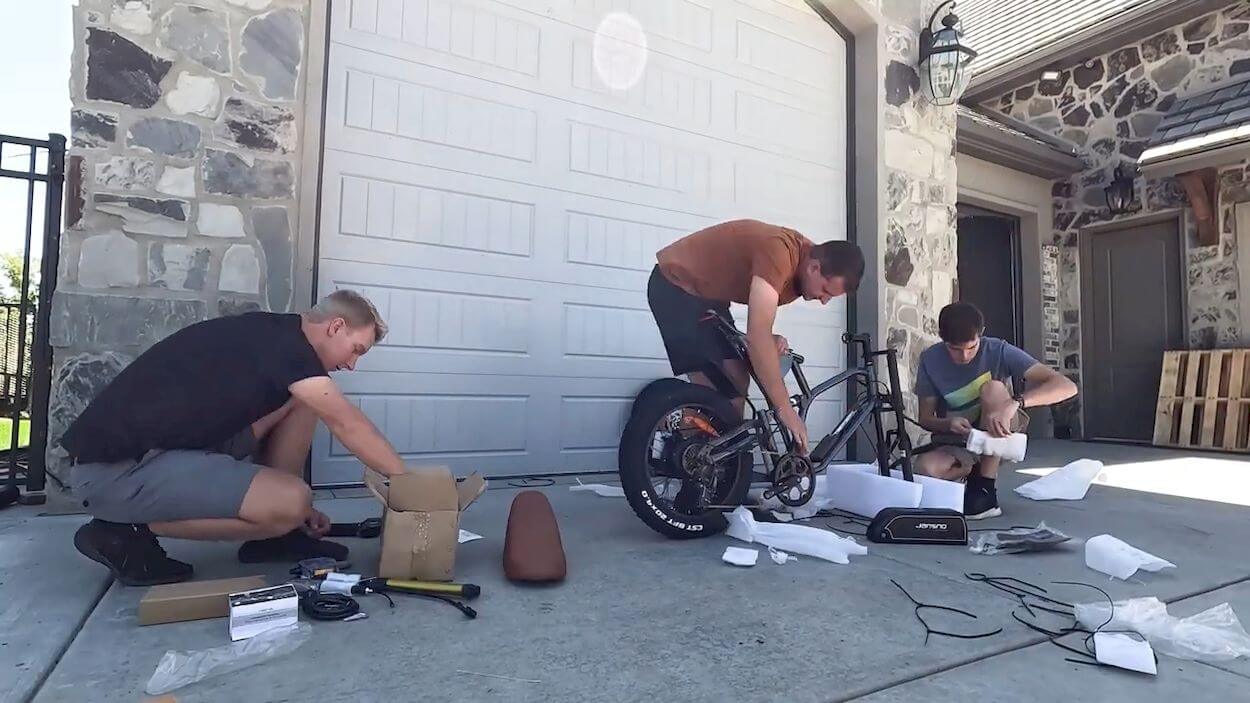 Seat: Attach the seat to the frame following the provided instructions.

Front Wheel: Install the front wheel, ensuring it's properly aligned and secured.

Handlebars: Attach the handlebars to the stem and make sure they are tightened securely.

Lights and Turn Signals: Set up the lights and turn signals according to the instructions in the manual.

Battery: The battery easily clicks onto the bike frame. Ensure it's properly connected and secured.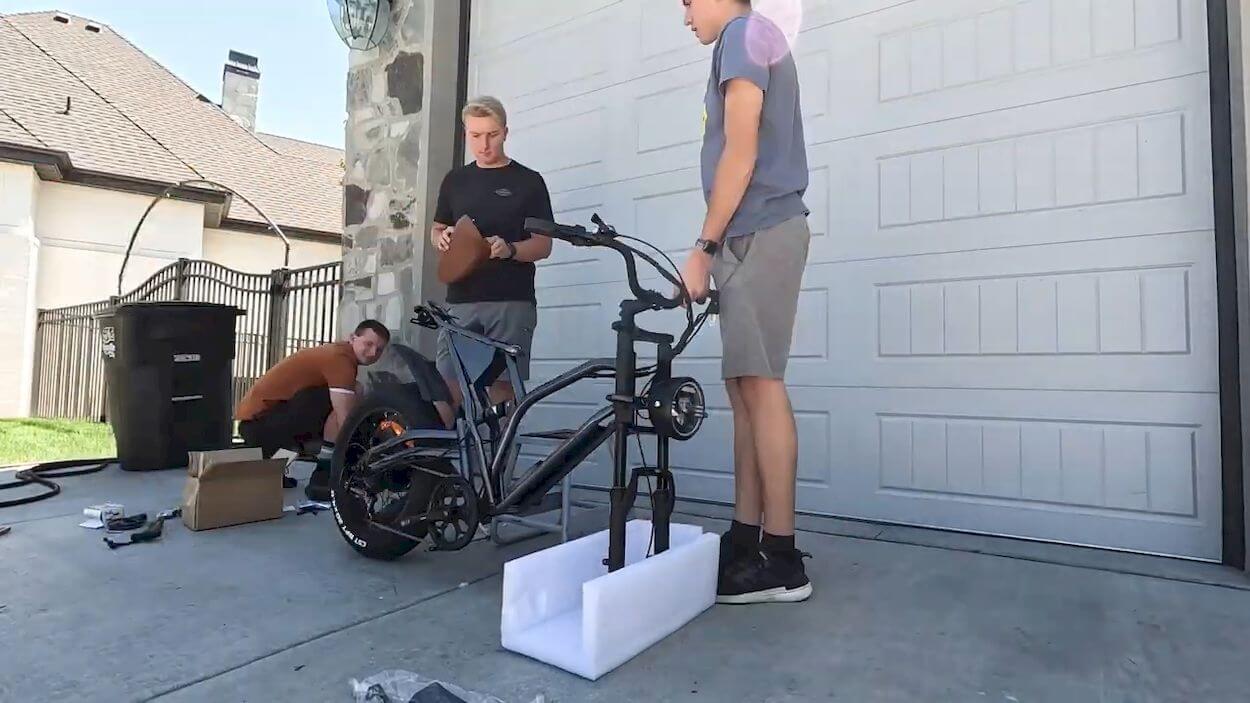 Once you've completed these steps, your JANSNO X50 electric bike should be fully assembled and ready to go.
Design and Build Quality
The JANSNO X50 electric bike offers a combination of design and build quality that makes it an appealing option for those seeking an affordable and practical e-bike.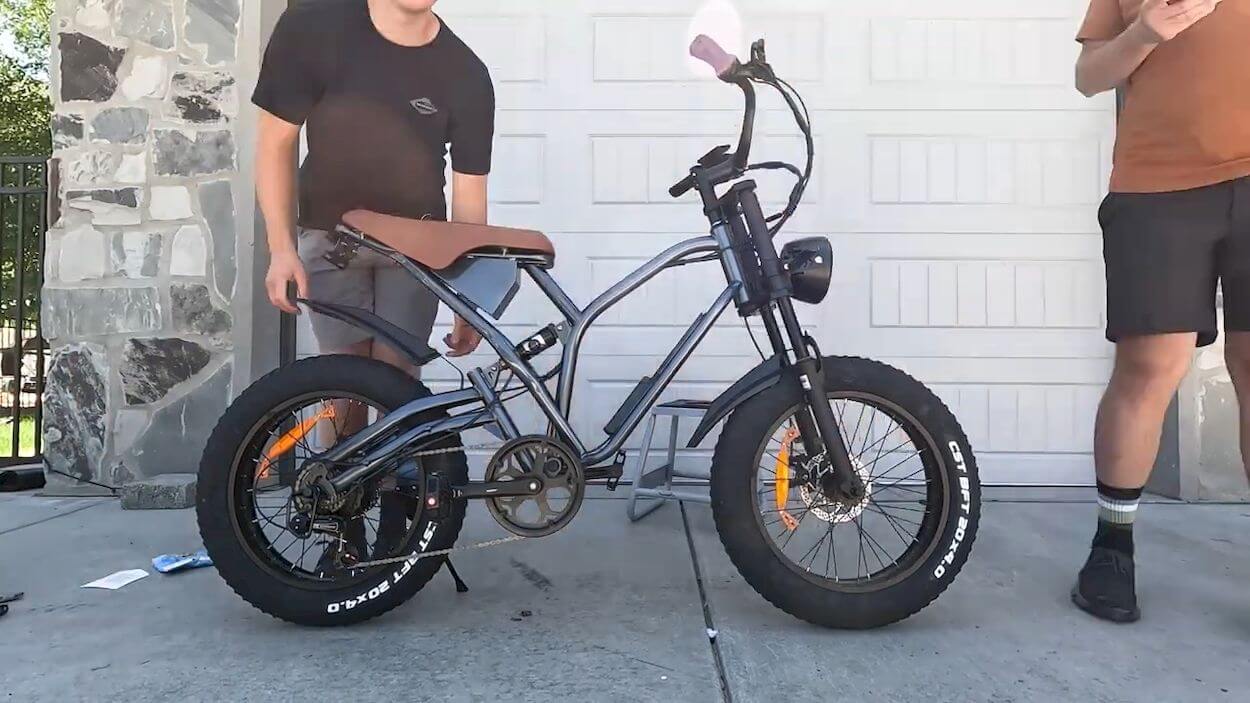 The X50 features a dual suspension system, comprising a front fork and a rear shock. While the suspension travel may not be extensive, it effectively dampens the impact of road imperfections and bumps, providing a smoother ride. This feature is particularly valuable for urban and off-road riding, enhancing comfort and control.
The JANSNO X50 is competitively priced, typically available for under $900 on platforms like Amazon. This price point reflects the overall quality of the bike. It may not have the premium feel of higher-priced e-bikes, but it offers excellent value for those looking to enter the world of electric biking without breaking the bank.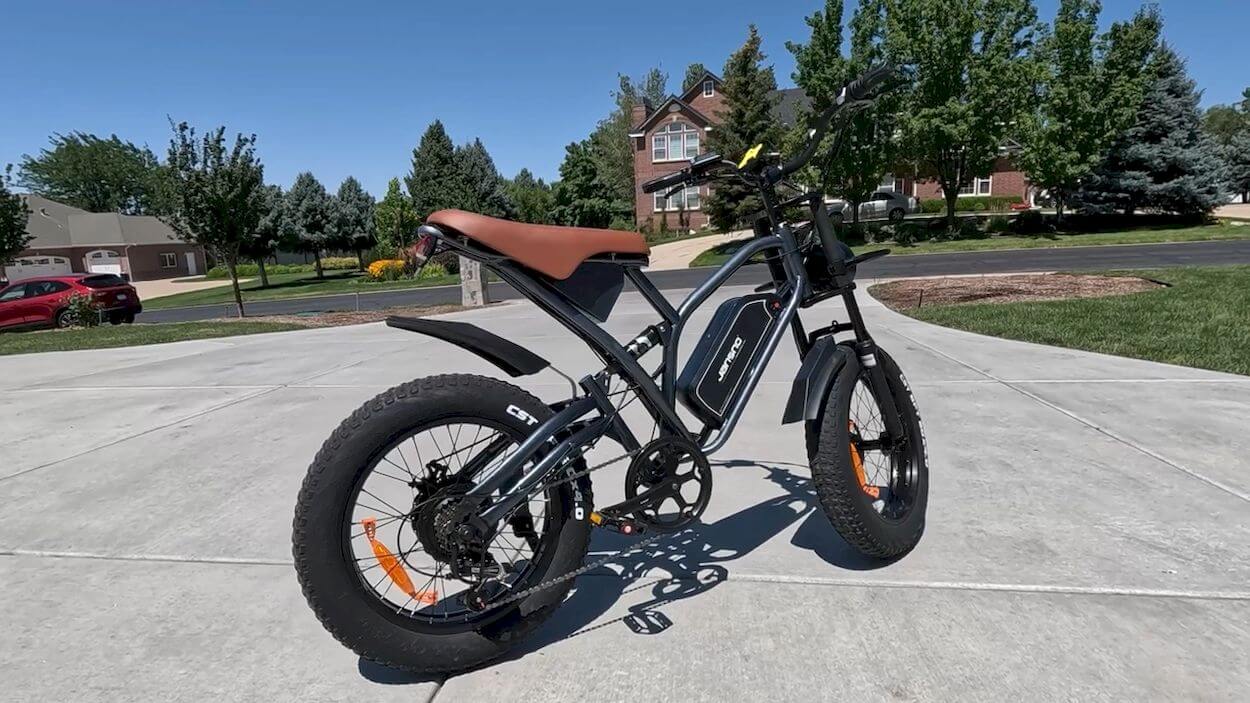 As mentioned, the X50 doesn't exude the premium quality of more expensive e-bikes, but it is well-suited for its price range. It's sturdy and functional, with components that are reliable for everyday use. The build quality may not be on par with premium models, but it is certainly adequate for most riders.
The bike is equipped with cable actuated disc brakes. While not top-of-the-line, these brakes provide adequate stopping power and safety for most riding scenarios.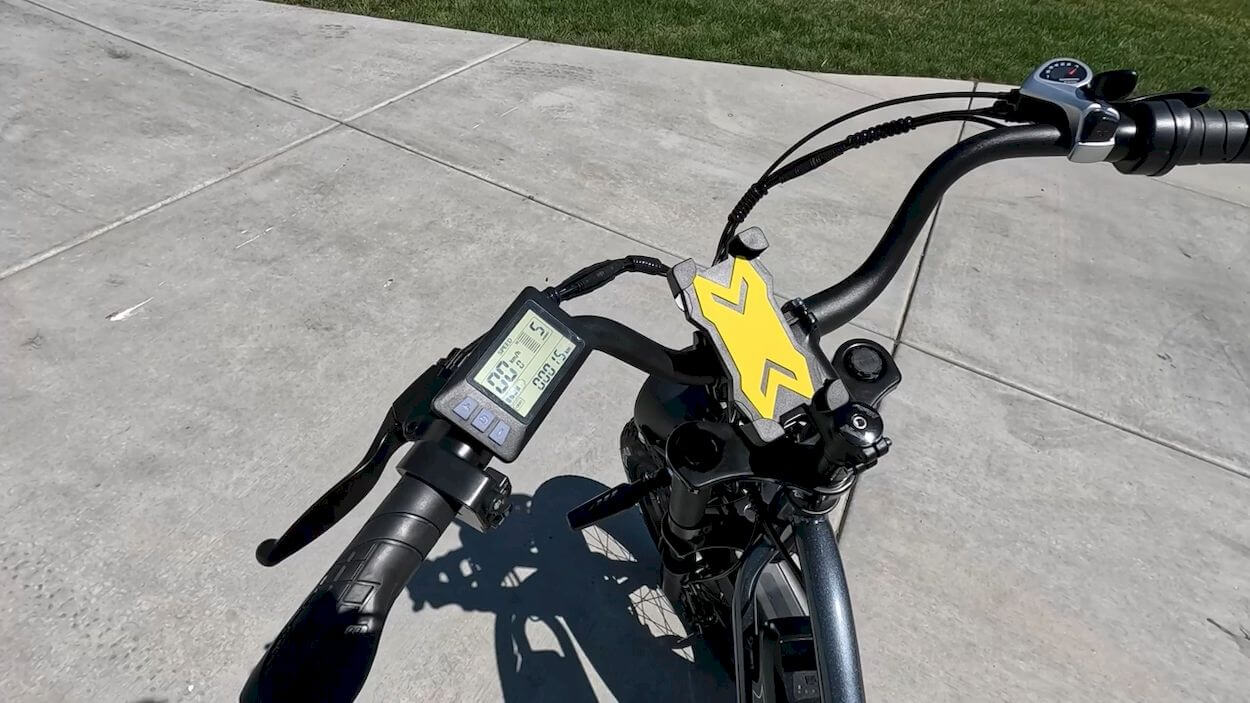 The X50 comes with a built-in headlight, which is a valuable safety feature for nighttime riding. Additionally, it offers turn signals, adding an extra layer of visibility and convenience when navigating traffic. The inclusion of a horn is another safety enhancement, ensuring you can alert others when needed.
The bike also features a tail light with integrated turn signals, enhancing both visibility and aesthetics. While it may not be extremely bright, it adds an important layer of safety to your rides.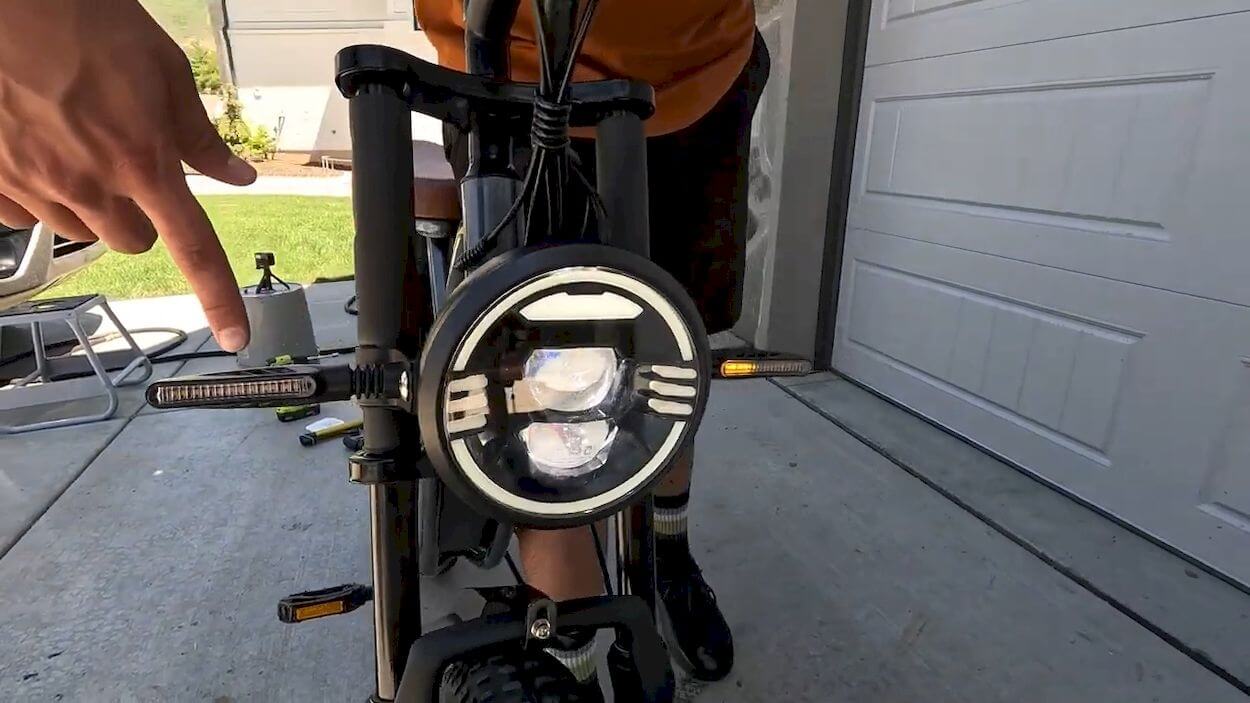 So, the JANSNO X50 offers a well-balanced combination of design and build quality, especially considering its affordability. It may not have the high-end features and premium feel of more expensive electric bikes, but it's a practical and accessible option for riders looking for a reliable and enjoyable e-bike experience. Whether you're commuting around town or cruising through the neighborhood, the X50 is designed to get you on the road with ease and convenience.
JANSNO X50:
Motor
The heart of the JANSNO X50's power and versatility lies in its 750-watt rear hub motor, which provides ample electric assistance for a dynamic riding experience.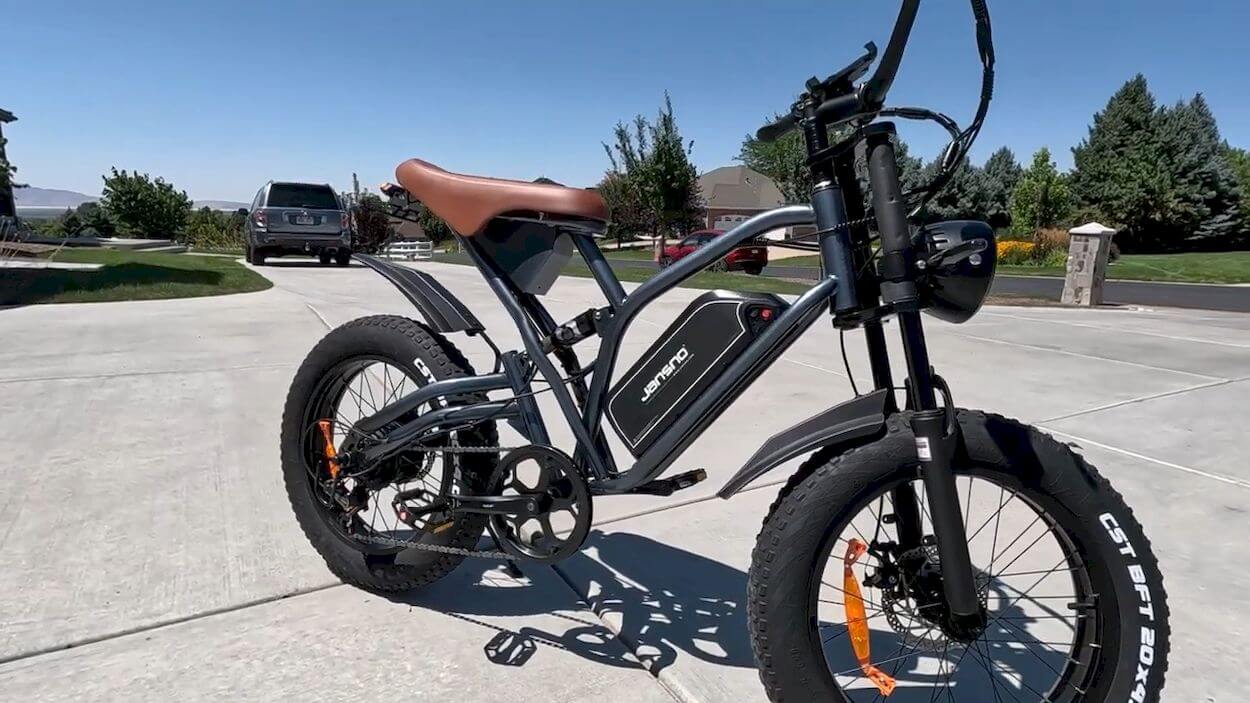 The 750-watt rear hub motor is a robust component that delivers both speed and torque. This level of power can help you conquer hills and accelerate swiftly on flat terrain, making your rides efficient and enjoyable.
The X50 offers a pedal assist mode where you can pedal like you would on a regular bicycle, and the motor seamlessly supplements your pedaling efforts. This mode not only extends your range but also provides a natural and efficient riding experience.
In addition to pedal assist, the bike comes with a twist throttle. This throttle operates like a motorcycle throttle, allowing you to engage the motor with a simple twist of the grip. It provides instant electric power, making acceleration quick and effortless.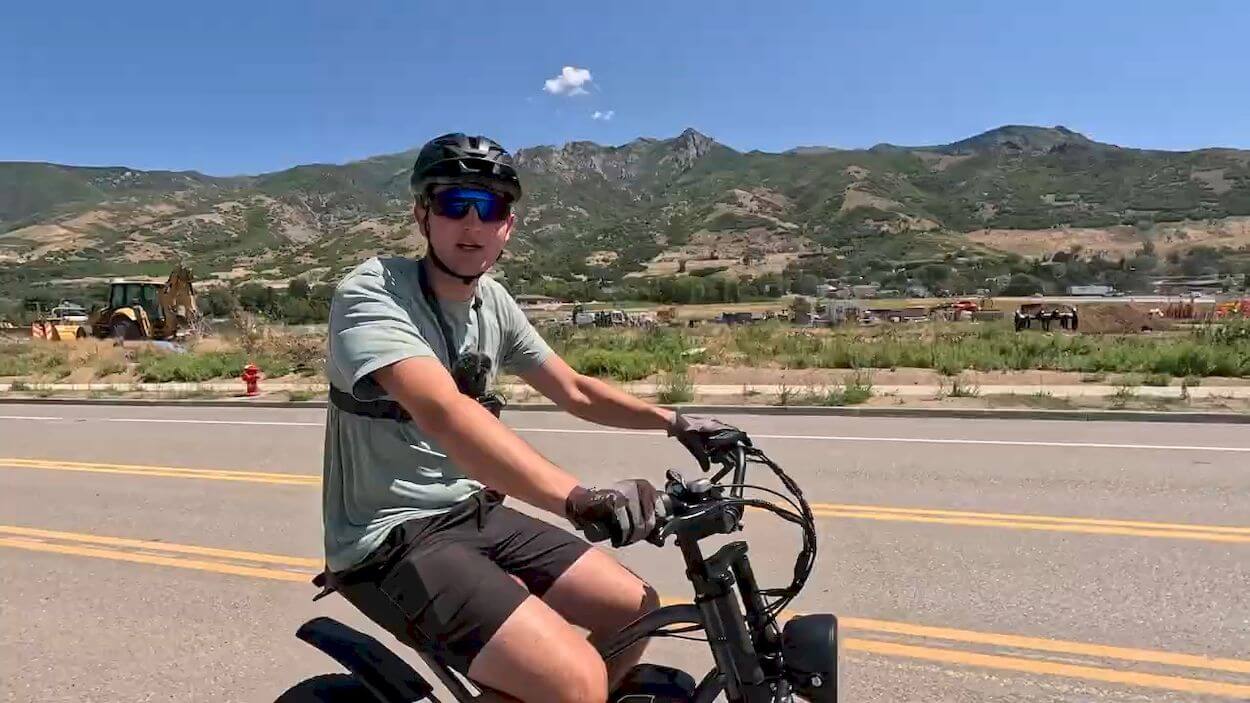 The seven-speed gear and derailleur set on the bike gives you further control over your riding experience. You can shift gears up and down easily, adapting to different terrains and riding conditions. This flexibility ensures that you can maintain a comfortable pedaling cadence whether you're climbing a hill or cruising on a straightaway.
The controller of the JANSNO can be unlocked to unleash its full potential. This modification can result in a higher top speed than the default setting, allowing you to experience the true capabilities of the 750-watt hub motor. This feature can be especially useful when you need that extra burst of speed or acceleration.
Speed Unlock
Now, let's take a closer look at how to unlock your JANSNO X50 and prepare it for a faster ride experience. The bike comes with some hidden features that can boost your speed.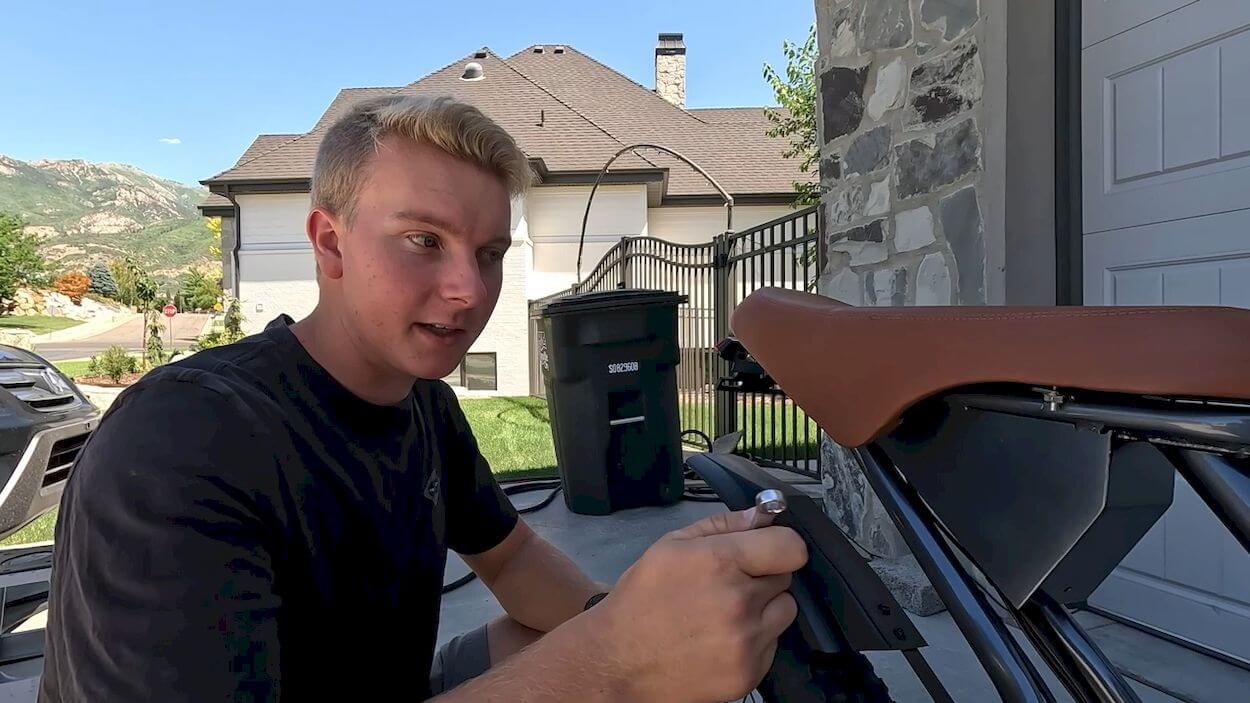 The first step is to remove the seat. It comes off easily, and you may want to do this before you initially install it. If you've already installed it, no worries; you can simply remove it now.
To unlock the bike and increase its top speed, you'll need to access the controller. Find the wire connected to the controller and unplug it. This step is crucial for unlocking the bike's potential.
With the controller unplugged, your X50 should now have the capability to reach speeds close to 30 miles per hour, a significant boost from its default settings.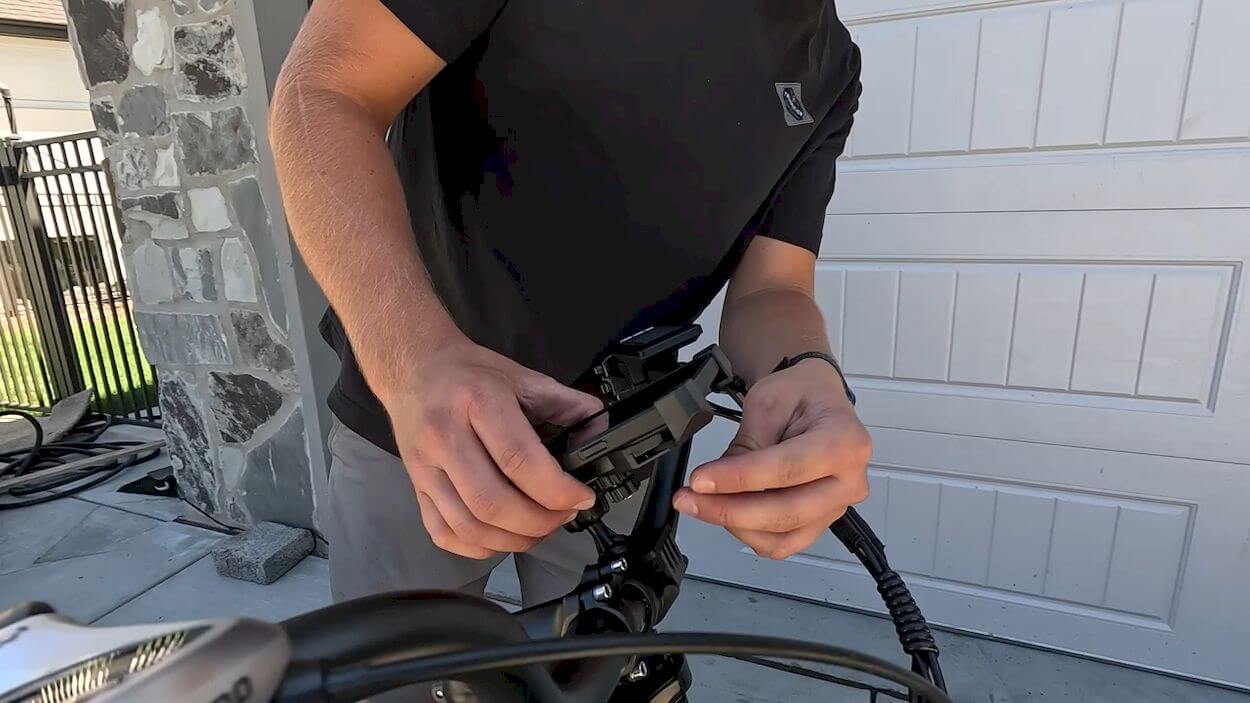 After unlocking the bike, reattach the seat. It should now be ready to go, allowing you to take full advantage of the increased speed.
You mentioned adding a phone mount to your bike. However, you noted concerns about stability. Ensure that the mount is securely attached before you head out for your ride, as a stable phone mount is essential for navigation and entertainment.
Don't forget about the USB ports on your JANSNO X50. These ports provide convenient charging options for your devices. Utilize them to keep your phone or other gadgets charged during your rides.
Driving Test
You've just witnessed our first ride on the JANSNO X50, and we'd like to share our initial impressions and final thoughts on this budget-friendly electric bike.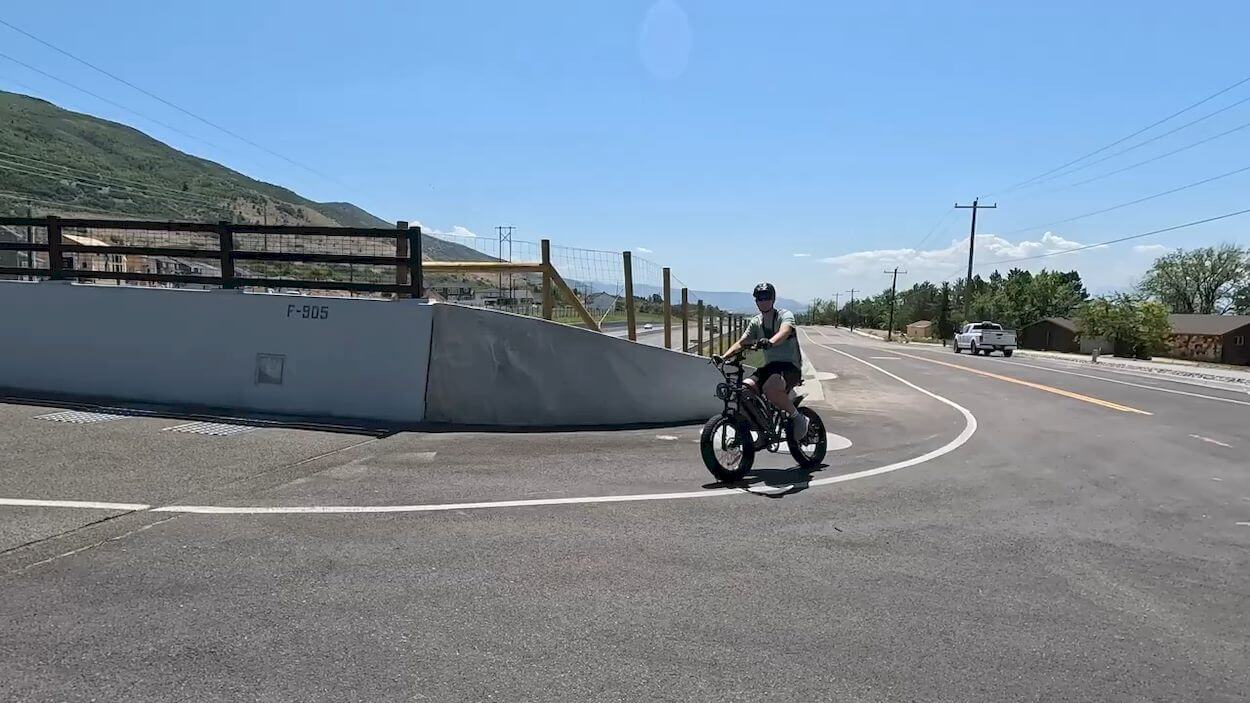 We began our ride by removing the speed limiter. With this modification, we were able to achieve impressive top speeds, hitting around 30.6 miles per hour on a slight downhill. This feature opens up exciting possibilities for riders seeking a faster commute or thrill.
The twist throttle proved to be highly responsive, offering a more motorcycle-like experience compared to traditional thumb throttles. It allowed for quick acceleration, making the ride enjoyable.
Despite being an affordable e-bike, the JANSNO X50 offered a comfortable and stable riding experience. The taller handlebars and larger frame size were accommodating for a variety of riders, including taller individuals.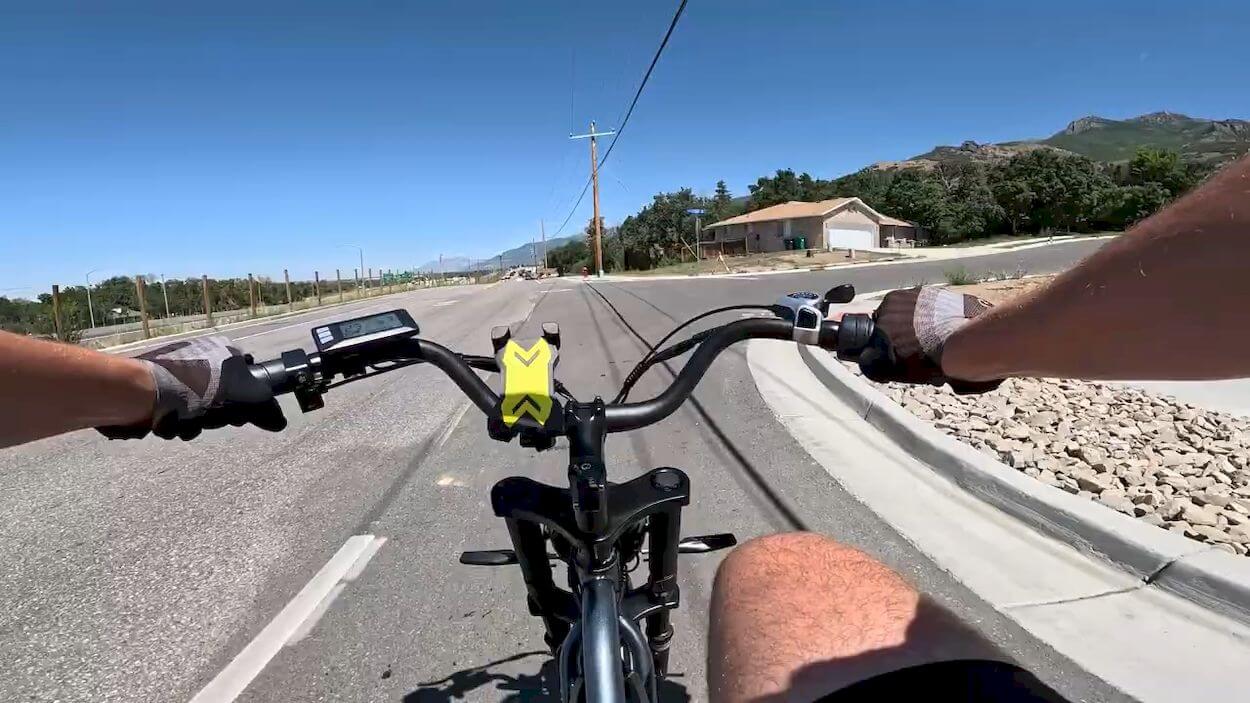 We appreciated the inclusion of features like the phone mount and turn signals. These additions enhance convenience and safety during rides.
The JANSNO X50 showcased commendable speed and power capabilities, especially considering its price point. It reached speeds of over 30 miles per hour on a slight downhill, and on flat terrain, it consistently hit speeds in the upper 20s. The twist throttle offered a smooth and responsive power delivery.
During the ride, the battery showed promising performance, with only one bar of battery life consumed after covering approximately four miles. The true range would vary depending on factors like riding style and terrain, but it seemed promising for a budget e-bike.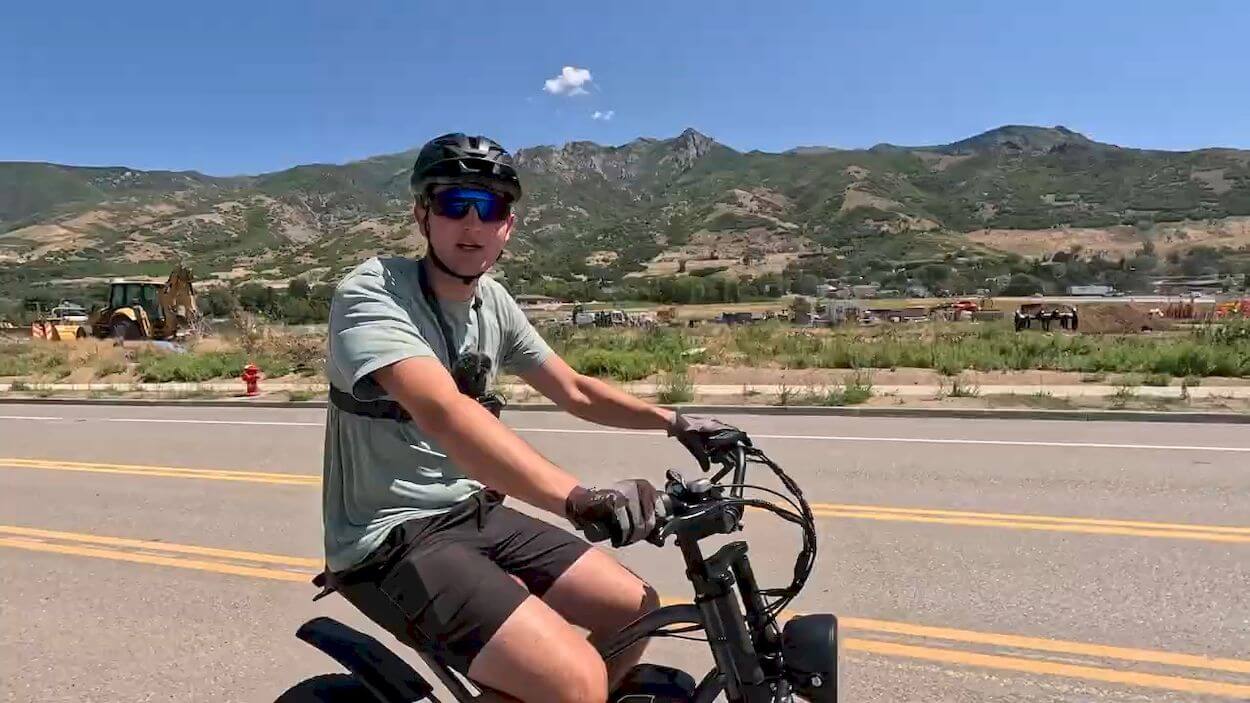 So, the JANSNO X50 appears to be a solid choice for riders looking for an affordable and versatile electric bike. It impresses with its speed potential, responsive throttle, and a decent set of features. It may not have the premium feel of more expensive e-bikes, but it offers great value for its price range.
Battery and Range
The JANSNO X50 is equipped with a 48-volt, 12.8 amp-hour battery. This battery capacity provides ample energy to power the bike and support your rides.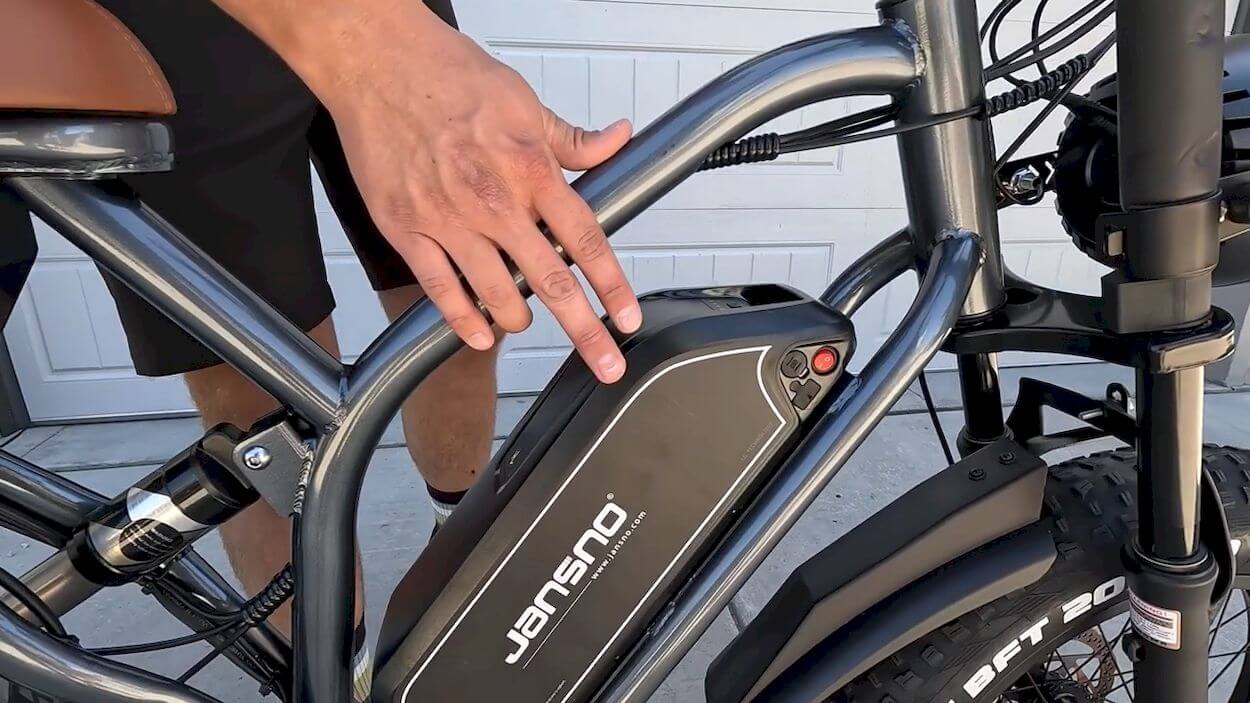 The battery's removable design is a convenient feature. It allows you to easily detach the battery for charging or security purposes. This feature comes in handy when you need to charge the battery indoors or store it separately from the bike.
An interesting feature of this battery is the built-in on-off switch. This switch allows you to easily power the battery on or off, helping you conserve energy and manage your bike's power more efficiently.
To fully charge the battery from completely empty, it typically takes about five to six hours. This relatively short charging time ensures that you can quickly recharge the battery and get back on the road for your next adventure.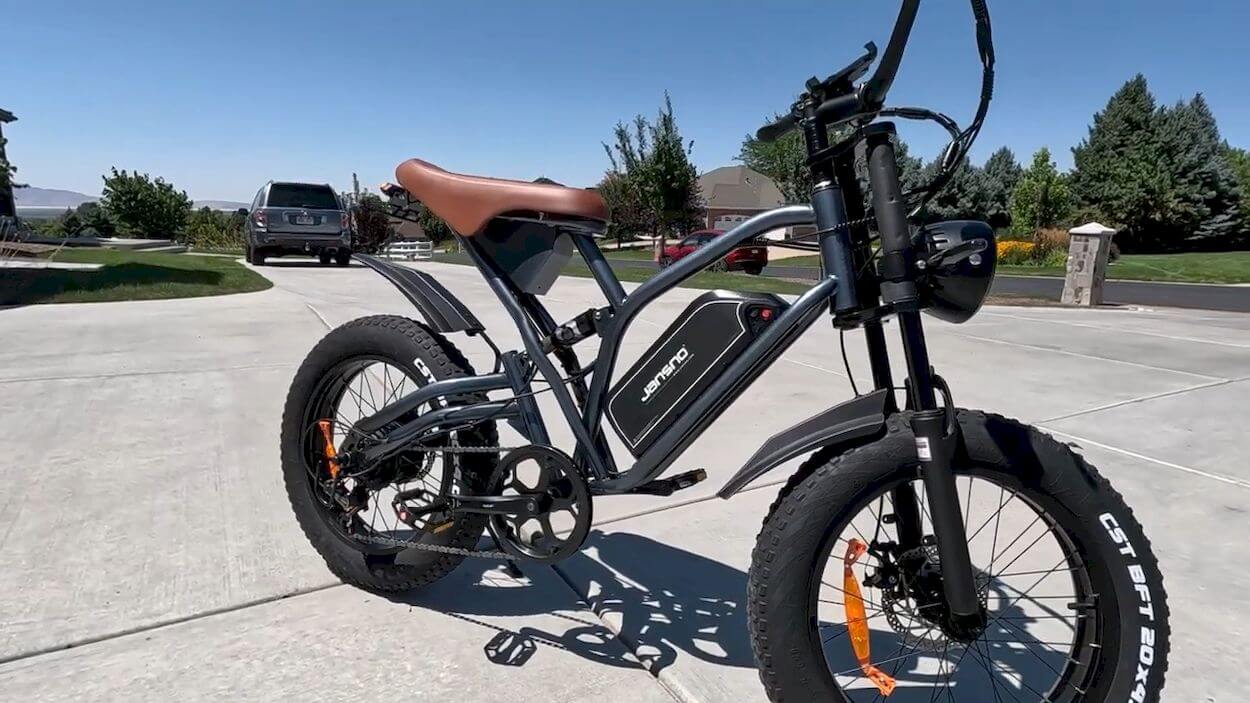 The JANSNO X50 comes with a factory speed limit set at 15 miles per hour (25 kilometers per hour). This limit is often implemented to comply with electric bike regulations in certain regions, ensuring the bike can be legally used without the need for a license or registration.
However, the factory provides a method for users to unlock the bike, allowing it to reach higher speeds. By unlocking the bike, you can potentially achieve a higher top speed, providing a faster and more dynamic riding experience.
The quoted range for this e-bike varies depending on how you ride it. If you use the throttle alone at the factory-set 15 miles per hour speed, you can expect a range of about 30 miles on a single charge. However, if you combine pedaling with throttle usage, the range can increase significantly, potentially reaching closer to 40 miles. This dual-use mode can be beneficial for extending your riding distance and conserving battery life.
Conclusions
After completing our nine-mile (15 kilometers) test ride on the JANSNO X50 electric bike, we've gathered some final thoughts and observations to share with you.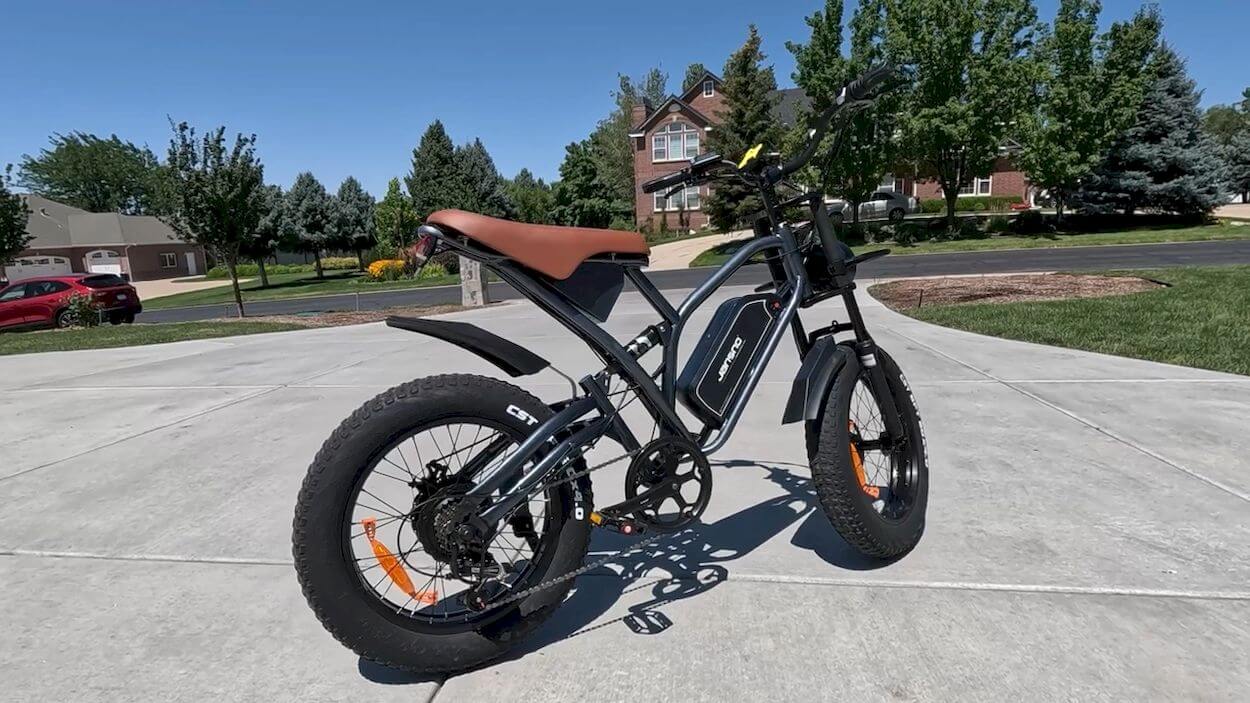 During the test ride, we achieved an impressive top speed of 35 miles per hour when going downhill, showcasing the bike's capability for thrilling rides.
On flat terrain, the JANSNO X50 consistently reached speeds between 26 to 28 miles per hour according to the GPS, providing a satisfying riding experience.
We used approximately half of the battery's capacity during the nine-mile ride, suggesting that you can expect a range of around 20 miles on a single charge. This range is suitable for short commutes and neighborhood rides.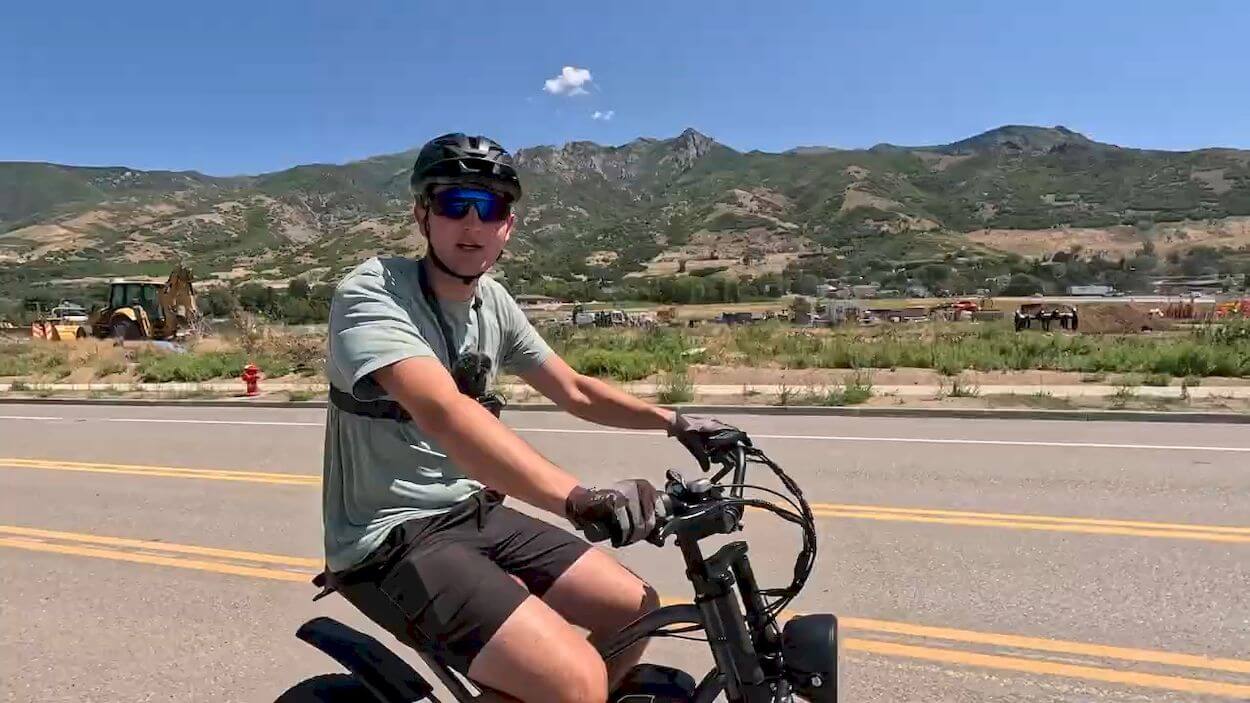 The fit and finish of the JANSNO X50 may feel a bit lower-end in some areas, but considering its price point, it offers good value for the money.
While it may not compare to higher-end e-bikes in terms of build quality, it serves as an accessible and practical option for occasional rides around the neighborhood.
If you're seeking an affordable e-bike for occasional rides and short commutes, the JANSNO X50 is worth considering. It's readily available on Amazon and provides a decent balance of speed and value for its price range.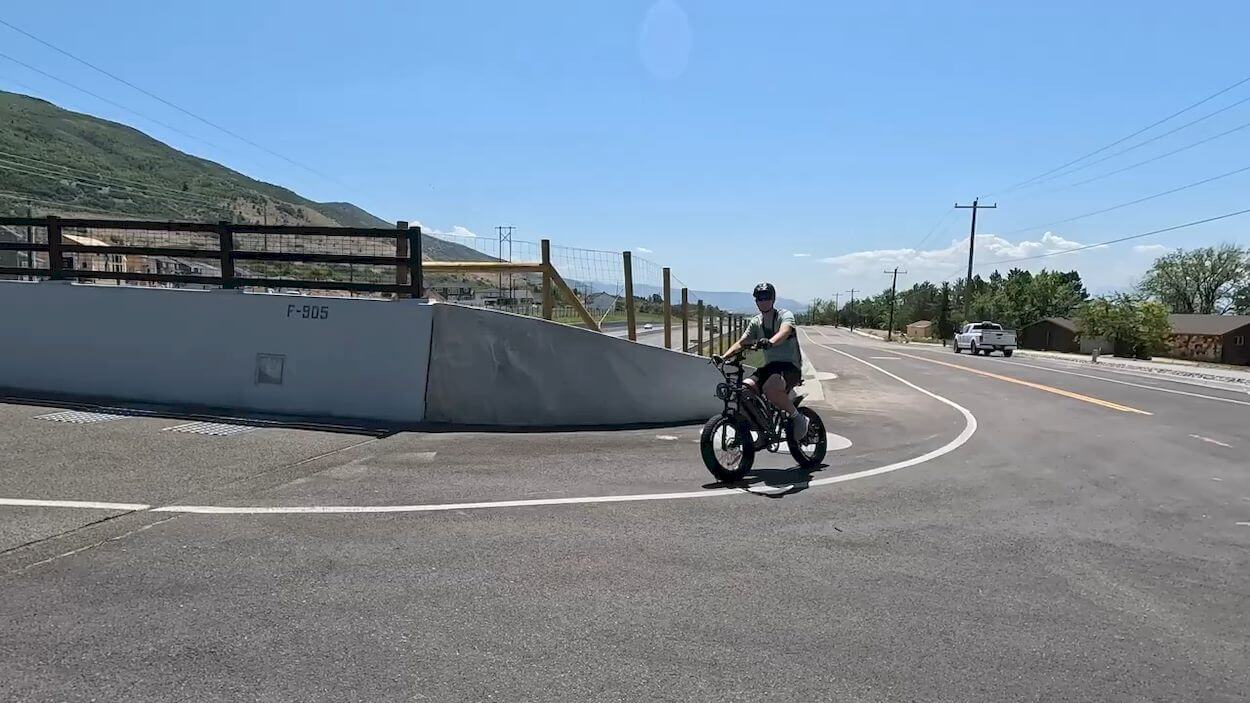 However, if you plan to use your e-bike frequently or for longer distances, it might be worth investing in a higher-end model with more features and a premium build.
So, the JANSNO X50 is a budget-friendly electric bike that can provide a fun and convenient riding experience for those who don't want to break the bank. Whether you're cruising around your neighborhood or embarking on short commutes, this e-bike has the potential to be a great companion for your rides. If you found this review helpful, consider subscribing to our channel for more content like this. And if you're interested in purchasing the X50, check out the link in the description to visit their Amazon store. Thanks for watching, and we'll see you in the next test ride!
Alternatives of JANSNO X50