The Glewel Glewer electric bike presents a bold and capable appearance, exuding an aggressive vibe. The brand is relatively new, originating from Poland with Chinese roots, and they have offered their best product, the Glewer, for review.
Starting with the price, the Glewel Glewer is priced attractively at around 1300 Euros. For this budget, it offers a competitive package compared to other China-made electric bikes available in the European market. The main rival from Europe is the Rockrider e-bike series by Decathlon, which provides similar features, including even a mid-drive motor option, at a slightly lower cost.
The Glewer aims to impress with its blend of features and capabilities, making it a compelling choice for potential buyers seeking an electric bike that can handle various terrains.
However, as a new brand, it needs to prove the reliability and durability of its components over time. Being a newcomer in the market, it must demonstrate that its electric bike can stand the test of time and deliver consistent performance for riders.
It will be essential to evaluate how the Glewel performs in various scenarios, including off-road riding and on different terrains. The motor, battery, brakes, suspension, and other key components will be scrutinized to gauge their efficiency and functionality. Let's delve into the details to see if it lives up to its marketing promises.
| | |
| --- | --- |
| FRAME | Hydroformed aluminum 27.5" frame |
| MOTOR | BAFANG 250W |
| Torque | up to 42Nm |
| PEDAL ASSIST | 5 levels |
| SPEED | 25km/h |
| SENSOR | Electronic 12 pulse cadence sensor |
| SHIFTERS | SHIMANO ALTUS 8-speed |
| BRAKE LEVERS | TEKTRO |
| TIRES | KENDA K1153 27.5*2.1" |
| FORK | SUNTOUR NEX 700C suspension, 63mm travel |
| BATTERY | Removable internal lithium-ion 36V 15.6Ah (562Wh) |
| RANGE | 65~85km |
| Height | 5'2" to 6'9" |
Unboxing and Assembly
Unboxing and assembling a new Glewel Glewer electric bike can be an exciting experience, especially if you have some help to make the process more enjoyable and efficient. While the box may have suffered slight deformation during transit, rest assured that it hasn't affected the bike's integrity. To begin the assembly, carefully remove all the protective layers and follow the provided instructions to ensure a smooth and successful process.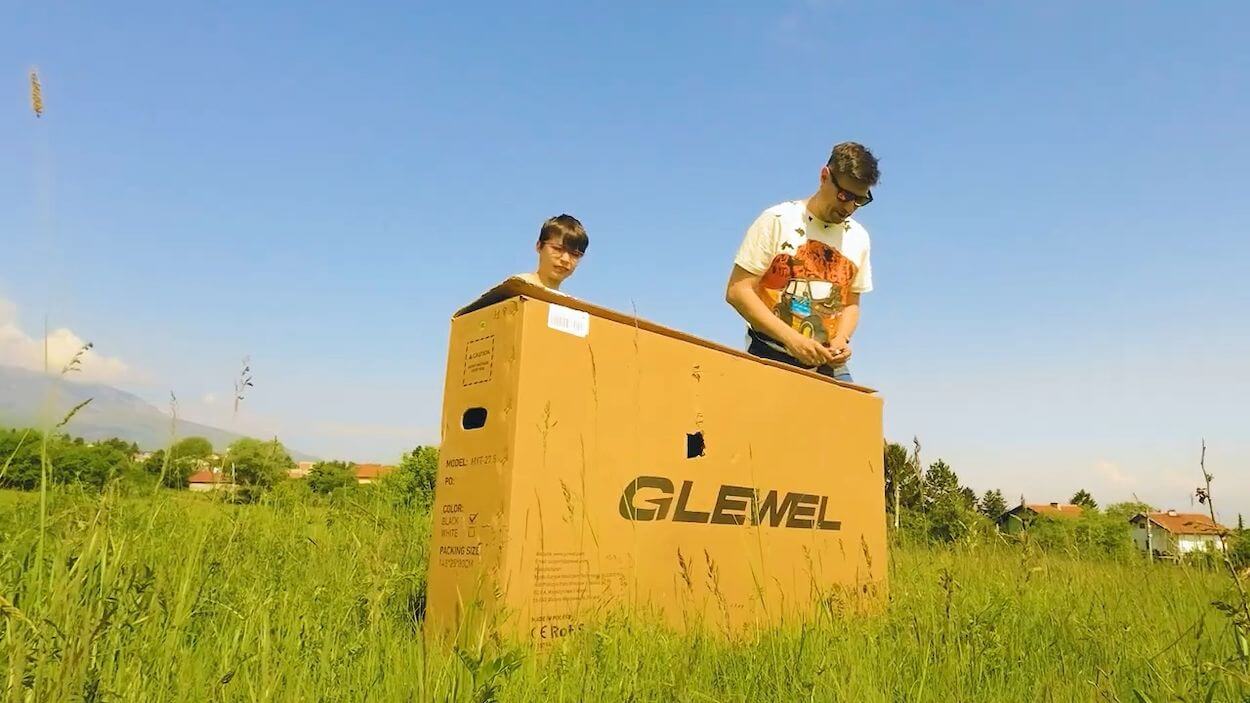 Gather your tools and open the box with excitement. Inside, you'll find the Glewer electric bike well-protected with layers of padding and protective covers. Carefully remove all the packaging materials to reveal the bike in all its glory.
Start by placing the handlebar on the bike frame. Gently remove the four screws that secure it in place and lay it down on the designated spot. Before final tightening, ensure that the handlebar is well aligned with the front wheel and the frame.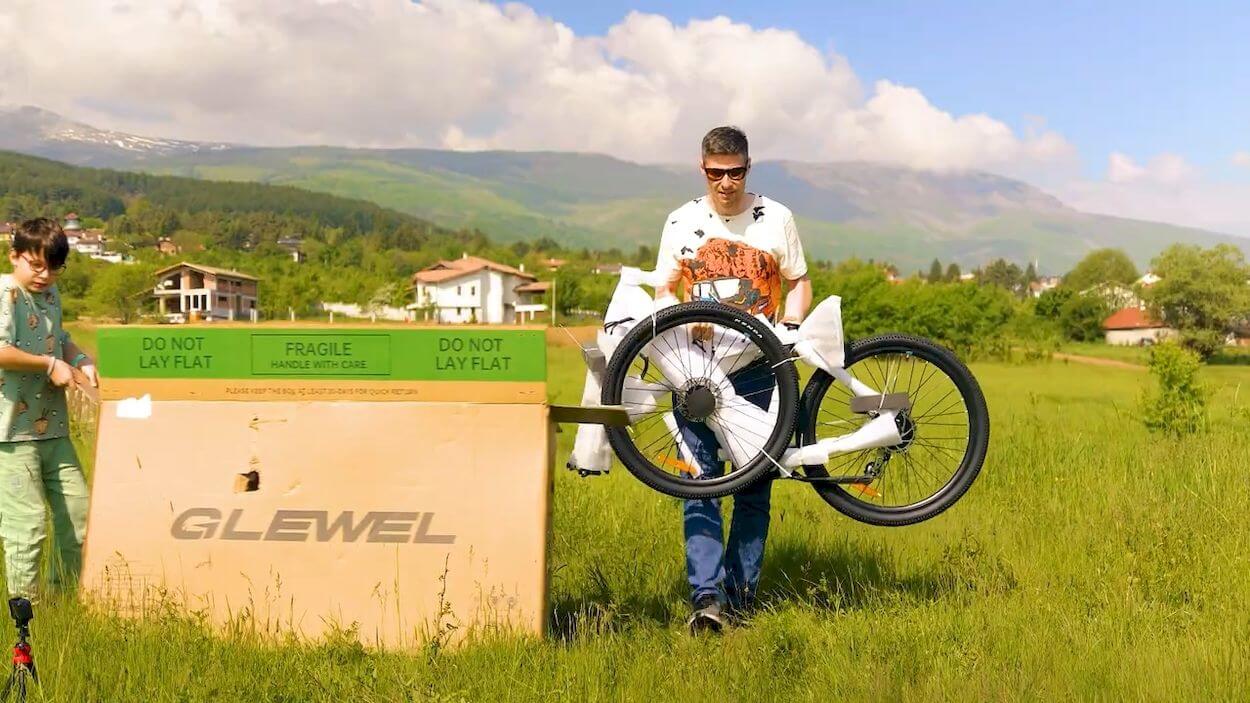 Remove the transportation parts from the front tire and carefully align the disc into its designated position. Once the disc is aligned, place both sides of the tire onto their corresponding locations on the fork. Make sure the front tire is securely in place before moving on.
The Glewel Glewer comes with a quick release mechanism for the front wheel, allowing you to remove it within seconds when needed. Familiarize yourself with the quick release system for future convenience.
Next, install the seat post and secure it in place. Then, attach the pedals to their designated sides. Double-check that both the seat post and pedals are firmly tightened before proceeding.
Attach the front light to the bike, making sure it's securely fixed to ensure optimal visibility during rides, especially in low-light conditions.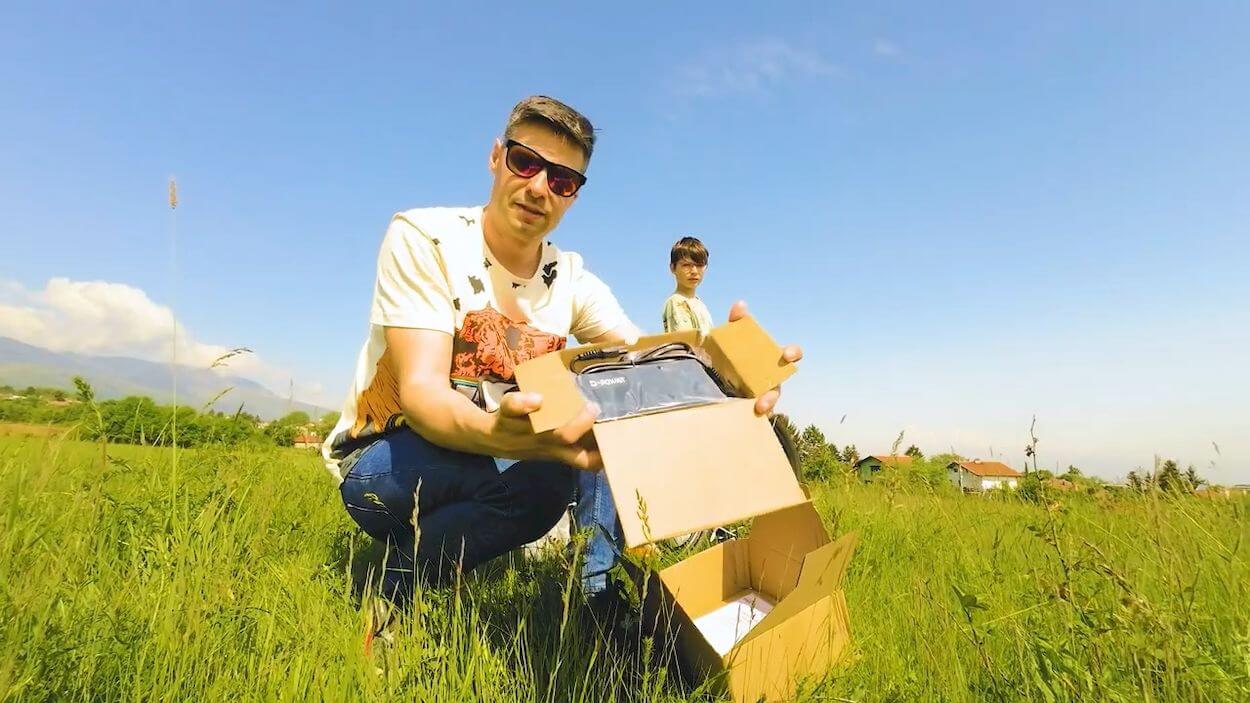 Before taking your Glewel Glewer for a ride, check the tire pressure. Proper tire inflation is crucial for a smooth and safe biking experience. Adjust the tire pressure as needed.
Though it may appear that the battery is inbuilt, it is, in fact, detachable. Familiarize yourself with the battery compartment and ensure the battery is correctly placed and connected before use.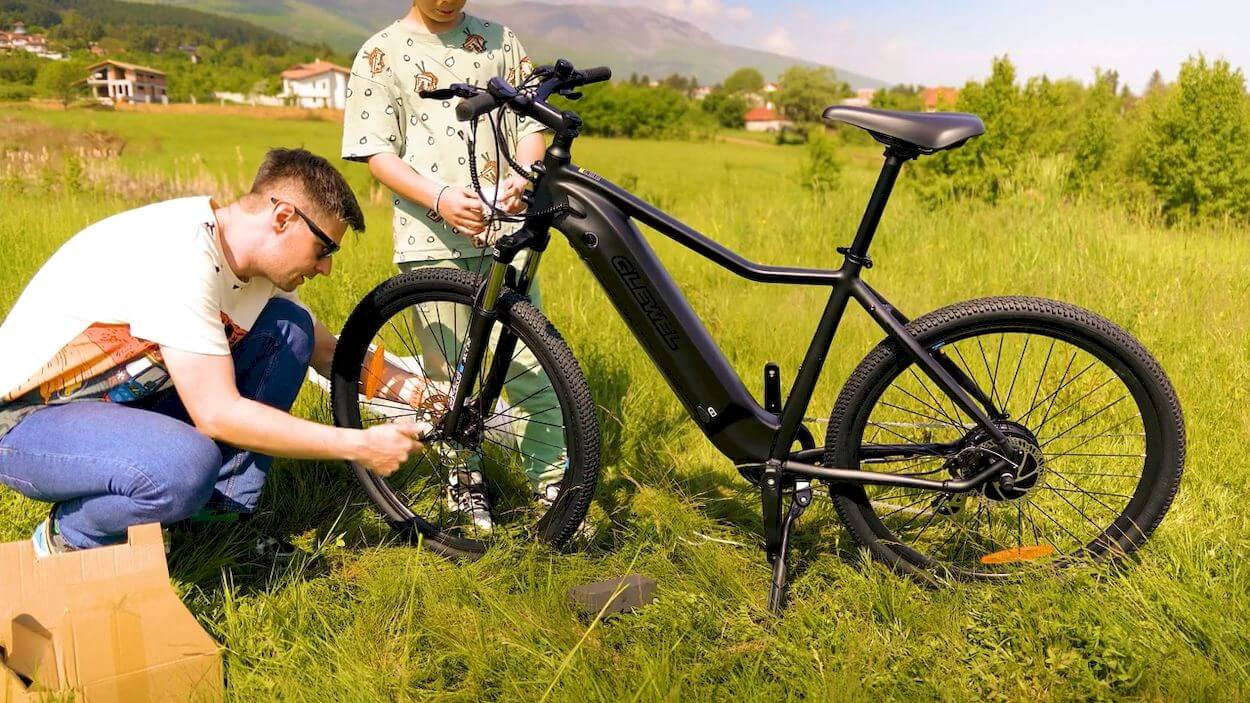 While finishing the assembly procedures, take a moment to admire the bike's elegant design. Notice how the cables are neatly routed inside the frame, giving the Glewel Glewer a sleek and streamlined appearance.
Congratulations on successfully unboxing and assembling your Glewel Glewer electric bike! By following the instructions and being attentive to the details, you've ensured a safe and enjoyable riding experience. Remember to perform regular maintenance and adhere to safety guidelines while using your bike. Now, it's time to embark on exciting adventures with your new Glewel Glewer!
Design and Build Quality
The Glewel Glewer is an all-terrain electric bike designed to accommodate riders between 160 centimeters and 2 meters 5 centimeters in height, making it a universal fit for a wide range of users. Let's take a closer look at its design and build quality. 
The frame of the Glewel Glewer boasts a stylish and modern appearance. While it may resemble a mid-drive motor-equipped frame, it actually houses a powerful 250-watt Hub motor. The design is sleek and well-crafted, giving the bike an appealing look. The build quality appears to be robust and durable, which is crucial for an off-road capable electric bike.
With a height range of 160 centimeters to 2 meters 5 centimeters, the Glewel Glewer caters to a broad spectrum of riders. This universal frame size ensures that almost anyone can find a comfortable fit, which is a significant advantage for potential buyers.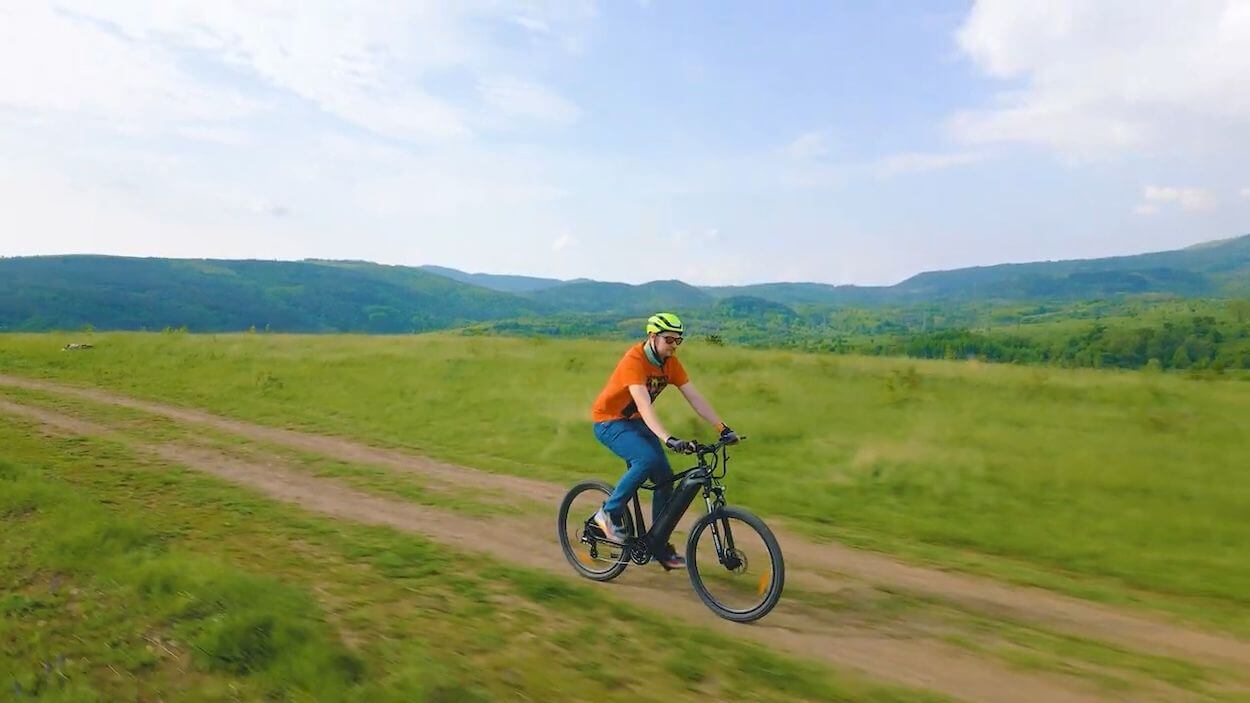 The bike's specifications are impressive, featuring a 562-watt hour battery, 5 grades of pedal assistance, and disc brakes for enhanced stopping power. The 27.5-inch candid tires are well-suited for all-terrain riding, providing stability and grip on various surfaces. The sound Royal saddle adds comfort during long rides, and the Shimano Ultegra shifting system ensures smooth gear transitions. The LCD smart display offers valuable information at a glance, and the kickstand provides practicality when parked.
Considering the powerful motor, battery capacity, and robust components, the Glewel Glewer's weight of around 24 kilograms is quite reasonable. While it's not the lightest e-bike on the market, the weight is well-distributed, ensuring a stable and balanced ride.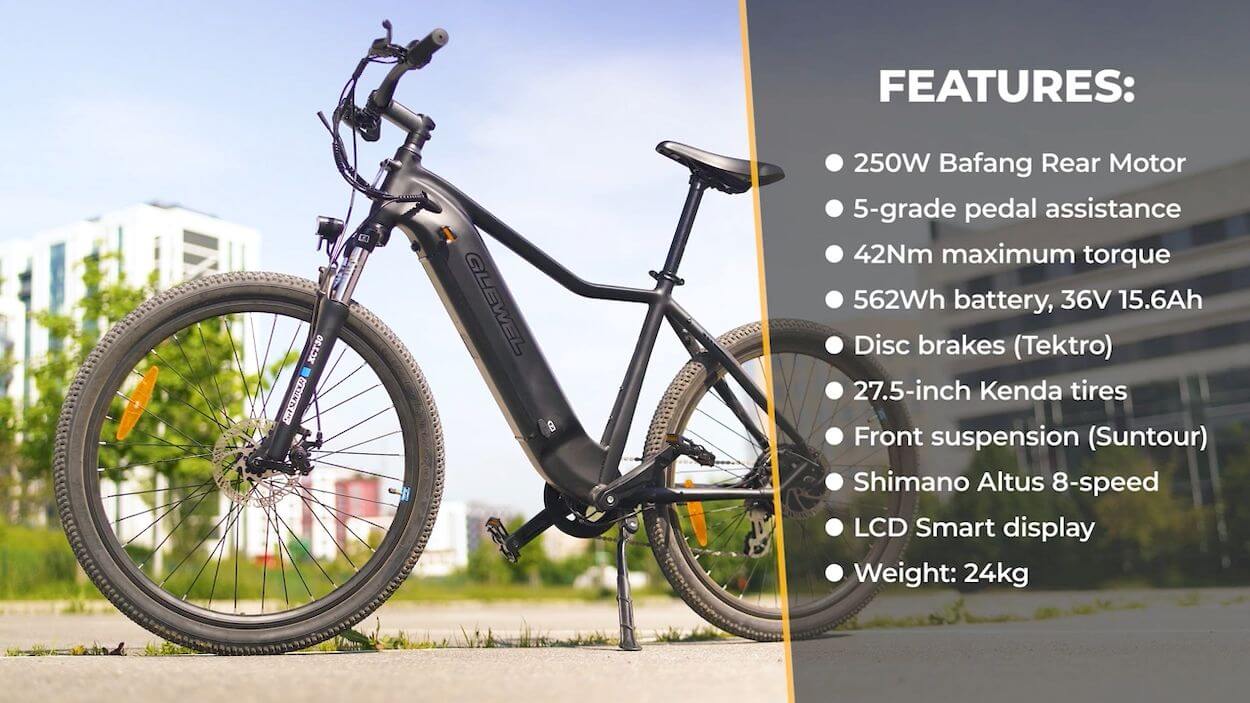 One minor concern mentioned is the handlebar, which some users find a bit too long. However, this is a relatively simple component to replace or adjust to suit personal preferences better. The overall handling and maneuverability of the bike are not compromised.
The bike features a front light that can be triggered from the control display. Positioned on the left side of the handlebar, the display provides essential information such as speed, assistance level, and battery discharge status. While the display is readable even in daylight, it could be improved to enhance visibility further.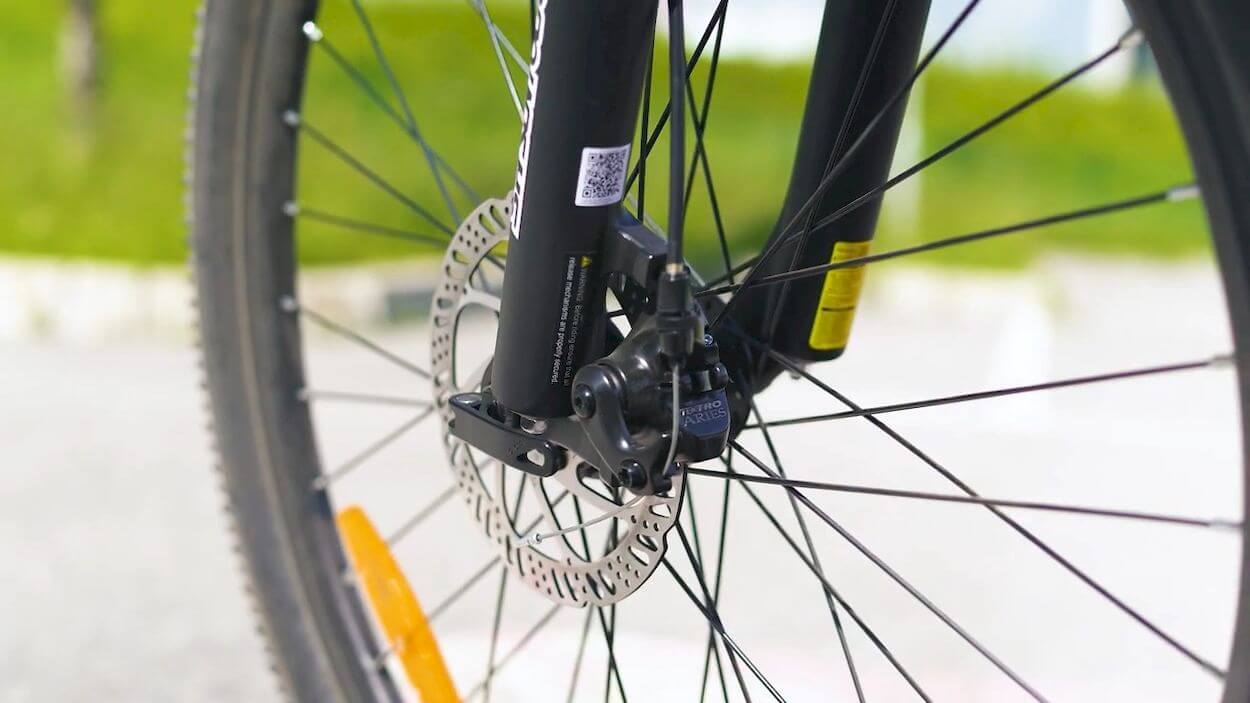 The front fork is a Suntour model, providing 63 millimeters of travel. While this is a bit less than the standard 100 to 120 millimeters seen on many modern shocks, it still offers sufficient support and comfort during rides. Proper maintenance of the fork will ensure it serves the rider well throughout their adventures.
The Glewel Glewer is equipped with double-wall rims, which are functional and sturdy. While they may not be premium, they get the job done and provide a reliable foundation for the bike's performance. The tires offer good traction, ensuring a stable and confident ride on various terrains.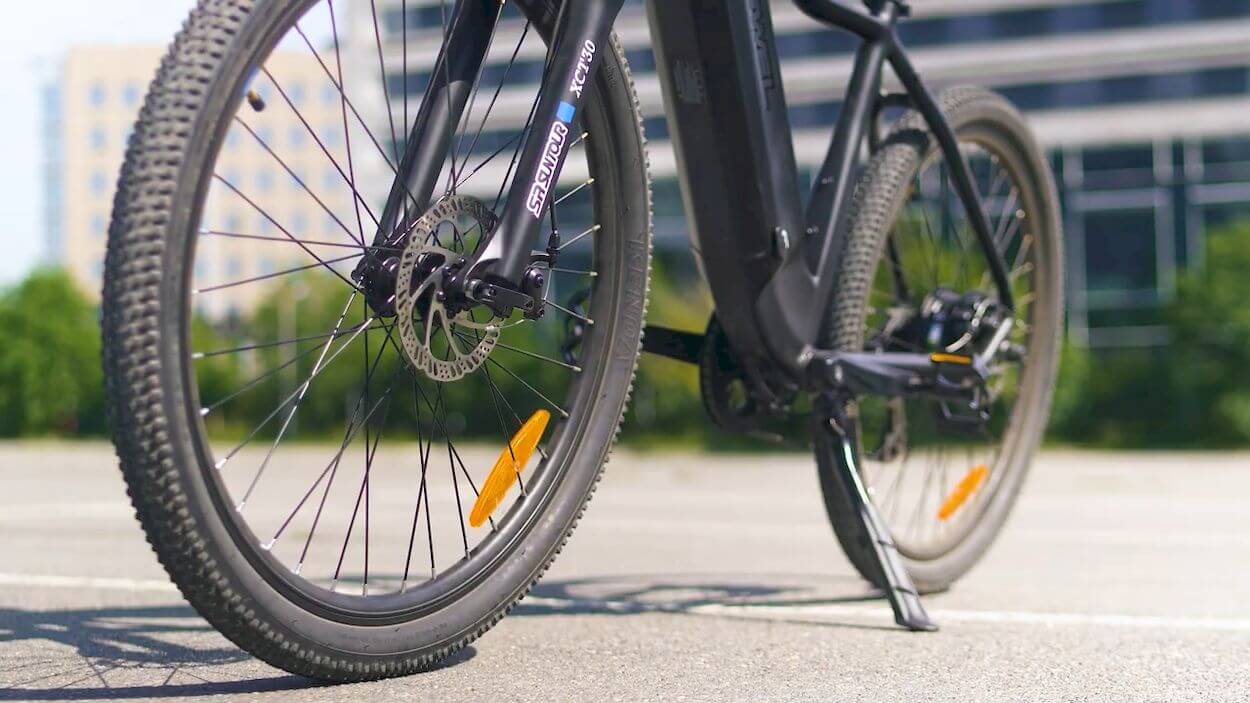 The Glewel Glewer electric bike impresses with its all-terrain capabilities, versatile frame size, and high-quality components. With a sturdy build and thoughtful design, it promises a comfortable and enjoyable riding experience. Whether you're commuting through city streets or venturing off-road, the Glewel Glewer is designed to handle it all with ease.
Power and Riding Experience
The Glewel Glewer is equipped with a rear hub motor with a power output of 250 Watts, sourced from the reliable Bafang brand. While some may argue that hub motors are becoming outdated and less competitive compared to mid-drive systems, the Glewel Glewer's motor still offers impressive performance.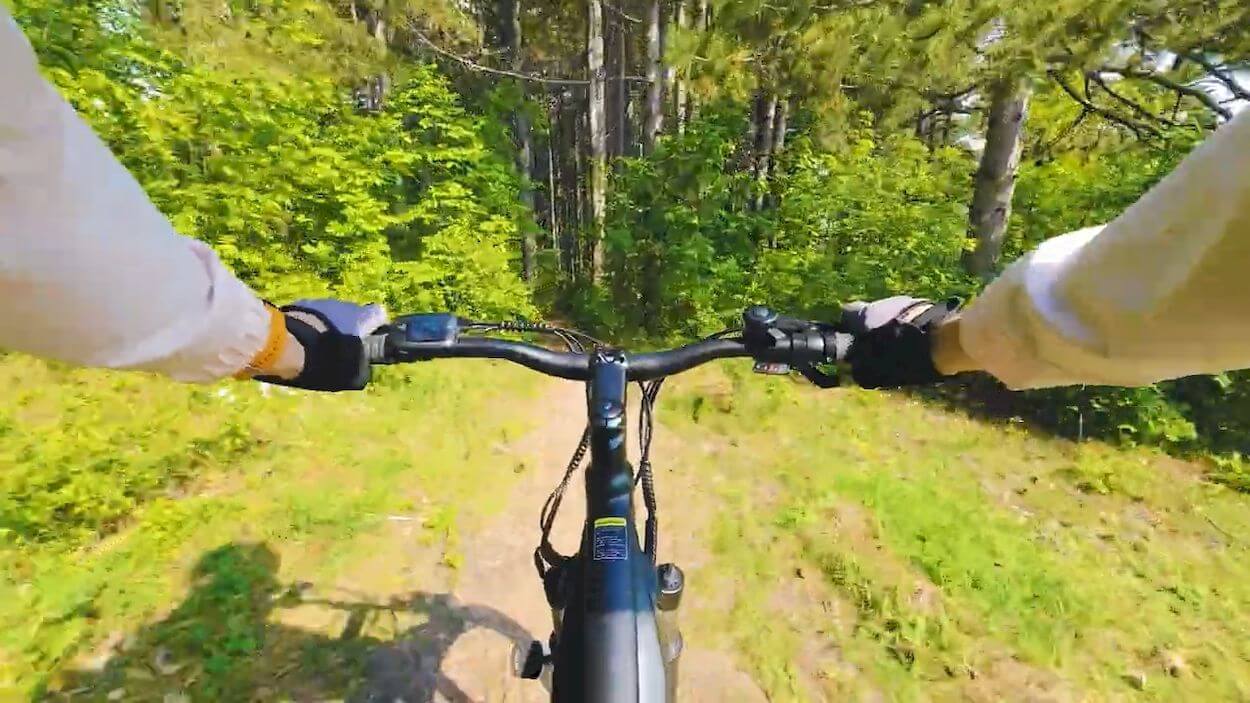 The motor's maximum output torque of around 42 Newton-meters provides excellent support during rides, especially when conquering hills or challenging terrains. The torque output ensures a smooth and consistent power delivery, making it a joy to ride the e-bike in various scenarios.
The five different levels of pedal assistance allow riders to customize the level of support they receive, accommodating individual preferences and energy requirements. Reaching the top assisted speed of 25 kilometers per hour is effortless, thanks to the motor's capabilities.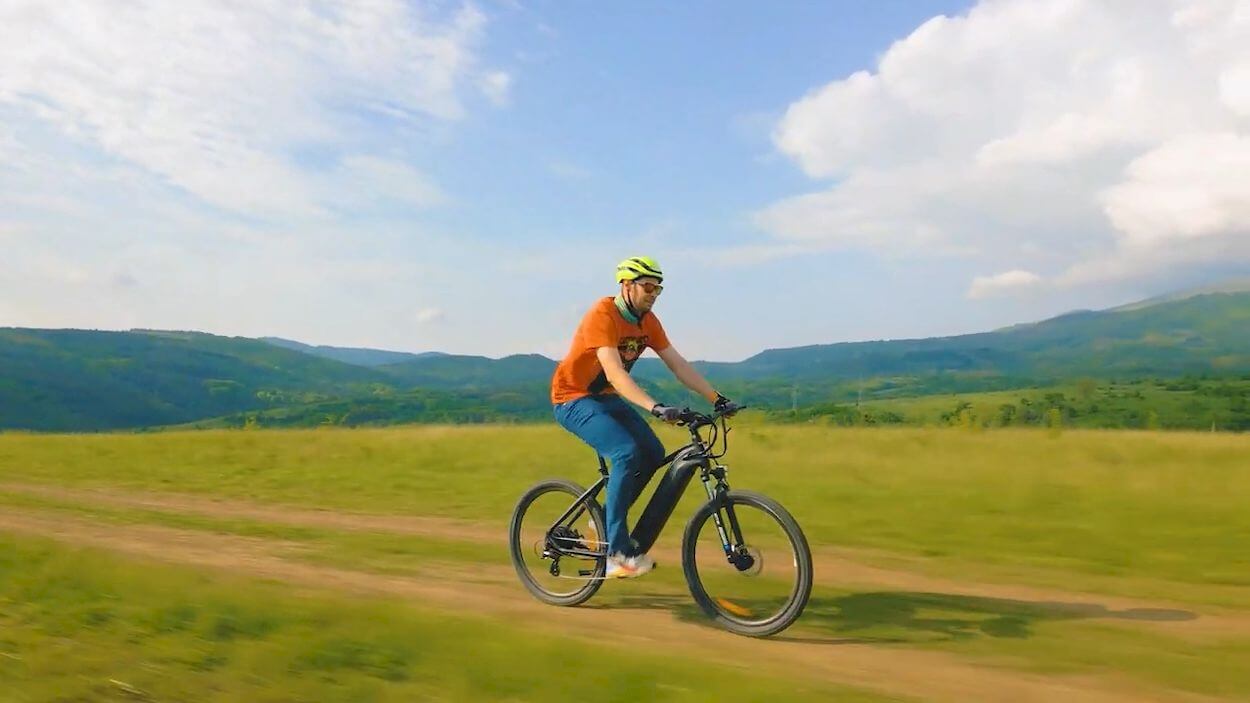 One notable feature is the responsive electronics of the motor. The assistance feels consistent and well-tuned, almost on par with motors equipped with torque sensors, which are known for their seamless and natural feel. The support provided by the motor doesn't suddenly drop out when reaching the maximum speed, offering a steady and enjoyable riding experience.
Regarding the front suspension, while it may not be the absolute best in its class, it is still a notable addition to the Glewel Glewer, especially considering its price range. Many Chinese or Polish e-bikes in the sub two-thousand-dollar category might have generic or no-name suspensions, but Glewel has made a better choice here.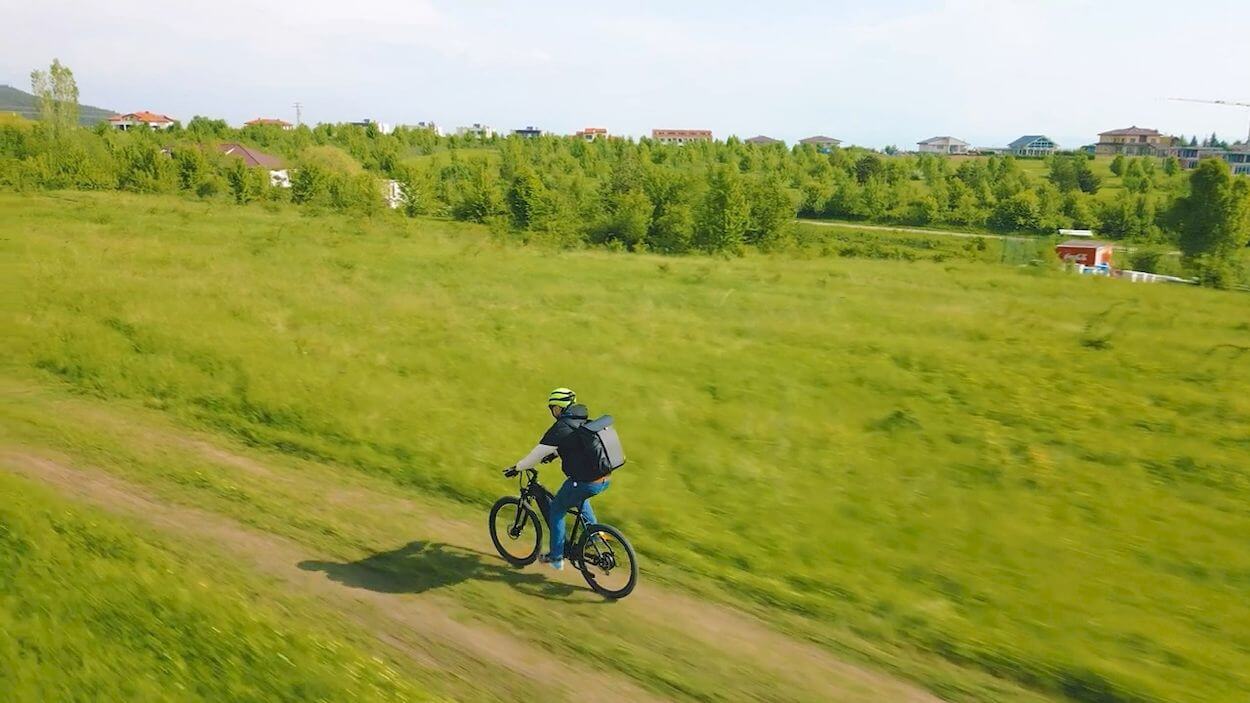 However, one aspect to consider is the weight distribution due to the rear hub motor. Some riders may feel slightly nervous about having more weight focused on the rear end of the bike. Weight distribution can impact handling, especially in off-road situations, but this is a characteristic commonly associated with hub motor e-bikes.
While officially there is no throttle option, some creative riders have found compatible add-ons to mount a throttle if desired. This allows for an additional way to control the motor's power output, providing more flexibility in riding styles.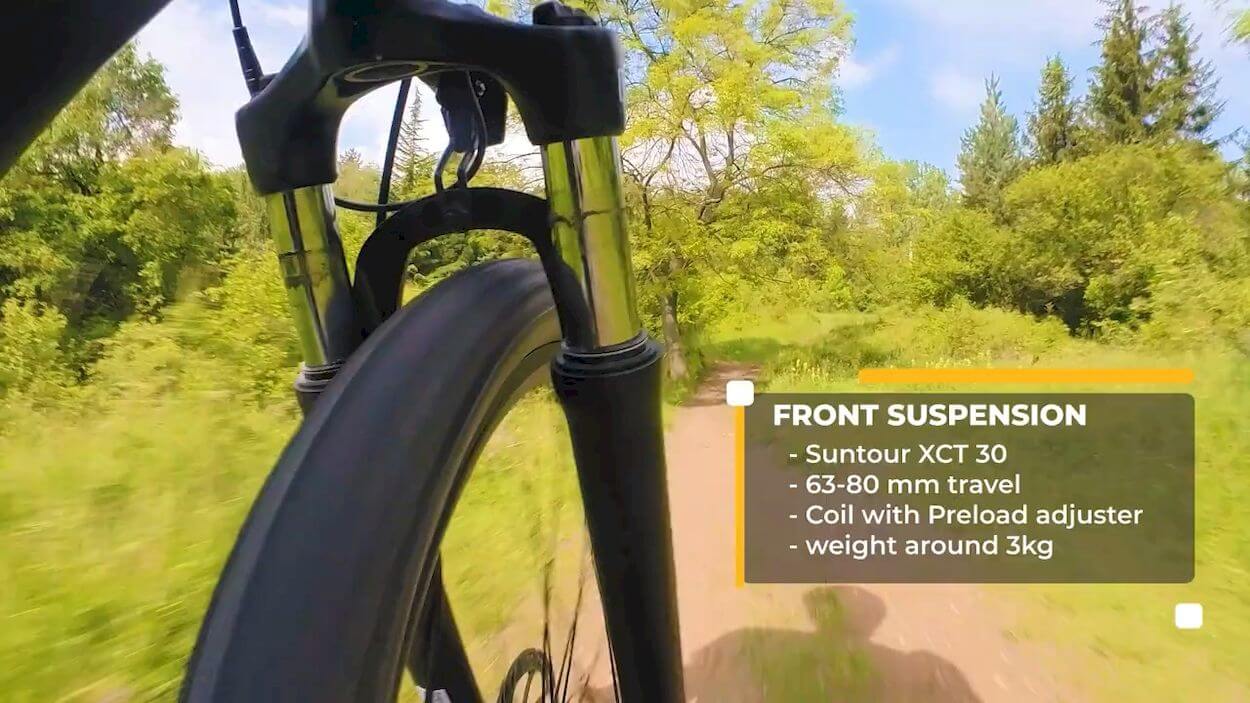 The brakes on the Glewel Glewer are functional and get the job done effectively. They provide reliable and consistent stopping power, ensuring that riders feel secure during braking maneuvers. However, some minor drawbacks include squeaking and vibrations caused by the metal pads. Upgrading to hydraulic brakes with mineral pads would likely enhance the braking experience further.
The bike features an 8-speed cassette managed by a Shimano Altus shifter, which is a step up from the basic Tourney model. This is a well-chosen component that allows for smooth and natural gear changes. The gear controls are conveniently located on the front right side of the handlebar, making it easy for riders to switch between gears as needed.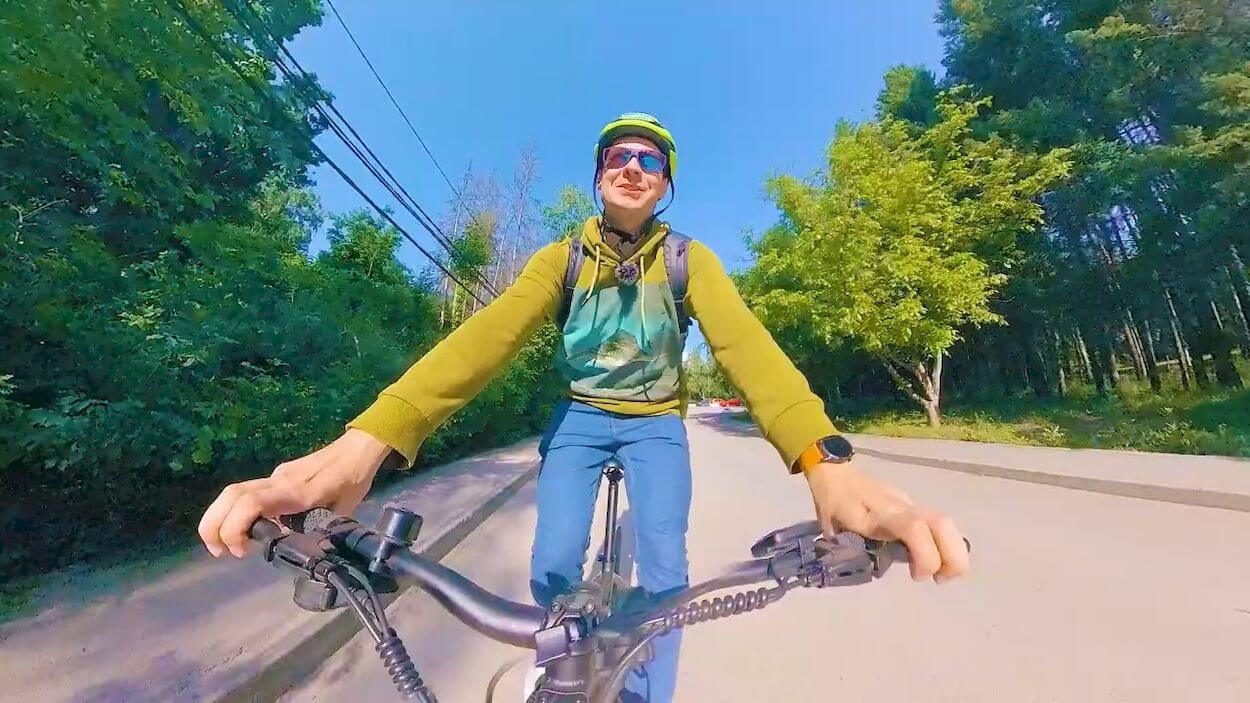 The saddle on the Glewel Glewer is designed for comfort, striking a balance between stiffness and softness. It allows for adjustments in terms of height, and there are marks to help riders find their preferred settings easily. The overall comfort level is acceptable for most riders.
The Glewel Glewer is a reliable and functional electric bike, offering a smooth riding experience with its decent tires, reliable brakes, and well-chosen gears. While some components, like the front fork, may not be at the highest end of the market, they still deliver satisfactory performance for the bike's price range. Overall, the Glewel Glewer is a suitable choice for riders looking for an affordable and practical electric bike with good performance on various terrains.
Battery and Range
The Glewel Glewer is equipped with a sizable 562-watt hour battery, which is a notable feature that ensures an extended riding range, making it suitable for long excursions and adventures.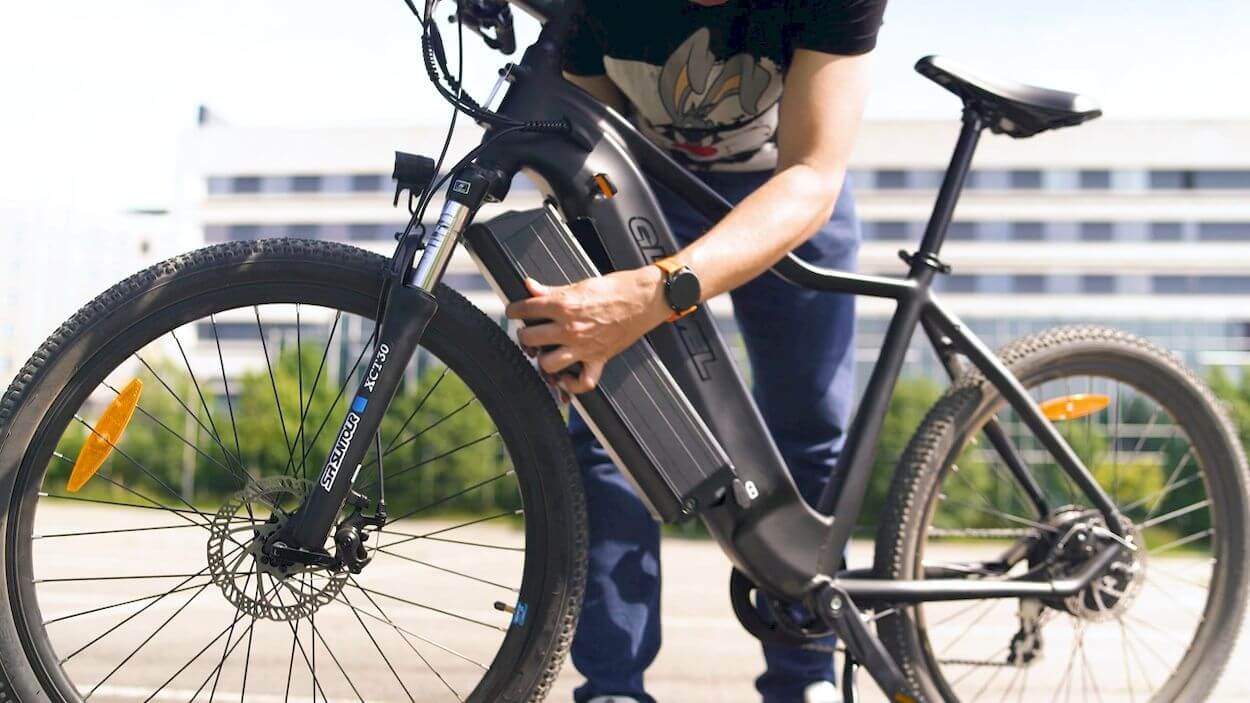 In perfect conditions, the battery can provide support for up to 85 kilometers, which is impressive for an e-bike in this price range. However, it's essential to consider real-world conditions and riding styles, which can affect the actual range. During testing, the bike's range was found to be somewhere between 50 and 70 kilometers, which is still quite commendable, especially considering that off-road terrains traditionally require more power.
The ability to detach the battery and recharge it separately is a practical and convenient feature. This means you can bring the battery indoors for charging, even if the bike itself is stored elsewhere. It also allows you to have a spare battery if needed for longer rides without having to bring the whole bike to a charging station.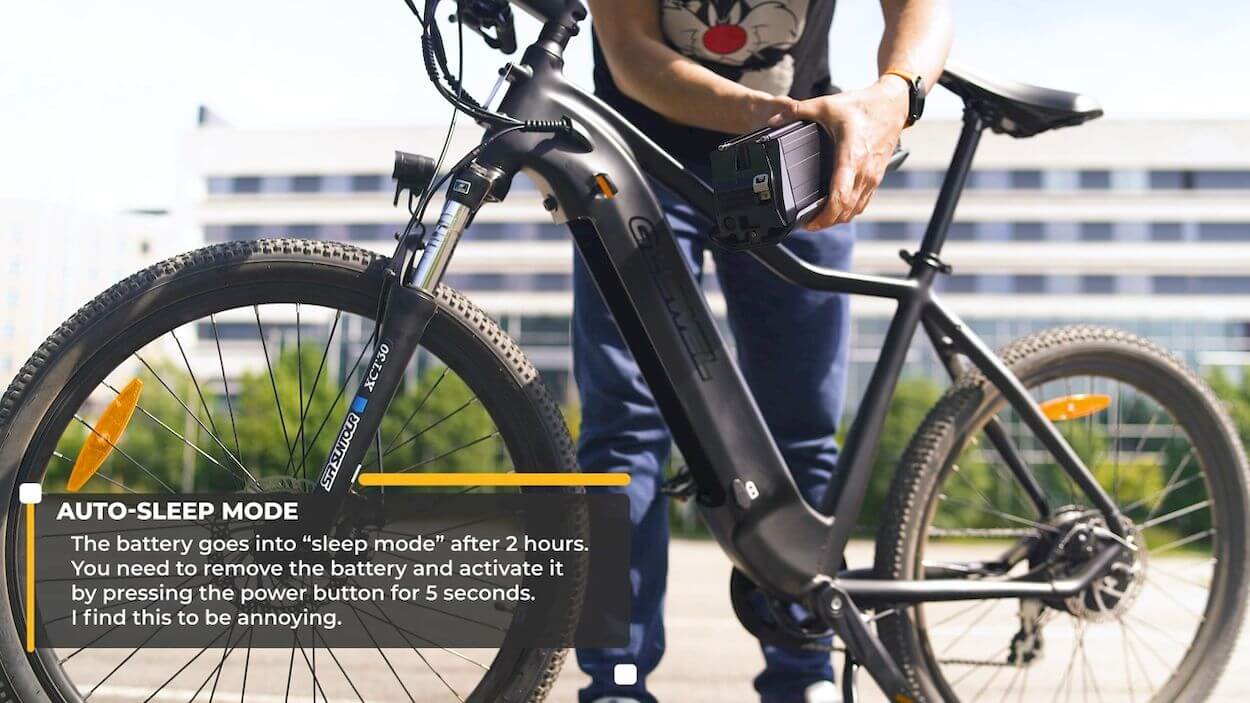 Another noteworthy feature is the special sleep mode that activates after 2 hours of inactivity. The sleep mode helps conserve battery power when the bike is not in use. To wake the bike up from this mode, you'll need to press the power button on the battery for 5 seconds. While this may be an energy-saving measure, some users may find it cumbersome to press the button each time they want to use the bike, especially if they need to use a key for this purpose.
Conclusions
The Glewel Glewer electric bike impresses with its well-assembled components, delivering impressive performance. However, there are a few areas that could be improved upon: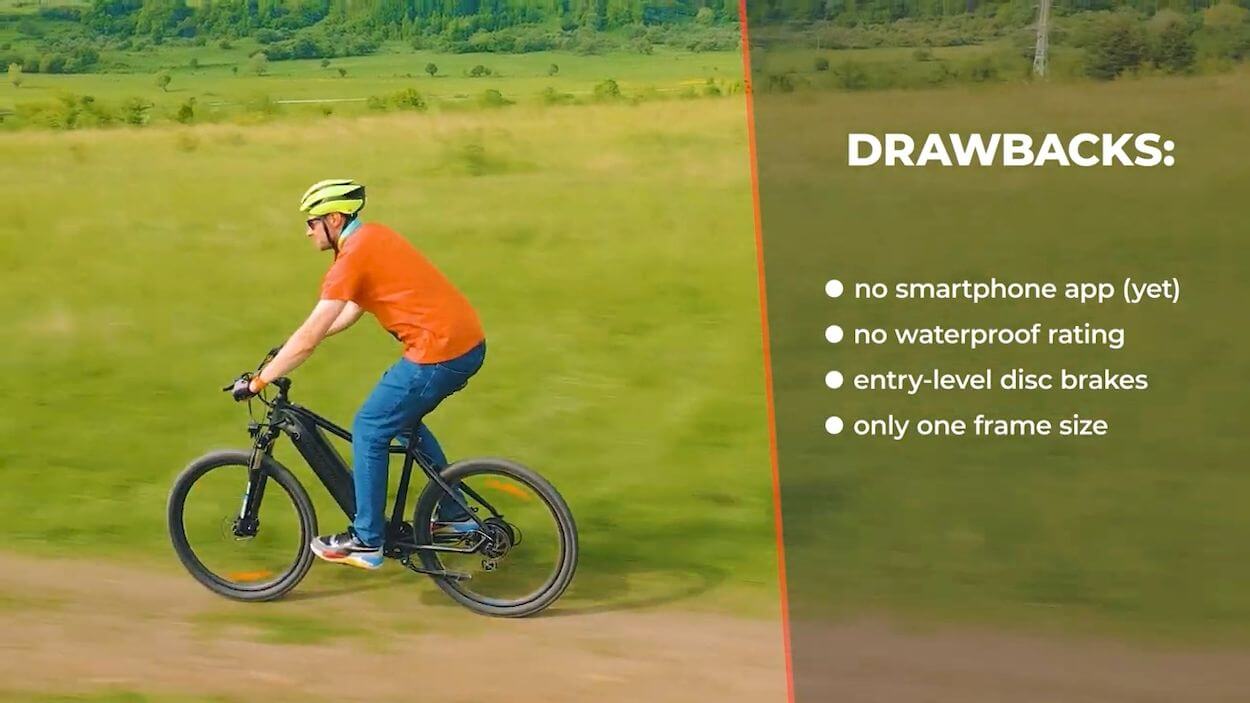 The absence of a smartphone app for the bike's controls and settings limits the convenience and customization options for riders.

While the brakes work fine and are reliable, the inclusion of hydraulic brakes with mineral pads could greatly enhance the braking experience, reducing squeaking and vibrations.

A waterproof rating for the bike's components would provide added protection, especially during rides in wet or rainy conditions.

The absence of fenders could be inconvenient during rides in muddy or wet environments, as it may lead to splashes and dirt on the rider and bike.

Offering multiple frame sizes would cater to a broader range of riders, ensuring a more comfortable fit for different body types.
Despite these areas for improvement, the Glewel Glewer impresses with its marvelous motor performance, offering almost a rear hub motor feel with a torque sensor. The overall performance is commendable, especially for an all-terrain e-bike.
Considering the competition in the European market, where other e-bikes with mid-drive motors and hydraulic brakes are available at a lower price point, Glewel should reassess its pricing strategy for the Glewer model. While the bike is wonderful in its design and performance, offering a slightly lower price could enhance its overall value and competitiveness in the market.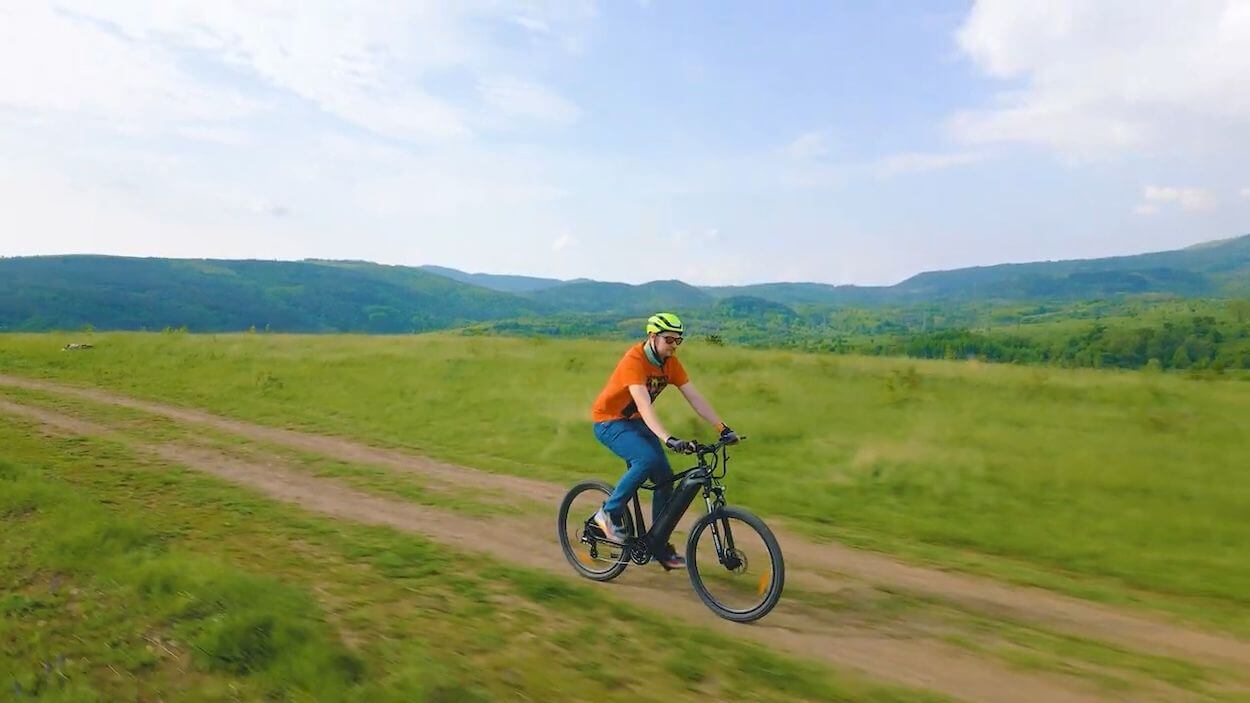 So, the Glewel Glewer is a well-designed electric bike with impressive components and performance, despite a few areas that could be improved. For riders seeking a reliable and capable all-terrain e-bike, the Glewel remains a compelling option. However, potential buyers should consider the available alternatives in the market to ensure they are getting the best value for their investment.
Alternatives of Glewel Glewer