Eleglide has experience in the field of electromobility, and the retailer Geekbuying has helped make their scooters and bicycles well-known. We put their popular fatbike variant, the Eleglide Tankroll, to the test. It has a number of positive traits, but it also has more unfavorable ones. However, it has a very high quality of workmanship and a nice looking design.
We really enjoyed driving on the pre-owned, high-quality Panaracer tires since they provided comfort through shock absorption even when the tires were thick, so no terrain would be an issue for the Eleglide Tankroll. Of course, the ability to fold is a bonus, as is the replaceable battery that can be charged anywhere.
| | |
| --- | --- |
| Brand: | Eleglide |
| Model: | Tankroll |
| Color: | Black |
| Net Weight: | 31kg |
| Unfolded Size: | 1890 x 660 x 1190mm |
| Recommended Rider Heights: | 165-200cm (5.42ft-6.56ft) |
| Max Load: | 120kg |
| Max Speed: | 25km/h (Can be adjusted to 32km/h) |
| Max Range: | 65-70km (Assist Mode) |
| Waterproof Level: | IPX4 |
| Material: | Aluminium Alloy (AL6061) |
| Braking System: | Front & Rear Disc Brakes + Auto Power-off Design |
| Max Instantaneous Power: | 740W |
| Max Output Torque: | 57N.M |
Eleglide Tankroll: Design and Build quality
The Tankroll from Eleglide was delivered undamaged and in good packaging. Beginners will undoubtedly appreciate the thorough instruction booklet, which clearly and visually explains how to build the entire body. We put it together in a matter of minutes, and everything worked as it should have. A lock, an axle for storing the wheel, a 3A charger with an EU connection, and a set of assembly-related keys are also included in the package.
Eleglide Tankroll has an aluminum frame with a 200kg maximum weight capacity, total dimensions of 1890 x 660 x 1190 mm, and a 31kg weight very few take into account the kind of bicycle. The adjustable seat's minimum height from the ground is 89 cm. Since it is IPX4 certified (direct water splash protection), it can even be used when it rains.
Because the battery in the frame could be harmed in this way, we advise every new owner to take this precaution, backing it with foil. On the other hand, it is quite regrettable that the bike was offered for sale in this manner by the manufacturer.
You will undoubtedly consider looks while selecting a bike. It has created the Eleglide Tankroll for us in a really attractive design, and in addition to the red variant, there is also a yellow version available. The wheel frame also features the red/yellow color scheme, and when combined with the black body, this design works quite well. Additionally, high-quality parts like Japanese tires, Zoom brakes, and Shimano gearbox may be seen.
The backlit LCD display has a secret menu where you may alter various parameters to tailor the trip to your specific requirements, and it displays everything in a sizable font.
Eleglide's electric bicycle stands out from the competitors, especially with its superior tires that come straight from the factory. It is made of thick 4-inch Panaracer tires from Japan, which even have kevlar reinforcement inside the frame, or heel. This makes them endure a lot longer, and none of the rivals provide such a standard.
The grabs are shaped to have the best tilting capabilities and can firmly hold even when turned. Although movements with such thick tires are not the most comfortable, good Panaracer tires try to make them as comfortable as possible. The price at which they are sold, up to €80 for one coat in neighborhood shops, also serves as a sign of their excellence.
You will also like the presence of hydraulic brakes with 160 mm discs that bear the Zoom name. The brakes on this bike performed admirably for us and kept us from falling off in any circumstance.
Eleglide Tankroll: Motor and Driving
A 750W motor from the Chinese company Bafang, which is already well-known in the electric vehicle industry, is installed in the back wheel. As a result, we can rely on high-caliber and reliable performance, which was also supported by our fast test. The big stand is obvious when you look at this machine, which is necessary for such a large bike. The front fork can be locked, but the rear shock absorber cannot be altered in any way. Because the rear shock absorber is only rated for a maximum weight of 80 kg, which was plenty for us, it will likely be essential to consider a stiffer rear shock absorber if you weigh more than 80 to 85 kg.
The technical specifications are available to anyone on the seller's website, but the driving experience is clearly what matters to the customer. The main drawback of the Tankroll is its excessively long stem (around 90 mm) and short handlebars. For us Europeans, the Chinese didn't quite hit the mark on the dimensions. The position on the bike is rather awkward, and because of the long stem, we were far in front with our hands and too low, which is really painful after a long ride and makes the back feel later.
A shorter stem, which is readily available at any typical bicycle shop and which we heartily recommend, can, however, alleviate the problem. You'll have to get used to the fact that the handlebar grips are not the nicest and that the one on the right side is a little bit narrower due to the throttle. Additionally, broader handlebars with a higher raise would be preferable.
Because of how effectively the tires grip the pavement, we felt confident tackling bumps more forcefully in more difficult terrain. We have no major complaints because the brakes operate flawlessly. Shimano's 7-speed transmission is sufficient for both faster driving and cycling uphill.
There are three driving modes available: manual, electric, and assistance. Since the bike lacks a torque sensor, the electric motor's assistance isn't entirely smooth, but it's not awful either. Turning the handlebar-mounted throttle engages the bike's solely electric drive, which has a narrower grip and less secure handle retention.
The seat is not the softest; rather, it is a sportier item. However, this is more of a matter of personal opinion since each rider has different preferences. We would replace the front light if we frequently cycled at night, and the absence of a rear light – a rear reflective light would be adequate in this case is the only drawback.
Eleglide Tankroll: Battery and Range
The 10Ah battery capacity, which results from the electric motor's untapped potential, is undoubtedly a drawback. The battery has a voltage of 48V when it is fully charged, giving us a total power of 982W. The bike can manage that amount of power at its maximum, leaving more than 500W available. Even though the rider weighed 80 kg, we still managed to reach the bike's top speed of 32 km/h, so it's not horrible, but we could have gotten a bit more power out of it.
There are the aforementioned three driving options, which naturally impact the range. The help mode allowed us to travel for about 50 kilometers. The battery has a 100 V at 54,6% voltage. Given that it relies on the terrain, the rider's weight, the weather, and other factors, determining the range of an electric bicycle like this is exceedingly challenging and inaccurate. As a result, your mileage calculations may differ greatly.
Eleglide Tankroll: Conclusions
We were pleasantly delighted by the Eleglide Tankroll's frame design and the high-quality parts it used. We must emphasize the bike's performance (even when not fully utilized), speed, and premium Panaracer tires. It is clear that a folding bike is not appropriate for challenging downhill terrain; rather, it is better suited for smooth offroad where bumps and hops won't affect the folding mechanism.
This is undoubtedly the most popular electric fat bike in comparison to its rivals, so if you're considering one from China, be sure to go with the Eleglide Tankroll.
Alternatives of Eleglide Tankroll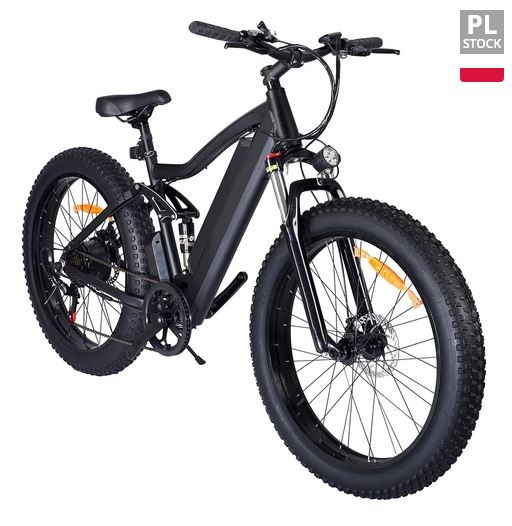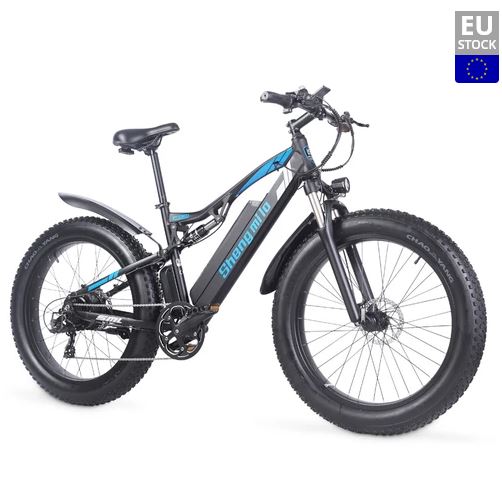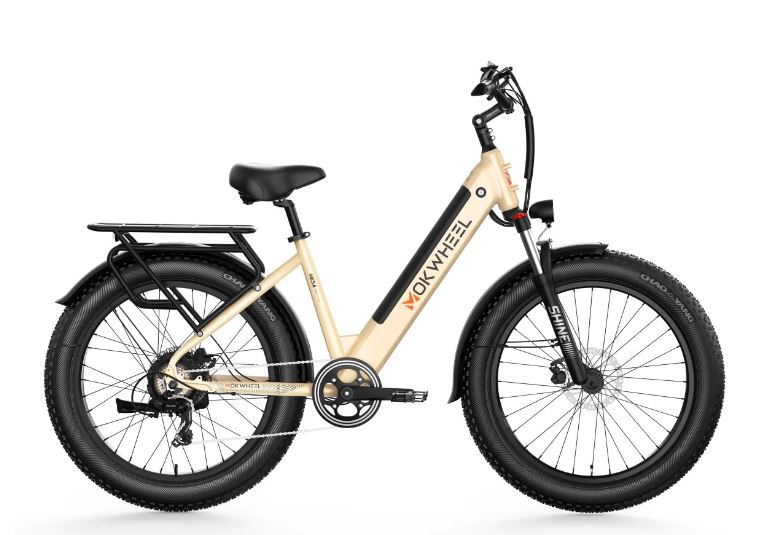 Video review of Eleglide Tankroll