The Cyrusher Kommoda is a fantastic new product on the market, no matter what your ebike purchasing goal is, whether it be for commuting or adventuring. Cyrusher is currently deducting $200 from the asking price, making this fat-tire beauty available for $2,199.
Use the coupon code KU100 for an additional $100 off the cost if you're looking for an adventure for two.
The Cyrusher Kommoda resembles an e-bike version of a person who dressed themselves in the dark. It resembles a little bit of every e-bike model now on the market. Nothing actually fits, but damned if this strong e-bike can't manage to do it in a fantastic way!
It appears as though the dual-crown suspension fork was taken from a motorcycle. Mountain bike, thanks to the complete suspension. However, the tires are only available in a modest 20′′ size, which is much more typical on electric moped-style e-bikes. The big tires give it that all-terrain flair.
Depending on your needs, Cyrusher is a wonderful ebike brand with many alternatives. We recently tested the All-Terrain XF900, so we were eager to test out the Kommoda. In order to empower people of any age and ability to ride to their heart's content, this firm was formed in 2014.
Because of the Kommoda's smart design, installation is made simple in two ways thanks to the step-through feature and fat tires. Any rider can take a seat on the comfortable seat and peddle across the city or over hills.
For a comprehensive review of this ebike, watch the enlightening YouTube video down below. Continue reading for more details on the specs and features!
Motor
750-watt High-Speed Brushless Motor
Battery
48 volt 14 amp-hour
Max Load
330 lbs (150 kg)
Range
50 miles (80 km)
Rider Height
5'1" ~ 6'2" (155cm ~ 190cm)
Included
Battery, charger, air pump, assembly toolset,
assembly guide, battery manual, user manual, free stickers
Tires
Chaoyang 20" x 4" puncture-resistant fat tires
Spokes
12-gauge stainless steel
Saddle
Breathable ergonomic sport cushion seat
Seat post
33.9mm /Adjustable height
Crank
170MM forged 52T alloy dual-sided aluminum
Rear Derailleur
Shimano SL-TX50-7R, 7-speeds
Throttle
192 Star-Union Half twist throttle
Front Light
250 lumen LED
Bike Weight
66 lbs (30 kg) / 74 lbs (34 kg) with battery
Bike Dimension
Height 2'6"-3'6" (80-110 cm) / Length 5'.4" (166 cm)
Total Payload Capacity
330 lbs (150 kg)
Cyrusher Kommoda: Design and Build Quality
A little bit of everything seems to be provided by the Cyrusher Kommoda. To let some personality shine through, this step-through, fat-tire rig is available in four different color schemes: orange, white, blue, and gray. Even better, the tires' rims will match this color selection, which is a nice feature that not many other brands offer.
I'd say it's essentially a comfort cruiser e-bike if I tried to take a step back and get a broad perspective. The relaxed riding posture, large tires, and height, adjustable handlebars all contribute to a comfortable ride. The bike weighs 66 lbs. without the battery and 74 lbs. with the battery. No more than 330 pounds should be carried overall.
If the wide tires and the soft saddle weren't enough to ensure you had a comfortable ride already, they certainly do. When you strike a bump while still in the saddle, your spine won't be shocked.
There is only one size available for the Kommoda, and riders between the heights of 5'3″ and 6′ can use it. Riders with inseams between 24″ and 34.5″ can use the bike.
In addition to serving the most important purpose—having fun—the Kommoda is also outfitted with a rear baggage rack that is included with the purchase.
The handlebars were beautifully constructed for convenience and comfort. They have grips with palm rests and a stem that can be adjusted to raise the handlebars to your preferred height. Additionally, two accessible buttons have been added to the left side of the vehicle to regulate the headlight and a horn that will alert vehicles, pedestrians, and cyclists to your presence.
However, it's interesting to note that the tires only have a 20-inch diameter, giving the vehicle a considerably more agile ride and a lower center of gravity. You really get a comfortable and friendly experience on a bike that is made to fit a wide spectrum of riders when you throw in the step-through geometry of the frame.
On the other hand, Cyrusher didn't hold back when it came to using more power in the electronics. The corporation hardly ever does, in reality. I've reviewed a number of Cyrusher products, and they all share the same trait: the corporation enjoys excess.
Cyrusher Kommoda: Motor and Driving
In this instance, the 750W motor, which is capable of producing 1,000W of peak power, may launch you into the air swiftly. I quickly hit 28 mph with either a twist of that half-throttle or using the greatest level of pedal assistance, despite the fact that they claim speeds of up to 25 mph are achievable.
Full-suspension e-bikes are pricy, to start. Simply put, they need stronger frames, not to mention the cost of the front suspension fork and rear suspension linkage. In this situation, neither of the designs are of the highest caliber, yet they both function admirably for this kind of leisure use.
The rear hub brushless motor generates 750 watts of maximum power and 80 Nm of maximum torque. There are five degrees of pedal assistance and a cadence sensor. When overridden under the advanced settings, the Kommoda may go at a speed of 26 mph on the throttle alone. It may be set to a top speed of 20 mph, which qualifies it as a class 2 electric bike. Make careful to abide by all local laws and ordinances.
To guarantee both the dependability of parts and the safety of riders, Cyrusher uses components from well-known bike brand names. We're evaluating the Shimano 7-gear shifter and the Shimano Tourney derailleur with a barrel adjustment for the Kommoda.
It sports a big 52 teeth chainring and a 14-28 tooth freewheel. The braking force is provided by Zoom 180mm twin hydraulic disc brakes. Additionally, applying the brakes will immediately turn off the motor.
We mean it when we claim that this bike has fat tires. The Kommoda sports 20 x 4-inch Chaoyang puncture-resistant tires. They work well on pavement with potholes as well as sand, snow, and gravel.
This perfectly compliments the outstanding 110mm travel motorcycle-style spring suspension front fork with preload adjustability. Any divot in your path is no match for the Kommoda's comfortable riding features when combined with a rear spring suspension.
Cyrusher Kommoda: Battery and Range
What if I wanted even more battery? No doubt. Additionally, some models from Cyrusher come with even bigger 17Ah batteries. However, the integrated battery in this case has a size restriction before you run out of room in the frame.
The 672 Wh battery is designed for a range of up to 50 miles (80 km), but the manufacturer acknowledges that you can easily halve that range if you frequently use the throttle. During my testing, I was definitely a throttle fan, but 14Ah of battery on a 48V system still provided me with plenty of range. It's fantastic to see 14Ah become much more common in a sector where 48V 10Ah batteries still appear to be in plentiful supply.
Cyrusher Kommoda: Conclusions
Anyone seeking for a dual-suspension ebike may expect the Cyrusher Kommoda to quickly rise to the top of the field. No matter what adventure you want to embark on, the big tires, step-through frame, and dual-suspension features will keep all riders comfortable. Plus, it has a distinctive appearance like other Cyrusher ebikes, which is sure to draw attention.
Check out some of our favorite accessories that can be added to most brands if you want to personalize your electric bike!
In spite of the fact that this isn't the best offer available, it is one of the few for a full-suspension step-through cruiser. And because there is a growing need for this kind of simple-to-mount, simple-to-ride e-bike that combines the upright geometry of a cruiser bike with the comfort of fat tires and full suspension, this kind of e-bike is rising in popularity.
The Kommoda is a mystery—and not an inexpensive one, either. You'll have fun all day long if you can afford to pay to play, though!
Alternatives of Cyrusher Kommoda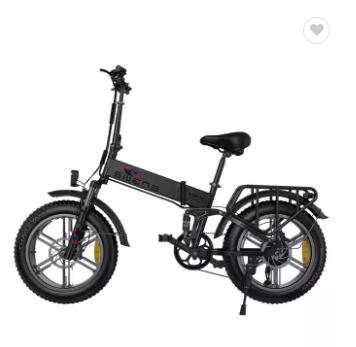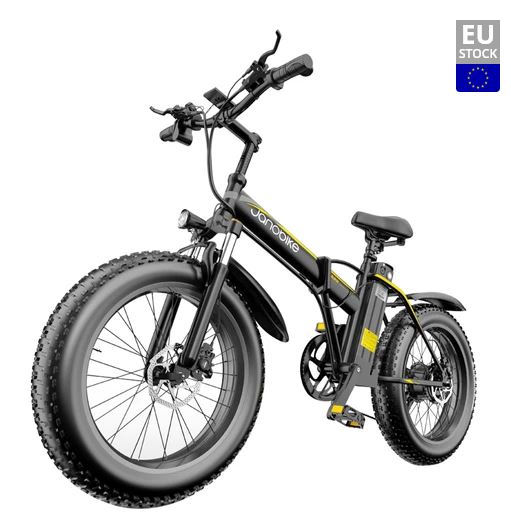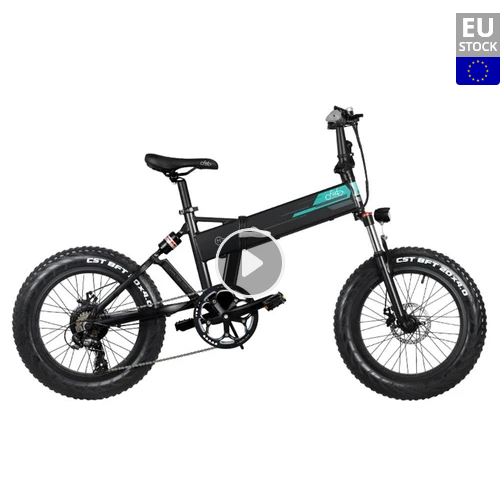 Video review of Cyrusher Kommoda