I have already tested the Eleglide M1 Plus electric bike, which you can read at the link here. But today I want to test the standard version of Eleglide M1. Let's compare them and find out their main differences.
After reviewing a number of electric scooters, we continue to focus on aided mobility by introducing you to Eleglide's newest creation, the pedal-assisted bicycle M1 model. After two weeks of intense use with this bike – an Eleglide brand that is making its global premiere on Geekbuying, I'm ready to share my impressions with you.
If this is not your first experience with one of these vehicles, everything you would expect to find in the box of the Eleglide M1 will be extremely familiar to you.
| | |
| --- | --- |
| Material: | Aluminum Alloy Manual Smooth Welding Frame |
| Size of Frame: | 27.5" x 17" |
| Suspension: | Hydraulic Damping with Lockout |
| Motor: | 250W (Rated Voltage 36V; Ins Max Power 500W; Max output torque 45N.M) |
| Maximum Speed: | 25 km/h |
| Battery: | 36V 7.5Ah |
| Max Range: | 30 km (Electric mode); 65 km (Assistant mode) |
| Charger Output: | 42V 2A DC |
| Charging Time: | About 4.5 hours |
| Derailleur: | Shimano Gear 21 speeds(Front 3* Rare 7) |
| Gross Weight: | 27KG |
| Net Weight: | 21.3KG |
| Unfolded Size: | 1790x680x1041mm |
| Package Size: | 1480x770x240mm |
| Length of Handlebar: | 680mm |
| Height of Saddle (from the ground): | 33"-40.5" |
Eleglide M1: Design and Build quality
As I stated earlier, in my situation, it basically simply boils down to changing the steering wheel, saddle, front wheel, fenders, and brakes. The gears turn as quickly as gold. We can mount the lever separately. As a reminder, if there is a throttle or lever, it is not a bicycle. As long as we drive safely, almost anyone notices it.
It is absolutely wonderful, and the bike immediately liked it! When we stop along the way, it immediately causes a lot of concern because it always appears to be a much more expensive model, and you really adore it! The interlocutors are rather startled when they hear the pricing (knowing the average electric bike) as well. Can you really get an electrician for so little money? However, from whence did you download? How could it get here in just two days?
The size of the battery and the hub-mounted motor are what set this bike apart from other non-electric models. Nobody will actually know that we have an electrician if we remove the battery.
Of course, we can immediately charge the battery, both while it is still attached to the bike and after it has been removed, allowing you to leave the bike at the bottom and carry the battery up for charging. In particular, if you have a shallow elevator like we do, the battery is a really good alternative because of how hefty it is (3.1kg). When the battery is already in the elevator, it is much simpler to lift the bike up and position it vertically. 
Every electric bike I have tested so far has a key that must be used to disassemble the machine. And that's extremely fortunate because the battery is expensive and theft in this situation would be far too simple.
Here, the front shock absorber cannot be locked or modified, but overall, it is enough. It's the same in my Kross, even if I wouldn't dare venture into more treacherous territory (a mountain). We must be clear that this is not a mountain bike.
Where my Evado already had issues (narrow tires), this one was able to do well and traveled easily. It has great 27.5 inch wheels and works incredibly well.
We have disc brakes on a cable here, which, in my opinion, strikes a decent balance between affordability and quality. Personally, I dislike pneumatic ones since they are difficult to service. However, this one is excellent because it uses a cable. The brakes perform admirably. Admittedly, I had to tweak them a little, but I didn't have any issues, and they now function perfectly.
The aluminum alloy frame of the Eleglide M1 electric mountain bike. The entire bike is IPX4 water-resistant. When you examine the bike, you notice great, well-built equipment. The bike combines the hues of gray, yellow, and black. It appears classy!
The Eleglide M1 e-bike incorporates hydraulic suspension on the front wheel. Using the knob on it, you may disable the shock absorber.
There are 21 gears in the Eleglide M1, 3 up front and 7 down back. Shimano makes the rear attachment.
Disc brakes are present on both wheels. They function dynamically. The tires are CST pneumatic 27.5-inch tires. The saddle is cozy and adaptable. In one day, I drove more than 100 km on it without experiencing any buttock pain. With a single click on the screen, the electric lamp on the front can be turned on. On the rear is a red reflector.
Eleglide M1: Motor and Driving
How does the Eleglide M1 electric mountain bike ride? Fabulous! A 250 watt engine housed in the back wheel functions as the bike's brains. You must spend the first 15 to 20 minutes getting acclimated to the vehicle's equipment because driving an electric or assisted vehicle is a whole different experience.
After putting the Eleglide M1 together, my initial thoughts were of her extraordinary elegance. She is actually undeniably stunning in terms of both design and color, which is a benefit for a product that performs exceptionally well in terms of technical aspects.
It is a mountain bike that is quite cozy to ride. The riding position is made comfortable and delightful by the adjustable, ergonomic seat and the soft knobs. On the unpaved and dirt roads I tested it on, the shock absorbers perform admirably, making pedaling more fun than I had anticipated. On the streets of the city, however, stability and comfort are both obvious.
Unfortunately, the display is this bike's worst drawback, and I would gladly pay more for it. There are simply 3 buttons: power on, mode, and headlight on. The support mode is located below the battery level. The uphill push aid is turned on by giving the mode button a lengthy press.
The lack of support for speeds up to 12 km/h, up to 16 km/h, up to 20 km/h, up to 23 km/h, and a top speed of 25 km/h is quite painful.
On the driver is a control panel for an electric bicycle. With its power, we are able to shift gears, activate or deactivate the assistance, and control the front light. It's important to emphasize that the gears solely serve as speed limitations to make driving safer.
The completely electric mode, which can be activated by mounting the extra knobs included in the box, is another option for fully enjoying the journey. If you're wondering why they are not already placed on the bike rather than being provided separately, it's because pure electric mode is illegal in many nations, including Italy, regrettably. In this instance, Eleglide gives you the option of mounting them or not. Here is the law of the road, for clarity. 
If the motor begins before the passenger starts pedaling, the vehicle is not a real pedal-assist electric bicycle and is therefore required to have a license plate, a certificate of circulation, and insurance.
We had to test them, and I must say that the fully electric driving experience is enjoyable – even with the assisted pedaling, which makes "pedaling" feel almost like a side action that requires little effort.
Eleglide M1: Battery and Range
Additionally, the LCD displays the current battery state, driving duration, driving distance, and speed in kilometers per hour. In relation to the battery, it has a 7.5 Ah capacity. It amounts to approximately 50 km of driving in all-electric mode or 65 km of driving while receiving assistance.
When the battery is discharged, the only mode remaining is the foot mode, which is just like riding a good bike in terms of comfort. From 0% to 100%, charging takes 4.5 hours. The battery can be taken off the bike and charged independently.
Regarding the battery tests, the claimed autonomy of 65 km is not very distant from the truth. I personally used it for around two weeks over short distances of 5-10 km, letting it idle for many hours in between uses. I can report that I was able to travel 55-60 km before needing to recharge. However, it has frequently happened that as I was using it, I would have wanted to recharge it rather than continue walking. With a battery that is almost entirely drained, a full charge takes around 4 hours.
Eleglide M1: Conclusions
Our normal daily maximum is 40 kilometers; but, because of this electrician, we were able to complete approximately 65 kilometers of the journey. As I was chasing Kasia up the hill, the electric bike continued to move forward without slowing down, and I nearly passed out before realizing there was no purpose in pursuing her because I would level off on an even surface.
If not for this electric bike, it would simply not be able to create such a path, and one thing is for certain – it will always be around. Since it is just impossible to resist because it is so much fun. In general, we decided together that this bike is absolutely no longer mine. 
I was perplexed by the lack of fenders and asked the helpers for more information as a result. The client preference for DIY and bespoke models led to their removal from the first model, since they were stock on the prior one. To suit consumers' needs for premium accessories, they will soon be available separately and at higher quality levels.
Friends occasionally borrow it to test it out and return it with a smile. Pairs like ours are when a stronger and better-conditioned person rides on a slower and less-conditioned person, respectively, and vice versa. They are both pleased to be returning after a long tour that left them both exhausted. We feel exactly the same way! You've just discovered a reasonably priced electrician for city (and forest) routes!
Alternatives of Eleglide M1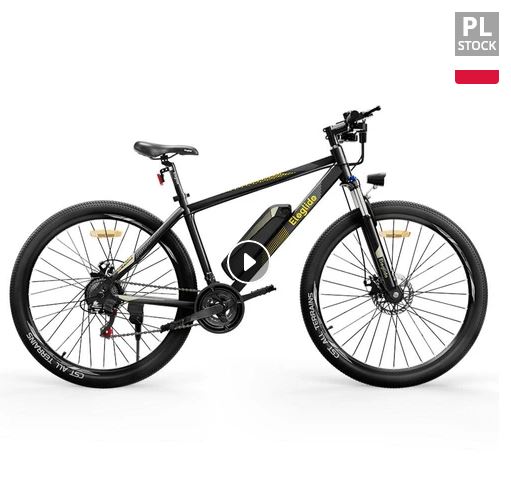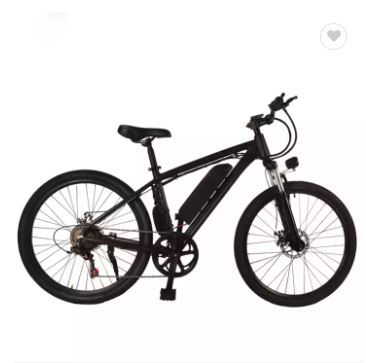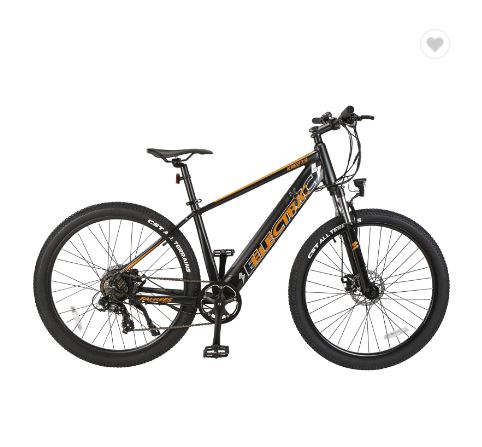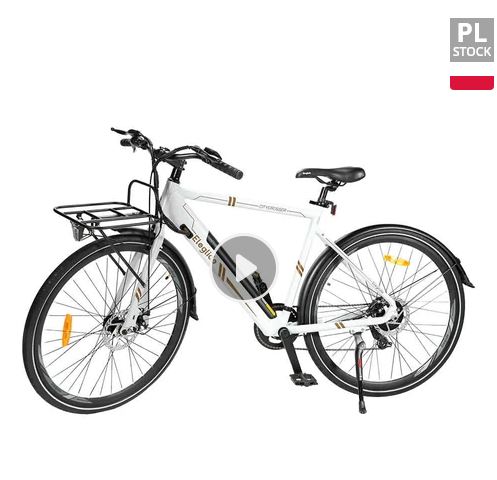 Video review of Eleglide M1