Electric bikes are blatantly pushing themselves into the market in an increasing number of ways, it cannot be denied. Of course, not everyone will be able to use these bikes, and as I'll explain more, most people do not require electricians. A great number of people, though, will profit from an aided bicycle. And it's not just the aged, the hurt, or the disabled. A wonderful choice for commuting (if you don't want to or can't sweat on the way) or support for a weaker person when riding in a pair is an electric bike. Of course, there are a lot more real-world uses.
Bezior XF800 is the bike I'll be showcasing in this post. The Geekbuying store provided the bike for me to test, but they had no say in what was written (like all the companies I work with).
| | |
| --- | --- |
| Material | Aluminum alloy |
| Product size | 195 x 67 x 120cm |
| Package Size | 158 x 28 x 86cm |
| Wheel | 26x4.0 inch wheels |
| Net Weight | 29.75KG |
| Gross Weight | 36.4KG |
| Load | 90KG |
| Applicable height | 160-190cm |
| Max speed | 40km/h |
| Max grade | 10'' |
| Waterproof degree | IPX-6 |
| Battery capacity | 13AH |
| Control system | 48V 18a vector controller |
| Motor rated voltage | 48V |
| Motor rated power | 500W(Mid-motor) |
| Charging time | 6-8h |
| Transmission | SHIMANO TX50R right pointing, TZ500 rear transmission |
| Driving mode | Electric power chain drive |
Bezior XF800: Design and Build Qaulity
Bezior XF800 is a fatbike, which has four-inch tires that are incredibly broad. It is supported by an aluminum frame with a relatively high bottom bracket, which reduces the likelihood of the frame colliding with a terrain obstruction. The tires, despite being "only" 26 inches tall, have an impact on frame height as well. With a step of at least 80 cm, you might be able to stand over the frame without banging your step because the top tube of the frame drops swiftly.
Bezior XF800 is manufactured in a single size that should fit individuals between the heights of 165 and 200 cm. My view is that the frame will fit people who are between 170-180 cm (maybe 185) better because the maker slightly distorted reality. The driving stance has been improved; it is neither too relaxed nor too sporty. You simply take a comfortable seat without raising your back.
The battery is entirely concealed in the frame, which is something to be quite proud of. An unfamiliar individual might not even be aware that they are looking at an electric bike because it is so aesthetically pleasing.
Less applauded is the fact that, unlike many electricians, there are no holes for the water bottle cage screws. Even though you won't need to drink as much when using power steering, it's still a good idea to keep a water bottle close by. In this situation, an adapter is required to mount the basket.
A straightforward control panel with the switches, plus, and minus buttons is located on the left side of the steering wheel. With their aid, you can switch the assistance on or off, change the mode, put on the front light (by pressing the switch button), or use the guiding mode, in which the motor accelerates the bike to a pedestrian-like speed without you having to pedal (holding the minus button).
Everyone can operate the entire system since it is so simple. Additionally, you may access the service menu and modify the speed at which the engine will help you by pressing and holding the plus and minus buttons simultaneously. Everything is clearly explained in the manual.
There are five different help settings; the lower the mode, the quicker the engine shuts off and the less power it uses. What else can I say? It is preferable to use the fourth and fifth assist modes when driving.
Naturally, the tires in Bezior XF800 are the first thing you notice. These CST BFTs have a width of up to 4 inches and a length of 26 inches. The tire's outside diameter is a straightforward match for the 29-inch wheels.
The tread on the tires is pretty low and irregularly spaced. As a result, they roll more easily on asphalt, and their wide width contributes to their off-road fearlessness. Driving through mud or sand dunes is not an issue, and the engine also makes it easier to escape a trap.
The wheels are constructed on the appropriate sized rims and are individually braided with 36 spokes. Although it's difficult for me to comment on their durability, they provided enough rigidity when driving.
Of course, each of us has a unique body type and set of emotions, so any view on the saddle will mostly depend on the individual. I had no trouble traveling thirty kilometers in this saddle, but after that, it became increasingly uncomfortable. We would not get along on a much longer journey. I'll say it again: it's a very personal subject.
Braking is accomplished using mechanical disc brakes, which are traditionally actuated by a cable. Mechanical discs don't appeal to me; instead, I like hydraulic ones because the braking force can be applied more easily. But you have to look at it again through the lens of the cost at which you can't have everything. However, given the weight of the bike, the manufacturer should have installed brake discs with a minimum diameter of 180 mm rather than 160 mm. Such a process wouldn't substantially increase costs, yet it would undoubtedly boost braking assurance. In other words, the brakes are adequate, but I would switch to bigger discs when the old ones wear out.
I can discuss the shock absorber, mentioning that it exists and has a lever to block it. While it comes to shock absorption when driving, the tires are primarily responsible, and this is especially true when going into deeper holes. To compare the ride comfort, I would happily trade it in for a trial with a stiff fork. It wouldn't decrease much, I wager.
A front lamp with a battery is included in the bike package. In the daytime, it shines brightly enough to signal our presence on the road. After nightfall, it is safe to drive around the city at your leisure or to make a hasty exit to get home. However, I wouldn't plan on using this lamp for lengthy nighttime drives because it doesn't beam brightly enough to be comfortable. Sadly, we only see a reflection now that the lamp on the back is gone.
However, the bike also comes with two sturdy, broad fenders (you must attach the front one yourself), which offer excellent protection from mud or water blasting out from beneath the wheels. I just used the rear fender while riding, but I can attest that it works because I tested it in the deep mud.
It's great that the Bezior XF800 has a footer that the manufacturer placed. Given its weight, leaning it against a less sturdy object would put it at risk of rolling over. This issue is solved by the stand, which is quite sturdy and makes it easy for the bike to remain on it while it is standing.
Bezior XF800: Motor and Driving
Unfortunately, the manufacturer of the engine, which is concealed in the back hub, is unknown. The required 500 watts are the power we have available, however the engine has a short-term capacity of 740 watts. The engine's 57 Nm of torque places it in the center of the group.
The engine's power is enough to propel a relatively hefty (29.75 kg) Bezior XF800 with ease. He is not impressed by climbing a dozen or so percent, and the bike is remarkably agile with them. The same is true while driving into a high wind; in fact, rather than speeding up, you can tell that the wind is blowing by the increased tinnitus. 
The pedal force sensor is absent (although there is, of course, a sensor that detects that we are pedaling), as is typical for bikes in this price category, and the power is supplied to the wheel in a somewhat, abrupt manner, especially on the highest aid mode. Fans of acceleration will adore it. On the other hand, I've never had the bike "pulling" ahead out of control, and its impulses can be managed by switching to a lesser assist setting.
The engine is running at a medium volume, neither too loud nor too quiet. When it is operating at full power and we are moving more slowly, it can be heard the loudest on steep ascents. It is essentially drowned out by the rush of air at 20 to 40 km/h.
It is possible to ride with a flat battery (or with our power assistance switched off), but it is not recommended. The Bezior XF800's weight and the wide tires' high rolling resistance become immediately apparent on every ascent, no matter how modest.
Thanks to its enormous tires and a somewhat high frame, the Bezior XF800 gives the impression that it is a giant bike. It is surprisingly nimble for this kind of building, though. While the Bezior XF800 won't be as maneuverable as a typical highlander, it does not feel as though it only wants to ride forward because of the engine's support. However, I would like to disregard standard sports driving.
The tires are adequate for providing comfort when driving. They should be inflated to 1.5 bar in the front and 1.8 bar in the back, according to the manufacturer. With a backpack on, I weigh about 85 kg, which is a good pressure for primarily driving on asphalt. However, if you choose to travel off-road, I advise progressively lowering the pressure to enhance unevenness absorption. Finding the right balance is important since pushing too hard can cause the bike to "float."
When the pressure is released, even over cobblestones, the Bezior XF800 rolls easily without causing any significant vibrations to the hands or the four letters. I'd take a chance and claim that the front shock absorber is not really necessary for the ride because it is so pleasant.
The gear shifter is an intriguing fact, as Shimano took an intriguing approach to the task. Both of these operations are carried out above the steering wheel, with the lighter gears being set with a lever and the heavier ones being set with a button. I was hesitant to use this lever at first because I'm used to two levers behind the steering wheel, but you can get used to it.
Bezior XF800: Battery and Range
The frame's bottom tube conceals the battery. It is secured against amateurs of someone else's property by requiring a key to remove it (not to put it back in). Manufacturer claims 13Ah of capacity, which is the average range when comparing the battery capacities of various electrics.
According to the manufacturer, the Bezior XF800's power steering allows for up to 70 kilometers of travel. It does, however, acknowledge that the following factors must be met in order to obtain the maximum range: assist mode (i.e., not using the throttle), a weight of 75 kg, a temperature of 26°C, a steady speed of 15 km/h, and flat, wind-free roads.
As you can see, even though everything is proper, it is difficult to meet all the requirements for achieving the maximum range. For example, riding in strong headwinds and uphills leads the battery to discharge more quickly.
I was able to acquire 30 kilometers of range while driving in the strongest assist mode (with an assist speed of up to 27 km/h), largely in the woods, with reduced tire pressure, and facing fairly strong (though brief) climbs.
When I inflated the tires more, I traveled a little farther on asphalt (although there were also off-road sections), avoided steep inclines (although there were also gentle ones), and mostly rode in the fourth assist mode (an average speed of 21 km/h). I covered 40 kilometers, and the battery had enough power for an additional 5 to 10 kilometers.
Bezior XF800: Conclusions
An electric bike that will stand out from the crowd is the Bezior XF800. In addition, the frame is painted in subtle shades of black and red so that we won't stand out too much. Despite having only basic components, the Bezior provides excellent climb support, good workmanship, and enough drive and braking performance. The quality/price ratio is just favorable. The maker has made compromises in numerous locations, but they are well-considered compromises.
This could be an intriguing option in this price range if you're seeking for a bike that doesn't have to pay as much attention to unevenness, stones, and roots. So, what is the price of Bezior XF800? At the time of the text's publishing, the bike cost $1489.99. You may check the current pricing below.
Bezior XF800 is sent very promptly from one of Geekbuying's European warehouses and is dispatched for free.
Alternatives of Bezior XF800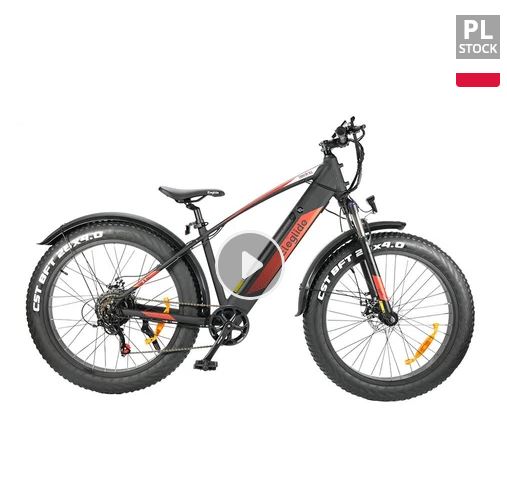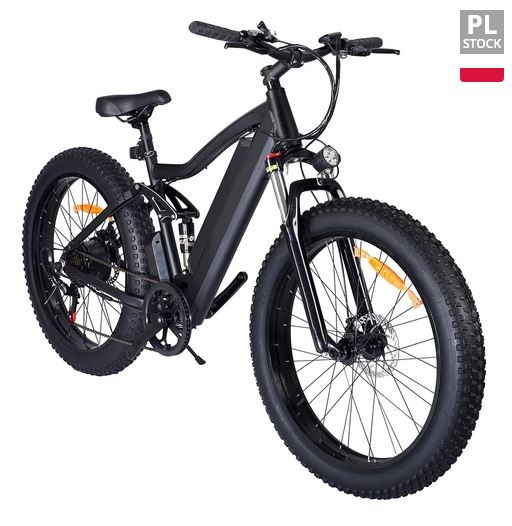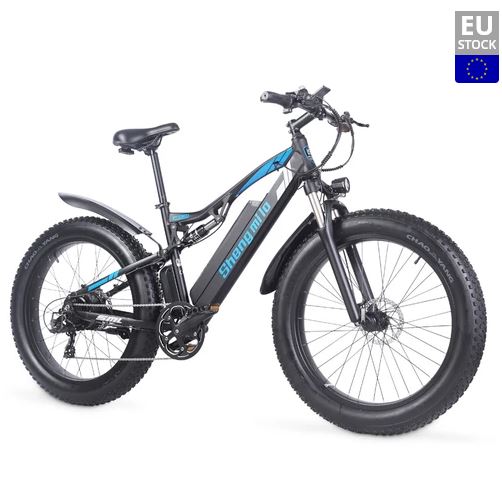 Video review of Bezior XF800